Are dishwashers and microwaves essential or a luxury in a rental property?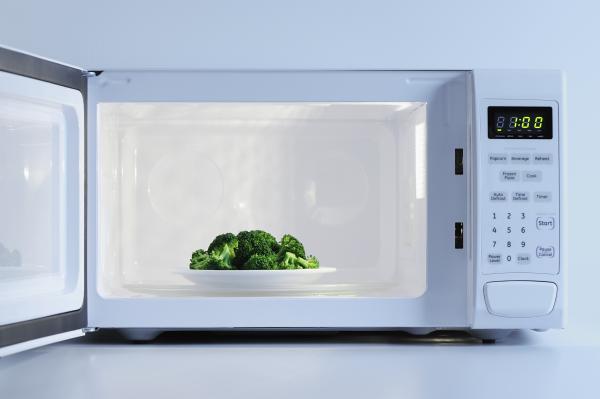 The easy answer to this is it depends on the rental. If you are catering to high-end tenants than a dishwasher and certainly a microwave would be essential to attract the right tenant. After all, a tenant in high rent accommodation will naturally expect more amenities.
If, however, you are renting to a more budget conscious market than a dishwasher or microwave would probably be seen as a luxury. At the lower end of the market, extra amenities are unlikely to be a deal breaker for tenants who are probably more concerned with the cost of their accommodation. But, all that said, to answer the question posed in the title does require a little more depth.
A landlord's responsibilities
We can class dishwashers and microwaves as white goods. And as a landlord, you have no legal obligation to provide white goods in your buy to let property. But most if not all will provide the basics such as a fridge and washing machine. As we've discussed landlord's letting higher rent properties will normally include more appliances.
Not providing the white goods your tenant expects will make the property harder to rent at the price you are asking. So it makes sense for a landlord to provide white goods. And that could well include a dishwasher and a microwave.
Because they are now so cheap there is an argument to suggest dishwashers and microwaves shouldn't be classed as luxuries. With a low capital c, st you may feel it is worthwhile installing them to upgrade the appeal of your buy to let property.
Who repairs the appliances?
This is an area which can cause confusion for landlords and tenants alike. Many landlords will assume responsibility for repair and maintenance as part of their responsibilities towards the tenant. Most tenants expect this.
But it doesn't necessarily have to be the case. The tenancy agreement should make it very clear who is responsible for repairs. It is possible to include a clause in the tenancy agreement making the tenant responsible for repairing white goods. That is for the landlord to decide but it isn't a path we would recommend going down.
Though prices can be reasonable the initial cost of white goods can put off some landlords. And of course, there are maintenance and repair costs too. However, there are ways to reduce costs and the benefits in providing white goods far outweigh the negatives.
Shop around and extend that warranty
High street and internet retail is a cutthroat business. Especially in electricals. Shop around and you will find some amazing deals. Especially on the big name brands. Go for the best quality you can. High quality appliances are less liable to breakdown. Even so, you should get an extended three or five year warranty. Many manufacturers will offer extended warranties as a sales promotion.
If the appliance only has a standard warranty don't necessarily buy an extended one from the retailer. You will often find cheaper warranties provided by third party companies. Once the warranty expires it will be worthwhile replacing the appliance with a new model and starting the cycle again.
By adopting this approach to white goods you will save time, expense and hassle on repairs. But you will also make your buy to let property more attractive to tenants by including high quality white goods.
An alternative approach is to buy cheap almost disposable appliances which you replace every couple of years or so instead of bothering to repair them if they breakdown. You pay your money and make your choice here. It depends on your budget and cash flow.
Things to remember
All white goods you provide, whether they are brand new or used must be in reasonable condition and in proper working order. It is the landlord's responsibility to ensure this. It is also the landlord's responsibility to ensure all electrical appliances are safe and gas appliances must have a valid Gas Safety Certificate.
Annual PAT testing is not obligatory but it is a worthwhile practice to adopt. A yearly inspection helps to keep appliances safe and you will be able to gauge whether repair or replacement will be likely.
To sum up
Rather than thinking of a dishwasher and microwave as essential for your rental it may be worth spinning it around and asking if they are essential to your tenant. Provide them if they will make attracting tenants easier. But, as we said earlier, it very much depends on your target market.
But whichever white goods you provide ensure they are:
Good quality.
In good usable condition.
Safe to use.
Covered by a warranty.
Have appropriate safety certificates.
Regularly PAT tested.
Landlords: To appear on all the major property portals and to find good tenants fast list your rental property with MakeUrMove.