What are the pros and cons of corporate lets?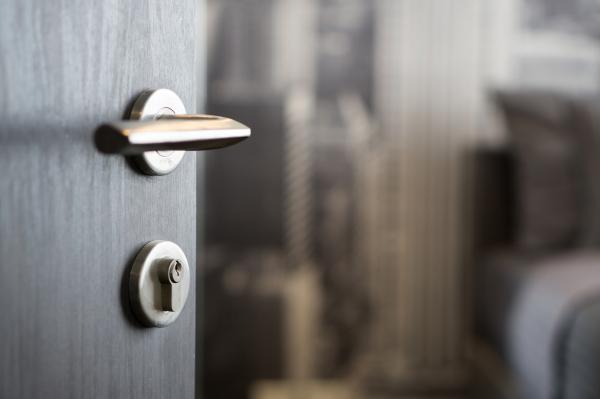 There are different types of landlord. Some target families, others look for young professionals as tenants. Other landlords will target students or DSS tenants. Some have a varied portfolio of single flats or apartments while others will let a whole building. Another sub-set of landlords target the corporate sector.
The corporate sector does divide landlords. There are some who won't consider it whilst others swear by it. If you are thinking about moving into the world of corporate lets here are the pros and cons you should consider before making your decision. But let's start with a brief overview.
What are corporate lets?
Instead of renting to an individual you let your property to a company. That company will use the property to house employees. Typically on short-term lets.
Businesses will use the property they let as transit accommodation for employees who are relocating to the area or to house employees who will temporarily be in the area working on a one-off project. The company pays the rent and is responsible for all the other obligations which usually fall to the tenant. Utility bills and council tax for example.
What kind of properties are companies looking for?
Typically they are looking for high-quality furnished properties in the right location. The property needs to be ready to move into and equipped with high-quality appliances, fixtures and fittings.
Corporate clients insist on high standards. The décor must be immaculate and the property should have quality flooring and soft furnishings. Appliances must be modern and in excellent condition. A dishwasher, washer dryer and microwave should be included along with the obvious essentials such as fridge, freezer and oven. Remember everyday items for the kitchen. These should include cutlery, crockery, pans and cooking utensils.
A big screen TV along with satellite channels is desirable. And every corporate tenant will insist on reliable broadband.
The location of the property is also important. Preferably it will be within easy reach of the tenant's business premises. But it should certainly have good transport links and be in a desirable neighbourhood. Convenient shops and leisure facilities will be a big plus.
Why landlords love the corporate sector
There is a lot to like. The obvious attraction is that corporate lets will command a higher rent than other sectors. Companies expect and are happy to pay a premium for quality accommodation. Another plus point is that companies will often want to sign a long-term agreement of up to three years. This, of course, does wonders for a landlord's cash flow.
The tenants generally tend to take better care of the property keeping it clean and tidy. They have an incentive after all. The last thing they want is for an irate landlord to complain to their boss about their employee trashing the property.
Demand for corporate lets is growing all the time. Especially in the major urban areas such as London and Manchester. But the corporate sector is strong right across the country. And companies are looking for all kinds of properties from apartments to family houses.
This all sounds great. But of course, there has to be a downside too.
The issues with corporate lets
The immediate concern is the high standard of accommodation a corporate tenant will typically require. Keeping the property in tip-top condition takes a lot of time and effort. It's something which some landlords aren't prepared to commit too. Another downside is the cost of outfitting the property. It's more expensive to furnish a corporate let than a property aimed at the general private sector.
Another negative is that some companies can be hard to deal with and all will be very demanding. They will probably insist on an early break clause in the contract which could lead to cash flow issues. The very short-term nature of corporate lets can also lead to the property being empty for periods of time. Again this can lead to interruptions in the cash flow.
Prompt attention to repairs is essential and most companies will insist on a 24-hour contact. Landlord's who don't have the time or resources to be constantly on call may not be suited to the corporate market. Companies may also insist on the deposit being held by a third party (no deposit protection scheme ) with corporate lets) and though some may pay the full rent in advance some large corporations can be extremely slow in paying anything. This isn't ideal for any landlord.
Overall though corporate lets is something every landlord should at least consider.
List your property with MakeUrMove to quickly find your ideal tenant.