What is a holding deposit?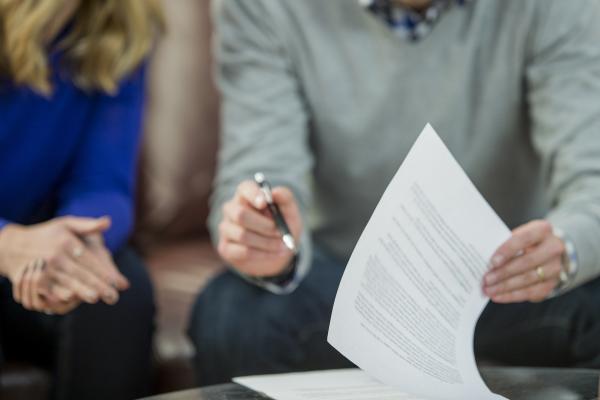 As a landlord, you might want to ask for a holding deposit from your tenant in order to enable them to secure the rental property.
How does a holding deposit work?
The holding deposit is separate from a tenancy/security deposit. As a landlord you'll take the holding deposit separately so the tenant can reserve your rental property before they sign the tenancy agreement.

The holding deposit that you take from your prospective tenant is generally non-refundable if hey withdraw from the application before they've signed the tenancy agreement.

In addition, holding deposits do not need to be registered under tenancy deposit rules as no tenancy agreement has been signed. However, in the future it's likely that landlords will no longer be able to charge large holding deposits under the tenants fee ban.
Why would you make tenants pay a holding deposit?
Many landlords decide to ask for a holding deposit when a property is in high demand or when a prospective tenant has shown an interest in the property but have not yet been able to demonstrate that they are able to complete the tenancy.

A holding deposit may provide you with the kind of guarantee you need in order to give the tenant time to fulfil the requirements of the tenancy. With many tenants trying to start a tenancy with the words "I'll be around next week to sign the tenancy agreement" it's no wonder landlords may choose to request a holding deposit. As with tomorrow, next week may never come!

Once you're in receipt of a holding deposit you should stop showing the property to other prospective tenants and give the tenant you're holding the deposit for the time to complete the tenancy or until you have completed the referencing process.
When do you pay the holding deposit back?

If you charge a holding deposit you will either return the entire holding deposit to the tenant once the references have been completed or return the deposit with the exception of any fees - such as referencing - that you've incurred during the process. Alternatively, the remaining balance can be put towards the first month's rent.


Is it a good idea to charge a holding deposit?
At MakeUrMove we don't charge a holding deposit, rather, we charge the tenants a flat fee for referencing rather than charging them more than they need to be at a time that can often be financially stretching for them. When the tenants fee ban is introduced in Spring 2019 it's likely that landlords will have to pay for these fees upfront and whilst the tenants fee ban won't remove landlords ability to take holding deposits from Spring 2019 it will be limited to one week's rent, which may not be enough for many landlords to feel comfortable to stop showing other tenants around their property.
Find good tenants fast with MakeUrMove
MakeUrMove is the oldest and most established national online letting agency in the UK. For over a decade we've been helping landlords find good tenants fast and helping tenants find their new homes. If you're looking for new tenants we can help. To promote your rental property on all the major property portals simply list with MakeUrMove today.