Is buy to let as easy as it looks?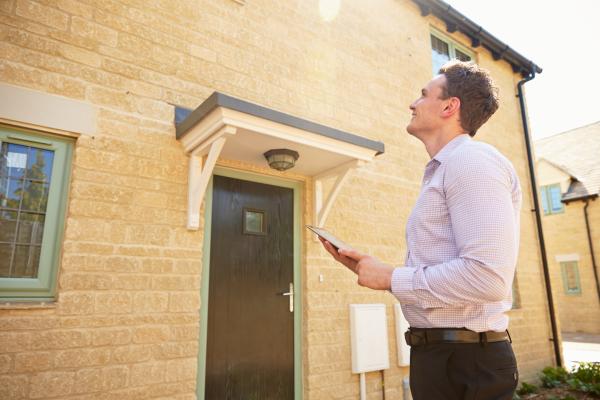 In theory, being a buy to let landlord is pretty straightforward.
Find house.
Get mortgage.
Buy house.
Find tenant.
Collect rent.
Bank profits.
What could be easier?
Needless to say, the reality is a little different. But that's not to say that being a buy to let landlord has to be complicated, a slog or unenjoyable. Most landlords love their vocation and do well financially. And distilling a landlords lot down into a few bullet points isn't too far off the mark. The devil, of course, is in the detail.
Find house
The essential first step. Unless you are an accidental landlord you will be actively looking for a property to rent out. And to make a profit with.
The obvious place to look for your buy to let property is your local area. You know the area and you should have a grasp of the types of properties private renters are looking for. As well as the level of rent they are willing to pay.
But don't discount other areas. Either nearby or further afield. There are some wonderful investment opportunities for buy to let landlords right around the country.
Make a shortlist of properties to view. Never buy the first you see. Take your time. See each property on your shortlist and consider which are best for your target market. Look at the local amenities. If you are targeting families make sure there are schools and shops nearby.
Do your research. Not just on property prices but look at what the rental market is like. You need to be able to set a high enough rent to pay your buy to let mortgage and to make a profit.
Get mortgage
It is so important to get the right mortgage. But buy to let mortgages are a bit of a minefield. Enlist the help of an independent broker. Find a broker who specialises in the market but who is truly independent. Many so-called independent brokers only deal with a small number of lenders.
The mortgage does, of course, need to be affordable. You also need to be able to make a profit. Look at charging a monthly rent of at least 125-150% of your mortgage repayments. This will give you a cushion to protect you against unexpected costs or the property being empty in between tenants.
Buy house
The exciting part. You've found the property and arranged the mortgage. Now you just need to finish the deal. But don't rush in and pay the asking price (unless it's too good to miss). Make an offer. Every pound you can shave off the asking price is a pound added to your bottom line. Bargain hard.
As a buy to let landlord you are in an excellent position when it comes to dealing with vendors. There is no chain behind you so you can complete straightaway. You're the ideal buyer for many sellers. Take advantage of that and negotiate the price down if you can.
Find tenant
The easy bit. Kind of. You've got your property and it's ready to let out. What's next?
First of all, find a reputable letting agent. One who will list your property on the major portals but who also maintains a database of renters.
Finding the ideal tenant isn't easy. And you definitely want to avoid a tenant from hell. So make sure you or your agent takes the time to check references and do thorough checks before installing your tenant.
Collect rent
There are a few things to sort out before the rent payments start rolling in. You've done the first bit by finding your tenant. But before that first payment hits your bank account you need to:
Once your pre-tenancy checklist is complete the tenant can move in. That first rent payment will in your account in a month's time. Happy days.
Bank profits
That's the aim. But being a buy to let landlord is to be in business. And all businesses have their ups and downs. But by being a good landlord and making sure you are always charging the market rent you will be fine.
So is buy to let really as easy as it looks?
Nothing ever is. But it can be a rewarding and a great business to be in. On a cautionary note, the government is now looking much more closely at adding regulation into the private rented sector, the mortgage interest tax relief is being phased out and stamp duty on second properties has been introduced. Also, most private landlords work on small profit margins and this means should there be any problems with the property there is a chance a landlord won't have the necessary cash reserves to deal with the problems and this is one for reason there is a surge in the number of landlords that sell their rental properties after the second or third tenancy. So it's not all plain sailing!
Buy to let landlords can find their ideal tenant by listing their property with MakeUrMove.