How to look after your rental property during the summer holidays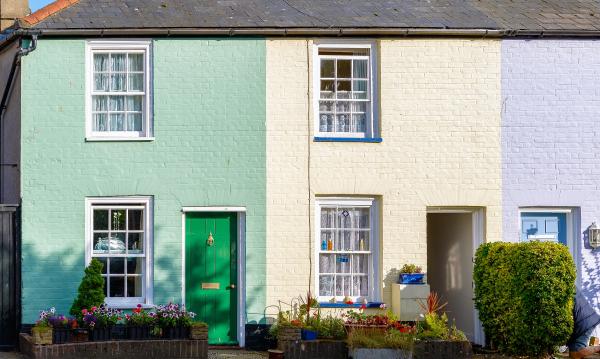 Tenants throughout the country are thinking about taking time off during the summer months and this is something you as a landlord need to be aware of. What happens when your tenants aren't in? How long will your property be left empty for? What happens if you are away at the same time as your tenants.
The dark winter and dreary spring months are tough for everyone and tenants are no exception. People tend to start booking summer holidays from the start of the year through to the summer months. With most people in the UK taking at least one week, and often two weeks, away from their home.
But as a landlord are you sure that your property is as safe and secure as it should be?
If you are concerned about your property potentially being vacant whilst your tenants are away on their summer holidays, it's a good idea to engage your tenants early, sharing with them your concerns and providing them with your expectations of the steps they should take prior to going on holiday.
The first thing you should do is make sure your tenants let you know when they're going on holiday.
Ask someone to keep an eye on your property

It's a good idea to tell the tenants to ask a neighbour to keep an eye on the property. Whilst you shouldn't expect a neighbour to keep things tidy, just to make sure everything is satisfactory at the property.

If they're not entirely comfortable with asking a neighbour to see if a close friend or family member is available to go around for a short while. They could even stay over for one or two nights, so long as they do the dishes and make the bed!
Whoever your tenants asks to look after your rental property, make sure they provide them with your contact details, including your telephone number - just in case anything goes wrong.
Stay one step ahead of burglars

For most landlords and tenants, having a burglar alarm in your rental property should help put your mind at ease. It's important you make sure all alarms are in good working condition and will sound at any indication of a break in. You also need to let your tenants know that you'd expect a burglar alarm to be left turned on whilst they go on their summer holidays.

You could consider fitting cameras on the property for maximum security although you would have to be very sensitive to your tenants thoughts and make ensure this is done in a way that does not invade your tenant's privacy. Some technology can enable a landlord to watch the property's cameras from their smartphone, so you can see exactly what's going on at the property wherever you go. Other security appliances allow an alarm to sound through your smartphone when somebody is near the property for maximum security measures.

There are different ways to trick a potential burglar. For example, you could advise your tenant to leave a living room light on, this way if a sneaky thief is passing they will be convinced somebody is home and target their burglary elsewhere. Alternatively, lights could be put on timers to make sure it looks like someone in the property at different times of the day.

The importance of landlord Insurance during summer holidays

As a landlord, it's vital that you are insured. Although it is not a legal obligation, most mortgages will require a landlord to take out a dedicated insurance policy before taking on tenants. You should always check your documents and policy cautiously and make sure you have the best policy possible.

You may need to inform your insurance provider that the property is going to be untenanted for an extended period of time. Most companies require you to inform them of this or you may not be covered. However, most insurance policies don't require landlords to inform them if their tenants go on holiday for one or two weeks in a row.

Advise your tenants not to post on social media

Since the advent of social media everybody knows what everyone else has done, is doing and what they're going to do. Remind tenants to be wary of what they are putting on social media.

As a landlord, it's a good idea to tell your tenant to refrain from posting anything about their holiday or pictures until they return home.

If it's not possible for them to hold in the urge to let everybody know how much fun they are having and what they are doing, you could suggest they only share their holiday snaps with their friends and family. This way the only people knowing their business are only people close to them and they trust.

Another thing to advise your tenants is if they are posting things about the property on social media to make sure they aren't posting things that are publicly searchable via search engines such as Google.
Appear on all the major property portals to find your ideal tenant faster by listing your property with MakeUrMove.