How should I reference a self-employed tenant?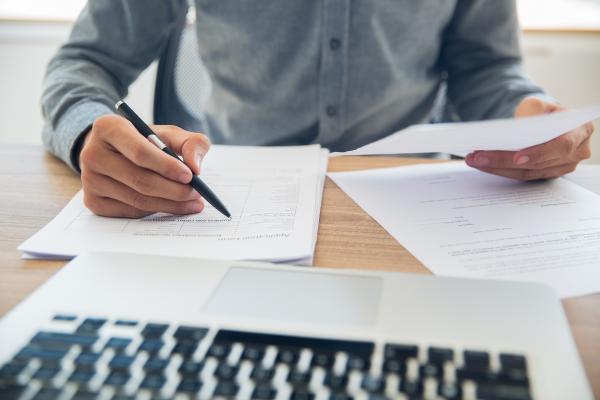 One of the biggest challenges for many private landlords is to ensure they choose the right tenant to rent their property. Their chief concern is whether the tenant is able to afford the rent. And understandably some landlords can become a little nervous when they discover a prospective tenant is self-employed.
There are so many opportunities nowadays for the self-employed or freelancer. And more and more people are seeking out those opportunities. It is highly likely that a significant proportion of prospective tenants in the private rental sector will be self-employed.
By the nature of their work the self-employed usually don't have a fixed or secure income. This could be bad news for a landlord who is expecting a regular monthly rent payment. But you shouldn't discount the self-employed out of hand.
Referencing self-employed tenants
As part of their vetting process, private landlords or their letting agents will ask any prospective tenant for references. But there is a perception it is more difficult to reference the self-employed than a permanent wage earner. This isn't necessarily the case.
Proof of income
Referencing the self-employed needn't be a problem. But the lack of a permanent income, or at least the lack of proof from an employer, means you will probably have to take a few extra steps.
The first is to ask to see proof of the previous year's tax return. This will provide evidence of income.
For sole traders, the tax return will be adequate to establish income but if the tenant hasn't been in business long enough to submit a return this may not be so straightforward. In this case, you should ask for a breakdown of all income including wages and dividends. You will need to see the accounts to confirm this.
The next step is to ask for a reference from the tenant's accountant. This can either be a written or verbal reference but you should ask how long the accountant has acted for the tenant and to confirm the previous year's income/profit.
If the tenant is a sole trader and self-assesses you should ask to see copies of their HMRC self-assessment forms.
In circumstances where you are unable to get suitable references from a self-employed tenant you may have to ask them to provide you with a guarantor who you will also need to reference.
Other references
Referencing a self-employed tenant, or any other tenant for that matter, shouldn't begin and end with proof of income. There are other references you should ask for.
Proof of ID
The most basic of references but do ask to see photographic ID. This could be a driving licence or passport and confirms your tenant's identity.
Right to rent
As a private landlord, you have a legal obligation to perform a right to rent check. Your tenant must provide proof they are in the UK legally. The tenant may have to provide immigration papers to support this.
You should note that you must also check the documents of anyone else over the age of 18 who will be staying in the property with the tenant.
If your tenant is a British citizen without a passport their birth certificate along with another form of ID such as a utility bill should be fine.
Credit check
Most private landlords will do a credit check on prospective tenants. But you do need your tenant's permission for this. However many landlords will ask their letting agents to do this check for them.
Landlord reference
Possibly the most important reference apart from the financial checks. Ask for references from the tenant's previous landlords. Go back at least three years. You should follow up the reference by asking the landlord:
Did the tenant pay the rent on time?
Did the tenant take care of the property?
Would you rent to this person again?
If you get a series of 'no's' you may want to move onto the next prospective tenant on your list.
MakeUrMove can help
Tenant referencing can be a bit of a pain. Don't worry, we will reference your tenants at the start of the tenancy on your behalf. We also collect a previous landlord reference and an employment reference to verify their affordability. If taking on a housing benefit tenant or student we confirm their status with either the housing benefit provider or the university. We would then credit and employment reference a guarantor.
To find tenants for your rental properties list your property with MakeUrMove the leading online letting agents.