What washing machine should landlords buy?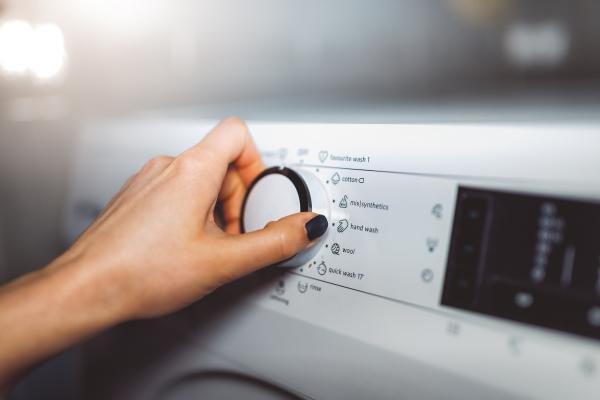 Private landlords are under no legal obligation to provide a washing machine in their rental property. But there can't be many who don't. Tenants expect to see a washing machine along with other white goods. An oven and a fridge freezer are the other appliances usually found in a rental.
But it is washing machines which can prove to be a bit of a thorn in a landlord's side. Used so often, especially in a family let or when shared by a number of tenants in an HMO property, a washing machine needs to be reliable. One which constantly breaks down is no use to tenant or landlord.
So, which washing machine should landlords buy? While we're not about to review every model or make and won't be providing specific recommendations, we can look at your options.
Choices, choices, choices
When it comes to washing machines or any white goods for that matter, as a private landlord you have a number of choices. Do you buy new, used, cheap or expensive? There are arguments for and against each option.
Buying new
The main argument cited by landlords against buying a new washing machine is cost. But everything is relative.
Of course, if you go ultra high end you could pay up to £1,500 for a new washing machine. But unless you're renting to footballers or film stars why would you even consider it?
You can buy a basic 5KG but perfectly serviceable brand new washing machine from as little as £150. You only get a one year manufacturer's warranty with that but you can purchase a three-year repair or replace care plan for £50.
However, for a higher capacity robust but mid-range washing machine you are probably looking at £300-£400 when buying new. But the cost of electricals has fallen heavily as technology and manufacturing processes improve. Prices will continue to fall in real terms.
The biggest advantage of buying new is that you will have to replace the appliance less frequently. This will save you money in the long run.
Buying used
A used washing machine is obviously cheaper. If you are working on fine profit margins finding a used but reliable washing machine makes sense. It also makes sense if you're letting properties at the lower end of the market or to students who may not be too careful with the washing machine. The problem you have is finding a reliable, used model.
And that's the rub of course. If you buy a used washing machine you can expect it to have issues. It will need repairing more often. And you may have to replace it every year or two. This can work out more expensive than buying from new.
As we've already demonstrated you don't need to buy used to find a cheap washing machine. The leading online retailers sell very inexpensive appliances. But the argument against cheap washing machines, even when you purchase a care plan, is the inconvenience if it constantly, or even occasionally, breaks down.
Service and repair
As a private landlord, you have a duty of care to your tenant. This includes ensuring all electrical appliances are regularly checked and are maintained in good condition. Don't forget your electrical safety certificates.
Tips for private landlords on buying washing machines
Look in the sales it's amazing the bargains you can find.
Don't wait until January or Black Friday. There are sales all year round.
Check out the major online retailers. They will always have a selection of heavily discounted washing machines.
There is a lot of sense in buying the cheapest washing machine from a major manufacturer. You get their quality control without all the bells and whistles.
Buy the washing machine your tenant expects. As a rather poor generalisation - the higher the rent the better quality the washing machine should be.
If buying new take advantage of the repair or replace care plans offered by retailers.
Beware of fake reviews. When choosing a new machine only trust reviews from actual customers.
We're one of the most established online letting agents. If you want to find good tenants faster, sipmly list your property with us today.