Top Tips For Increasing Profits Without Increasing The Rent Fee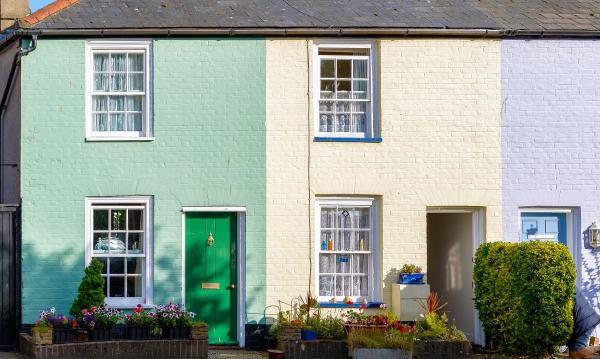 When buying residential property to let, there are many points that need to be considered. Similarly, buying commercial property to let will also have points worth considering. Regardless of which is chosen though, increasing rent on a property can cause quite a fuss for tenants and if there's any way that a landlord can earn more money without making the occupants angry you'd probably take it. As landlords, you'd always want to keep a healthy relationship with those you're providing a property for. At the end of the day, you're a business that wants to grow, and there's no better way to do that than through the experience you provide for the residents who can create a word of mouth. Luckily, there are alternative ways to increase profit on your rental property without increasing rent. Here are a few tips to do this:
Reduce Vacancies
This is totally dependant on how many properties you own. If you have several then wherever possible, try to find tenants that you feel will be sticking around for a longer time in your property. Having properties that aren't vacated by tenants can be costly to run, as it'll be you covering the cost to own the property rather than someone living there. If you have the available budget, try to add good selling points to the property that'll make them want to stay longer. Perhaps, including a gym room so they're less likely to move somewhere closer to a gym facility. Anything extra you can add will give the resident fewer reasons to leave.
Be strict with late rent
Although it was mentioned earlier that it's good to build a relationship with your tenant, before they even started to live in your rental property you would have agreed on a contract where it would have outlined clearly when the rent payment would need to be paid. Being nice to your tenants doesn't mean you're also a pushover. They'd have to understand that you're still running a business, and the money you earn from the rental properties are essentially the income for you and your way of living. It may be okay to provide a warning when they're at early stages of having the property, but you don't want it to start being a common occurrence. To make sure that rent is paid on time on a consistent basis, be diligent in making sure it's paid on time or warn the risk that fees may start to apply.
Apply Pet Fees
It's not certain that all renters will have pets, but if they do then add pet rent to the property. A pet is almost like another person living in the property, and you wouldn't let a person live there for free. It can be off-putting for tenants when they have pets but they're unable to keep them on the property. As a result, they may look elsewhere for someone who will allow it. The fees can help to cater for any unexpected accidents that may occur if the pet was to cause one and applying an additional pet rent will help towards this. You'll probably get a good indication of how the pet will be in the property through the way the tenant presents themselves.
Decrease The Turnover Of Tenants
If you're constantly switching tenants each year it can become extremely costly. A different tenant has different interests, and although one may be laid back about a few issues with a property, another may want to make sure that the property is spotless. You may also have to fork out costs for cleaning the apartment each time a tenant leaves the property. One way you could prevent this is being thorough when deciding on the suitability of candidates to rent to. When you have tenants who pay rent on time, keep the condition of the property good and are overall just very friendly, you'll definitely want to keep these types of residents for as long as possible! They'll be more respectful of keeping the rental in good condition which means there's less chance of you paying for unnecessary costs throughout their stay. Also pay your end of the bargain too, providing them with customer service they require, remaining respectful and professional and value their overall relationship.
Add Additional Services For Extra Revenue
There are several additional services that you can target that can help provide a little extra revenue. For example, you could provide the option for your tenant to acquire cable TV from you. This would be an additional luxury that the tenant can have without having to sort it themselves. They'll essentially pay a larger amount for you sorting out the service for them. It may take a bit of work on your part but if it means extra income then it'll be worth it in the long run. If you have larger properties that may have various tenants, services like vending machines and coin-operated laundry will be worthy of purchasing for added value.
Do Regular Check-Ups
Now we're not exactly saying do it on a weekly basis, but check on the property within reasonable periods. Inspecting the property from time-to-time will allow you to spot any damages earlier before they become a big problem. This way, you'll be saving more and spending less. The majority of the time, if you've done your checks correctly then you'll have a tenant who keeps the property well looked after. However, there can be times when accidents occur and expenses have to be paid. This is why it's good to keep a check in and check out record for the property, so you're then aware of what condition it was in before there's an exchange of tenants. Any funds that are required to pay for damages can be recovered from the original deposit. Good tenant management is key to make sure your property is well looked after.
So, there you go. These are handy ways that you can use as a landlord to increase profits without taking the easy route of increasing your rent. It can be a major turn off for tenants when you increase rent regularly and it's more likely to rub them up the wrong way. Try these alternatives and see how they work for you.
To find good tenants faster, and to feature it on all the major property portals, simply list your residential rental property with MakeUrMove now.