Industry Interview: Richard Blanco - NLA London Representative, Landlord, and Broadcaster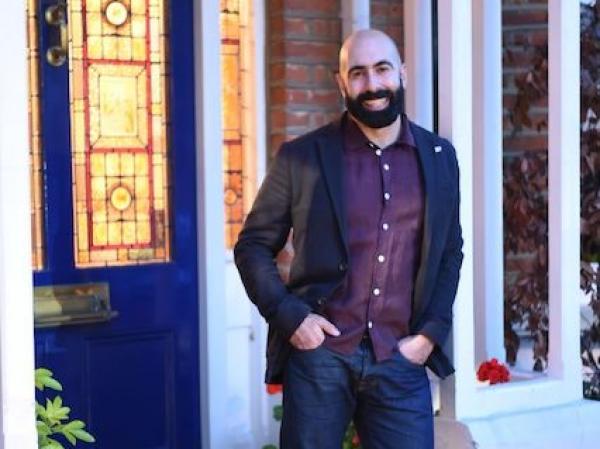 Welcome to another in our series of interviews with key property people.

Today, to celebrate MakeUrMove working more closely with the National Landlords Association, we are pleased to present an interview with NLA London Representative, Landlord, and Broadcaster Richard Blanco.


Tell us about your landlord journey
My first purchase was a 2-bed maisonette in Hackney, East London which later went up substantially in value. So I re-mortgaged and raised some funds to start buying more properties. I'd say my journey probably falls into three sections. My first few refurbishments before the 2008 crash which were an important learning curve. Then from 2009, I decided to do one development a year in East London, buying at auction, refurbishing and then refinancing to release funds and buy more property. My business model has been to buy mostly freehold properties and let to 'professional sharers' or working families. The turning point for me was when I bought a mixed residential-commercial property in 2011 as a cash flow investment, which enabled me to pare back my day job. I also met a fantastic builder who gave me much more confidence to move forward with refurbishments. The final phase of my journey was after the section 24 tax changes when I decided to stop buying and hold. I had by then built up my portfolio to the size that I wanted and my work has become maintaining and improving the portfolio and management systems, refinancing and being really picky about getting the right tenants who stay long term. I would also like to buy a dream home for me now, especially as I miss the buzz of developing.
What has surprised you most about being a landlord?
In some ways, my biggest surprise was that I never expected it to be so successful. I was lucky in the sense that I invested at a time when East London was transformed and both house prices and rents increased substantially. But this was also down to lots of research and careful business planning. I was also surprised by how long it takes to work effectively with a builder and that so much of the business is about relationships and dealing with people - building confidence in that is vital. I carried out my own research on the relationship between builders and developers for three years and I am grateful to the colleagues who allowed me to observe and ask questions. It probably sounds naïve but I have also been surprised at the nasty and ruthless side of the business. Some people want to make money at any cost and see tenants or other buyers as inconvenient collateral. It can be a very competitive business and there are times when you need nerves of steel.
What is your top piece of advice to anyone starting out as a landlord?
Don't shoot from the hip. In property, we are often dealing with serious sums of money and people's homes. The market is cyclical and rises and falls can be significant. Do some thorough research and business plan to work out the right business model for you. Much better than wasting your money on overpriced, promise-you-the -earth property courses. Take your time preparing, go to landlord or investor meetings and talk to people instead. Read Property Investor News and websites like Property Tribes. Check you have the right aptitude and skills. Liking bricks and mortar, enjoying working with loads of different kinds of people and being adept at spreadsheets are essential. Stress tests for mortgages mean that you will probably need a much bigger deposit and may need to buy outside of London and the South East to get better yields and capital growth over the next 5 years. Set business and personal goals so you can enable the lifestyle that you want and don't get swallowed up in work.
What is your top tip for a successful landlord life?
Choose your tenants very rigorously. Don't just accept who your agent puts forward as some may be motivated by commission. Make sure you meet the applicants and ask them open questions that give them an opportunity to volunteer revealing information. For example: who will live at the property? Does their answer concur with the information given to you by the agent, does it sound likely that they may move other people in? This is important for helping to combat unsolicited subletting. Sometimes I ask to meet people in their existing home to get a sense of how they currently live before I hand over the keys to my asset to virtual strangers. Thorough referencing also goes without saying. In the past, I have often had one heart sink tenant who doesn't look after the property and I can feel the refurbishment bill clocking up the longer they live there. Having said that most of my tenants have worked out really brilliantly and I think much of that has been down to having clear policies and good management systems in place and having a reliable maintenance team. The one-hour tenant induction which I do at the start of each tenancy is vital for establishing a positive relationship. Avoid resorting to legal or adversarial solutions when problems occur, find your inner community worker and talk and listen to people face to face.
How important do you think it is to work with a letting agent?
My business model has been to buy within a 30-minute drive of home and manage properties myself. But I do use agents who are members of professional bodies like ARLA, RICS, UKALA and NALS to find tenants. The tenant find process can be admin intensive and good agents tend to attract good quality tenants. If you choose to buy further from home, you will probably need to instruct an agent to manage your properties. The connection between landlord and tenant is a valuable asset that can spur your tenant to take better care of the property and think twice about defaulting on rent. So hand this over to a management agent with great care. It is probably still important for you to meet the tenant at regular intervals. Expect high standards of the agent, you should make sure you stay abreast of regulatory change as you are still ultimately responsible.
How do you view the PRS in 2018?
The unique unknowns of Brexit make planning difficult. It feels like a lot of people are waiting and seeing, or changing their plans for a worst-case scenario. In London auctions, I've seen what look like quite a number of opportunities, but then some would argue that there will be better opportunities as prices continue to soften. We are certainly in a phase where capital growth is greater in the Midlands and the North than the South and the East and in the past, this cycle has lasted 5 years or so and then flipped. Higher yields are increasingly important to meet mortgage stress tests and you absolutely need to head north to find those at the moment.
NLA research suggests that more landlords are selling than adding to their portfolios, probably because of tax and mortgage changes. Stamp duty is also subduing the market in London where we are also seeing the lowest level of rent rises since 2012 and a sluggish lettings market. I think this situation will turn around within the next year when the fog of Brexit uncertainty starts to clear.
The government is continuing to 'professionalise' the PRS through increased regulation. I hope that this will remain sensible and not too onerous – or driven by anxieties about Labour stealing votes.
Given the government's precarious majority, the prospect of a less business-orientated Labour government, although slim, remains a storm cloud on the horizon. I think mandatory longer tenancies and the abolition of section 21 in England would inflict serious damage: rents caps the death knell. My main concern remains poorly informed unjoined-up government.
Tell us about your role as a rep for the NLA
I've been a London representative for the National Landlords Association for 8 years. I organise and present at landlord meetings, liaise with local authorities on my patch in East London and keep abreast of all the latest developments in the business. It's a great way to keep your finger on the pulse of what's happening in the landlord community. I also present Inside Property which is a collaboration with the NLA and Share Radio and is available as a podcast. I get involved in policy and press work, aim to be a positive role model and present good stories about the 20% of housing that private landlords in the UK provide.
Do you still feel positive about being a landlord?
Yes, I think providing people with homes is a fantastic thing to do. I checked some tenants into my Walthamstow house only this week and I can still see the beam on their faces, they were so happy to be moving in, especially with the fantastic new garden I had created for them. I find bricks and mortar fascinating and love ripping properties apart and putting them back together again with my builder who is now a close friend. I meet some great people in my work and I enjoy the range of the job from simple management tasks to strategic business development. Some of my happiest moments are trimming hedges and chatting to neighbours.
I did have a depressed year in 2017 when the government just piled misery onto the landlord community - and with the shock of the EU referendum result. It's hard for entrepreneurs like us to feel so impotent in the face of unflinching policymakers. Ultimately we have to be pragmatic and work with what we have. I have accepted the new landscape of increased tax bills, an overly strict mortgage regime, licensing and absurd article 4 directions and adapted accordingly. It doesn't stop me getting angry though.

You can follow Richard on twitter @richardblanco_

Visit his podcast: http://insideproperty.org.uk/

Watch Richard interviewing guests about the role of the landlord associations:



Catch up on our previous interviews: