Industry Interview: Vanessa Warwick - Full-Time Landlord & Co-Founder of Property Tribes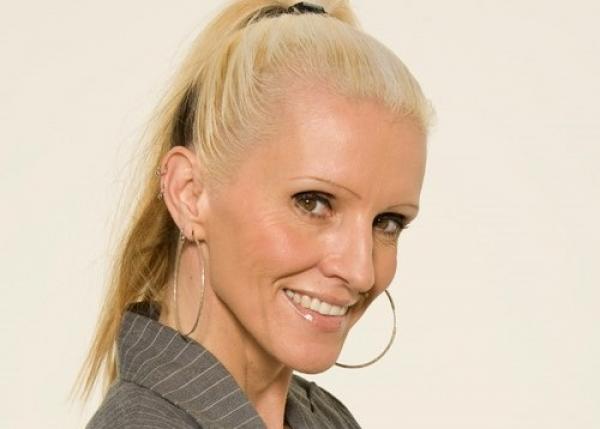 Here at MakeUrMove, we promote landlord education and sharing information to help landlords make wiser and more informed choices.

As part of this, we're running a series of interviews with prominent property people to find out their views on the sector.

Our series of interviews kicks off with Vanessa Warwick, full time landlord and co-founder of propertytribes.com, one of the UK's busiest landlord and property investor communities.

1. Tell us about your landlord journey.

My husband Nick and I started investing in property in 2004. We were based in North London at the time, working in the music and TV industry. We like to say that we moved from rock n' roll to bricks n' mortar!

I had lived in Finsbury Park for 14 years and knew it had high rental demand and also capital growth potential as it was significantly less expensive than other areas of London, and there was a lot of regeneration planned as well as really great transport links into the city and West End.

Over 3 years we built a portfolio of 1 and 2 bed apartments in such postcodes as N4, N5, N7, N19, N9, NW1 and then branched out into E17 and E14.

We soon realised that the service charges were biting into our cash flow, so we changed strategy and started buying 3 and 4 bed freehold family homes in the M3/M4 corridor.

We also bought some stock in Manchester and Leeds.

The final part of our portfolio building was diversifying into holiday lets and we have two coastal holiday cottages that have done very well.

2. What was your first purchase and why?

For our first venture into property investment, we wanted a low risk option so tenant demand was our No. 1 priority and we also looked for a property where we could buy at a discount and also force the appreciation through refurbishment to lock in equity.

Our first purchase was a 1 bed flat in N5. It was an attractive block with gated and secure parking and it was within 10 minutes walk of Highbury and Islington tube and Holloway Road tube, so we knew the transport links were excellent.

At the time, the area was best known for Holloway prison and where London's rubbish was incinerated!! However, we found out that the incinerator was closed and the land has been purchased by Arsenal football club for the new Emirates Stadium. So this little one bedder has worked out really well as the area has been re-generated and the blight of the incinerator is a distant memory. The flat has never been void and has enjoyed some great capital growth.

We paid £147K for it in 2004 and the one next door recently sold for £340K.

When we purchased the flat, it had a lime and orange decor in the living room, the bedroom was painted dark purple, the carpet was disgusting and had iron burns in it, and the bathroom … well you couldn't pay me to step into it! The flat looked like it had never been cleaned and it really was quite revolting.

However we saw through that, undertook a minor refurb including re-decoration, new flooring throughout, and a new luxury bathroom.

We finished it to a high standard and gave it a boutique hotel feel. It's very small but well appointed and its the perfect option for a young professional.


3. How did propertytribes.com come about?

When we started out, Nick and I were keen to learn but could not find anywhere on the social web where a professional and robust debate could be had. So, in 2006, Nick set up a platform on a free forum software site called Ning and we started chatting to our property friends there.

He called the site Property Tribes as we knew that people gathered into like-minded groups and we could create sub-tribes such as BTL landlords, developers, holiday letters, HMO landlords etc. to discuss the myriad of strategies that can be undertaken.

The site just grew… and grew … and grew organically. When it reached 10,000 users we realised that we had something that people wanted so we decided to move it to our own bespoke coded platform.

It was never our intention to monetise it, but the point came when we had to as we had to pay for developers and server space etc. so we instigated an advertising and sponsorship model so that Property Tribes could remain as a free-to-use community resource.

We transferred our video skills and started creating video content for landlords. We now have over 700 videos and fast approaching 500K views on our youtube channel. Landlords spend 38 days a month watching our video content which features interviews, case studies, industry commentators, and advice on all areas of being a landlord.

Our strap line for Property Tribes is "none of us is as smart as all of us". We believe in the "hive mind" creating a databank of intel for the greater good of the community.

The mission of Property Tribes is to educate landlords and help them make wise investment choices, and to support them throughout the entire landlord lifecycle, the longest part of that being tenant and property management.

4. What is your top piece of advice to anyone starting out as a landlord?

My advice would be to become an expert in due diligence to help mitigate risk.

You should become an expert at due diligence on any property you are interested in buying, the local area, tenant demand, etc. You need to be able to undertake DD on anyone you are thinking of entering into a commercial transaction with, any company you are thinking of transacting with, any tenant you are thinking of letting to.

Due diligence is like putting up a shield that protects you from risk. It places you in "prevention" mode, rather than "cure" mode. Prevention is always a lot less expensive and less emotional stress and heartache than cure.

Become an expert at using the web and take advantage of the many (often free) resources provided by such sites as Property Tribes, Companies House, Rightmove, DueDil, and the landlord association websites.

5. What is your top tip for a successful landlord life?

I believe that landlords should put their tenants at the forefront of their mind and everything they do. Tenants are your clients and without them, you won't have a business.

You should research tenant demand before you go around creating the supply.

You should then seek to provide a safe and compliant home to your tenants, and provide a service whereby that home is maintained and repairs are undertaken swiftly.

Too many landlords think you buy a property and rent it out and watch the rent flowing in and that that is the end of the process, when in reality, it is just the beginning.

Landlords should be continually up-dating their knowledge and keeping up to speed with changes in the sector, including legislation and tax. "The more you learn, the more you earn" and the better and more successful landlord you will become and the better service and experience you will provide for your tenants.

I urge all landlords to join a landlord association, not only as a hugely useful learning and support resource, but also to support the associations in being a voice for landlords at a political level.

6. How important do you think it is to work with a letting agent?

One of the great things about being a landlord is that you can tailor everything to your own needs and circumstances.

As it happens, I am a huge advocate of working with a lettings agent but I also respect that each landlord must do what they feel is right for them. In my case, all our properties bar two are fully managed as we do not live local to them, having moved to Guildford around 12 years ago.

I regard our agents as a big part of our support team and I am still working with the same letting agent in London that I started with 14 years ago!

When you consider the amount of work involved in managing a property properly, both in terms of compliance and tenancy management, I believe a letting agent is worth their weight in gold, and would go as far as to say that they are as important as a business partner.

Tip: Ensure your agent is compliant by being a member of an independent redress scheme and look for third party/independent reviews on such sites as TrustPilot and AllAgents. For additional peace of mind, I always look for an agent who has voluntarily committed to professional standards by joining ARLA or NALS.

7. How do you view the private rented sector in 2018?

The PRS has changed dramatically since I started out in 2004. There is more onerous legislation and taxation, finance is harder to come by, and the market has become far more unforgiving.

I think it is more challenging to make BTL work and there are lower margins and less room for error, laziness, or complacence.

Landlords need to adopt a much more professional approach and treat what they do as a business, not a hobby-type activity that can trundle along on a back burner while they get on with their career and day job.

The biggest threat to the private rental sector is actually the government, who seem intent on creating policies to drive out small sole trader landlords!

I believe we are currently witnessing a massive disconnect between central government and local government.

Central government wants small sole trader landlords out when we represent the vast majority of the 2 million landlords in the UK - 97% in fact.

Meanwhile, local councils are literally crying out for landlords, even offering them incentives to let to tenants so that they can reduce their housing waiting list.

To my mind, this shows a complete lack of joined up thinking and this is going to cause a lot of pain for both landlords, tenants, and local authorities until such time as Central Government realises the vital role the small landlord plays in providing housing options, and stops penalising us.

Despite this, for those landlords who educate themselves, structure their business in the most appropriate and tax efficient manner, and actively manage their business, there will still be plenty of opportunity.

Property Tribes wants to be at the forefront of landlord communication and education and help landlords stay in the game. With so much information now freely available on the web, ignorance is now a conscious choice and the price of it is very expensive, and none of us can afford it!

7. Do you still feel positive about being a landlord?

Yes, I do. I have always found that, in property, whenever there is a dark cloud, if you look hard enough, you will find a silver lining. Investing in property can never go out of fashion as every single person in this country needs a roof over their head.

You need to take a long term view - 20 years minimum - and you need to focus on cash flow and positive net yield month on month. You need to surround yourself with a trusted team of advisors which should include a mortgage broker, tax advisor, lettings agent, and solicitor and you need to make wise choices based on due diligence and research.

Do that, and you will find that being a landlord can be very rewarding and fulfilling on many levels, not just financial.