Does an electrician need to be NICEIC registered to work on a rental property?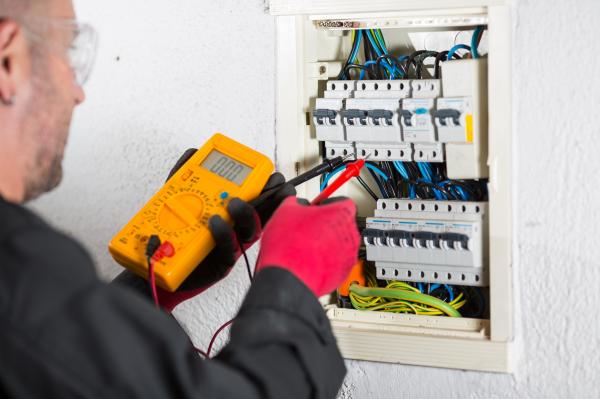 As a private landlord, you will inevitably find yourself compiling a list of trusted contractors to whom you can outsource repair work and servicing. Decorators, handymen (or women) and gardeners will all be on speed dial. As will gas engineers and electricians. You will find plenty of work for all the tradespeople in your contacts book as the years roll on and tenants come and go.
For most of the work, you need doing on your rental properties a skilled person who can turn their hands to anything will be invaluable. But there are some tasks where you will need to call in a specialist. Someone who holds industry-recognised qualifications. And is a member of a reputable trade organisation.
When you need a gas fitter you will be looking for a Gas safe registered contractor. But many of the repair and servicing tasks in your rental property will require an electrician.
Rewiring the property, installing extra sockets or servicing appliances will all need an electrician. But a question often asked by private landlords is 'Does an electrician need to be NICEIC registered?'
What is the NICEIC?
Established in 1956 the National Inspection Council for Electrical Installation maintain a register of certified contractors. They assess their members work for quality. Their contractors must meet installation and building control standards. If you use an NICEIC electrician you can be confident they are certified contractors.
Unfortunately, membership of any professional body or organisation is not a cast-iron guarantee of quality work. There has been lots of publicity recently about recommend a tradesmen websites. A number of rogue traders were able to wrangle themselves five-star ratings. With predictably horrific results for their customers.
There are bad apples in every organisation. But by using NICEIC approved electricians you are vastly increasing the odds of finding a professional who will do a great job for you.
Of course, things can go wrong. But for added peace of mind, the NICEIC provide what they call their Platinum Promise. This is a guarantee to bring any NICEIC contractors work up to the standard should it be found to be unsatisfactory. This gives you, as a customer, protection should a contractor carry out poor quality work.
Do I have to use an NICEIC contractor?
Going back to the question we posed at the top of the page the answer is no. Your electrician does not have to be NICEIC registered. However, best practice, and not a little common sense, would suggest it would be foolish to engage an uncertified contractor. Even worse would be to attempt the job yourself.
Personally, I have a rule of thumb I swear by. If something can kill you leave it to the experts. And messing around with electricity definitely falls under the 'you can die if you don't know what you're doing' category.
An NICEIC certified electrician is definitely an expert. And as a private landlord, you are going to need a high-quality electrician you can trust. But it should be noted you don't need a qualified electrician for PAT testing.
Nevertheless, having a proficient electrician on standby will help your business immeasurably. From full rewires to servicing your appliances a good electrician will provide peace of mind and could well save you money in the long run.
Find your next tenant quickly and easily by listing your property with MakeUrMove.