Can I let to tenants even if they fail referencing?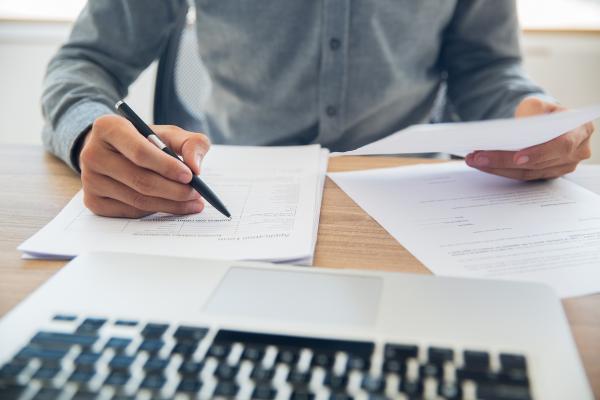 Referencing is a hugely important part of finding tenants. Private landlords need to do all they can to ensure the tenant who lets their property is trustworthy, reliable and can afford the rent. Referencing is the only way a landlord has of checking a tenant's employment status, creditworthiness and character.
A word about referencing
Every private landlord should ask their tenant for references. And it's important to follow them up. Some private landlords make the mistake of taking references at face value. Don't fall into this trap. Always confirm references. Preferably with a phone call.
The more references the better
Personal references are fine but the most valuable are those from:
Previous landlords.
Credit Check.
Right to rent.
Checking references is often a box ticking exercise. But what happens when you see a red flag? Do you automatically reject the tenant or do you cut them some slack? Can you let to tenants whose references are less than glowing?
The answer is yes you can let to anyone. But should you? It depends on the red flag and the tenant's circumstances.
Let's look at the most important feedback you can get and whether it's wise to overlook any warning signals.
Employer references
Is the tenant in a full-time role? Is their employment permanent? These are the answers you need from a tenant's employer. Hopefully the employer will also confirm salary but if not ask to see the tenant's bank statements.
A tenant on a zero hour's contract or who is self-employed can be a concern. The lack of a regular wage can sound warning bells for landlords. But zero hours contracts are more common nowadays and you may choose to overlook this.
Many zero hour employees work longer hours than salaried workers. But they don't have the security of a contract and a guaranteed number of working hours. Nevertheless you may choose to disregard this. Some casual workers can earn more than salaried workers. Ask to see a bank statement to prove the tenant's income.
Obviously self-employed tenants will be unable to provide an employer's reference. But you can ask for an accountant's reference instead. Also ask to see the tenant's accounts and bank statements to confirm their income.
Landlord's reference
You must ask your tenant for a private landlord's reference. This will give you a valuable insight into the person's history as a tenant. Questions you should ask previous landlords should include:
Did the tenant pay the rent on time?
Did the tenant look after the property?
Were there any issues with the tenant?
Don't ignore warnings from other landlords. Yes, everyone deserves a second chance. But if a tenant has previously been a problem for a landlord it is highly likely they will be so again. Move onto the next name on your list.
There may be times when a tenant is unable to provide a landlord's reference. If it's their first time away from home or has previously been a council tenant for example. In these cases you will have to rely on references from parents or friends which isn't ideal but you do have other references to fall back on.
Credit check
Credit checks are a matter of interpretation. But if the tenant's financial status raises doubts you should certainly take a hardnosed business approach.
The last thing any private landlord needs is a tenant who doesn't pay the rent. Such a scenario can lead to more expense than just the lost rent as you will have the additional cost of eviction and finding another tenant.
However, the one time you could chose to make an exception is if the tenant is able to pay six or even twelve months rent in advance.
Right to rent
All private landlords must check their tenants have a legal right to rent in the UK. There is no discretion here. If you have any doubts about your tenant's right to rent you must not let your property to them. It is not worth the risk and possible financial penalties.
For help in finding tenants list your property with MakeUrMove - the leading online letting agents.