How do I get my tenants to pay the rent on time?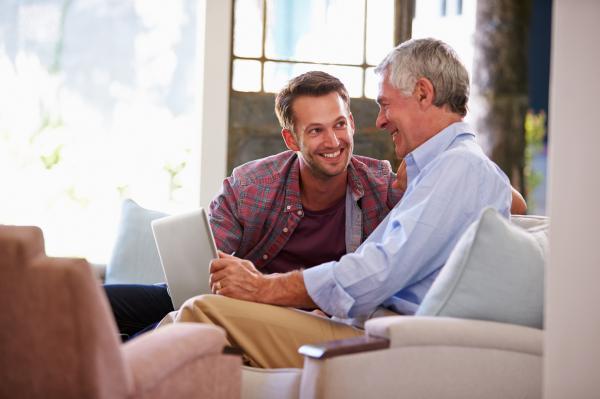 Receiving the rent from your tenant is the most important aspect of any private landlord's business. After all, with no rental income, you won't have a business. At least not for long. You must do everything in your power to ensure your tenant pays the rent in full and on time. It provides the cash flow you have budgeted for and ensures your property business makes a profit.
Unfortunately, non-paying tenants are a fact of life. Every private landlord will face this problem at some point.
A non-paying tenant leads to all sorts of headaches for a landlord. And not all of them financial. Don't underestimate the emotional strain of a non-paying tenant. There is the stress and anxiety of the financial worries it can cause. Not to mention the emotional rollercoaster of evicting someone from their home. It can all place a tremendous strain on any private landlord.
Of course, the financial implications are huge too. The rental income dries up which can have a domino effect - the tenant can't pay you, you can't pay your mortgage. Then there are the additional costs of evicting the tenant. This could easily creep up towards four figures. Not to mention the time involved with no rent coming in.
Even though we've said a non-paying tenant is probably inevitable at some stage there are steps you can take to minimise the risk. Here are our top five tips on ensuring your tenants pay the rent on time.
Make it easy
Insist on your tenant completing a direct debit mandate. Surprisingly some landlords do this. Of course, a DD won't help if there is no money in the tenant's account but it will ensure payment if funds are available.
Consider sending a text message as a polite reminder three days before the rent payment is due. Very often tenants do miss a payment simply because they forgot. A reminder text will ensure they don't.
Don't give your tenant an excuse not to pay
Not all tenants who miss their rent payment do so because they don't have the funds to pay. Some will withhold the rent. Withholding the rent is the biggest weapon a tenant has in a dispute with a landlord. And the most common reason for this is outstanding repairs.
Don't give your tenant an excuse not to pay their rent. Carry out repairs in a timely manner. Service appliances regularly. In a nutshell, ensure the property is fit for purpose.
Make your tenant want to pay the rent
Finding tenants is one of the hardest jobs private landlords face. Or at least finding good tenants. But half the secret to finding tenants you want to keep is to be a good landlord.
Treat your tenant with respect, ensure they are happy in the property and that the property is fit for purpose. Go the extra mile and include little extras like a box of cleaning supplies when they move in or a new microwave half way through their tenancy. Maybe offer two weeks half rent or even a full rebate over Christmas.
Make your tenant happy and make them want to stay in the property. They are far more likely to pay the rent on time.
Communication
Building on the above makes sure your tenant is able to contact you if they have any concerns or issues. Always return phone calls or text messages. Don't be an absentee landlord unless you have a letting agent or property manager looking after your tenants for you. Keep in touch.
Offer solutions
If the worst does happen and your tenant misses a payment don't overreact. It's very tempting to go in all guns blazing but a) you can't anyway - you are a responsible landlord and b) it won't help the situation.
Contact your tenant and calmly ask why they haven't made the payment. If it's a simple error or a temporary problem all well and good. Ask them to make good the payment and move on. But if the tenant is in difficulties creating a payment plan can help both parties. Remember some payment is better than nothing at all so try and be a little flexible until the tenant can get back on track.
That said there is no point in flogging a dead horse. If, despite all your efforts, the tenant is still behind and there is no solution in sight start the eviction process. No one enjoys doing this but delaying the inevitable will only increase your losses. It is always better to end the tenancy sooner rather than later.
Did you know MakeUrMove provide a full property management service including rent collection? List your property with the UK's leading online letting agents.