What can private landlords do about unhygienic tenants?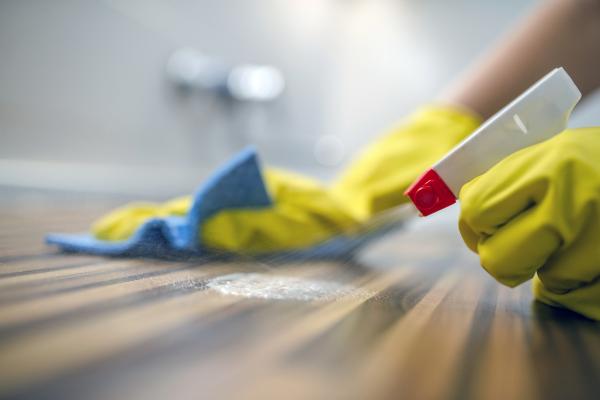 Your tenant has reported a leaking tap. No problem. You tell them you will be round within the hour. You will personally fix the property. "Great. But, you'll have to take us as you find us," laughs the tenant.
Suddenly you've got a sinking feeling (pun intended) as you grab your tool bag. Your suspicions are confirmed when you arrive. The living room looks like a hurricane has torn through it. And as for the kitchen. The chimps obviously enjoyed their tea party.
You quickly fix the tap and make your exit carefully wiping away the sticky goo from the door handle.
What to do? The property is a mess. Not just untidy but unclean too. This obviously isn't good enough. The tenant has an obligation to look after the property. It says so in the tenancy agreement (it does say that doesn't it?). So what's your next step?
Take a deep breath
Is it really that bad? Are you over-reacting? We're all guilty of having lazy days when it comes to housework. Things sometimes get left. Was the property really unclean or did it look worse than it probably is? A five minute tidy around when the tenant puts the kids to bed would sort it out. Or maybe the tenant is a young adult who is doing their best to cope. They'll soon get on top of it. So why worry?
And, to be perfectly honest, there isn't that much you can do about it anyway. It may be your property but it's your tenant's home. They have the right to live as they please. If they don't want to tidy clothes away or keep the sink clear of unwashed pots that's up to them.
As a private landlord, you simply can't enter the property and demand the tenant strap on a pair of Marigolds and scrub the place until it's spotless. As much as you may want to. Your tenant could accuse you of harassment. And that's a criminal offence.
It's like a scene from Hoarders
Now that's different. As a private landlord starting a dispute with a tenant is the last thing you want to do. But in cases where the tenant is clearly neglecting the property, you have no choice if you want to protect your investment. If the structure of the property, or public health, is at risk you may be able to obtain a court order against the tenant.
End of tenancy
In most cases, you will have to wait until the end of the tenancy before you are able to say goodbye to your unhygienic tenant. Then, of course, you will probably have to get the property professionally cleaned. Naturally enough you will look to recover the cleaning costs from the tenant's security deposit. To do this you will have to prove your case either in court or in alternative dispute resolution.
To ensure you win any dispute over cleaning you must have evidence to support your claim. This should include your inventory. And of course, you need to take dated photographs showing the property at check out. These before and after photos will provide compelling evidence against an unhygienic tenant.
Hopefully, the next tenant will be more fastidious about the housework.
As one of the UK's longest established online letting agents, you'll find good tenants faster by listing your property with MakeUrMove.