Proposals for three-year tenancies & abolishing Section 21 evictions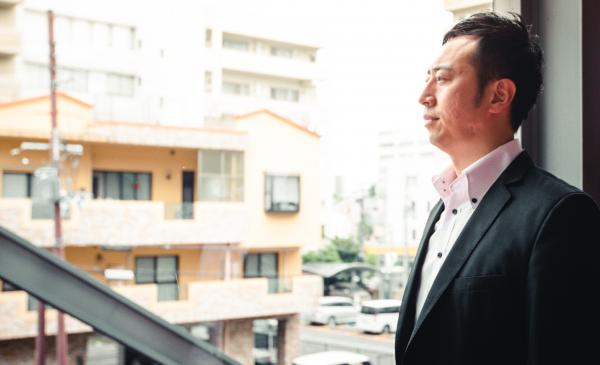 The housing, communities and local government secretary, James Brokenshire, in a consultation paper to published earlier this month, is exploring the option of making tenancies last for a minimum of three years. There are also calls from lobbyist groups, including Generation Rent, to scrap Section 21 evictions.
Our managing director Alexandra Morris comments on the current state of the consultation and the debate surrounding Section 21.
Considering three-year tenancies:
"Although three year tenancies have been positioned as beneficial for both landlord and tenant, I believe that UK landlords - many of whom are accidental or one-property landlords that do not make a large profit from renting out their home - also need flexibility and the freedom to sell their property should they need to if their circumstances change.
"For example, landlords who rent out their property after moving in with a partner, or who are renting due to working away, may find they need to move back into their properties or they will find themselves homeless.
"As many as 60 percent of landlords are these small, "accidental" landlords and their rights need to be considered as well.
"In addition, while three year tenancies could add stability and reduce costs for tenants, as well as provide extra security for tenants who wish to create a home, initial feedback from the tenants we work with suggests that as many as 80 percent of tenants are happy with their current tenancy lengths and 79 percent would prefer six, 12 or 24 month tenancies rather than a three-year tenancy. We need to ensure that by trying to improve tenants options and security, we are putting in place well-considered solutions, rather than a knee-jerk reaction that will ultimately be damaging and restrictive for both landlords and tenants.
"This weekend, Generation Rent has gone further than the Government and called for virtually limitless tenancies, with landlords being forced to sell to another landlord who will allow the current tenants to remain. Restricting landlords when it comes to selling up only locks properties into the rental market when the government is trying to increase home ownership. This does not make any sense.
"Additionally, as this proposal adds further risks to landlords, it's likely to lead to rental increases, which isn't good for anyone."
The role of Section 21:
"The arguments presented by Generation Rent in lobbying for the abolishment of Section 21 suggest that the potential use of this notice creates uncertainty and stress for tenants. Furthermore, the lobbyists say that tenants are discouraged in complaining about substandard housing for fear of a retaliatory eviction, and are therefore prevented from making a home.
"From the landlord's perspective, there is little evidence to support these arguments. A Section 21 notice cannot be served within the first four months of a tenancy, in addition, it cannot request possession within any fixed term of a contract and if under a periodic tenancy the notice must fall in line with the rental periods.
"While the picture is often painted of rogue or uncaring landlords using this to remove tenants on a whim. This is not the case. Landlords have to satisfy a number of criteria and cannot serve a Section 21 if they don't carry out their responsibilities correctly throughout the tenancy.
"Many good landlords rely on this option to remove tenants who are in breach of their contact because alternative routes are lengthy and costly. The majority of uses of Section 21 relating to rent arrears, breach of tenancy with regards to occupation or breach of tenancy with regards to the use of property.
"Looking at this from one party's view is unfair, and will ultimately do nothing to improve the letting industry and practice.
"To make a real difference, it is important to consider all parties and the impacts this will have on our current legal system. There is a huge opportunity here to force the discussion to broaden its scope, and lobby for legislative change which addresses the core of the issue - the possession process and legal structure, which is antiquated."
What anti-Section 21 campaign groups are arguing:
"Part of Generation Rent's argument on both these topics is that one of the biggest problems affecting tenants are what they refer to as "amateur" landlords. They argue because these landlords don't approach their properties professionally, as a business, they make decisions that are to the detriment of tenants. They believe changes such as longer tenancies and an end to no-fault evictions need to be made in order to protect tenants from these "amateur" landlords.
"While we welcome well-considered regulation that leads to a greater professionalisation of the private rental sector, we firmly believe that the UK's millions of smaller, accidental landlords are a vital part of the housing sector and penalising them will be hugely damaging for tenants in the long run.
"It's important any changes don't detrimentally impact the interests of these landlords, or it will ultimately have a knock-on effect on the very tenants who Generation Rent are trying to protect."
Here's what some of our landlords have to say:
Lily - Staines Upon Thames
Lily, an accidental landlord from Staines upon Thames, inherited a property and decided to rent it out to generate a small amount of extra income whilst working. Her first tenant passed employment checks and appeared trustworthy, stating that they were looking for a long-term rental with no problems. Two weeks rent and a deposit were paid in advance.
The tenant paid no further rent, and after several months, Lily issued a Section 8 notice. After many more months, Lily was owed £8,000 in outstanding rent and was put off renting out her property. The tenant has only very recently moved out of the property.
Lily would have preferred to use a Section 21 notice, as the court process was time-consuming, extremely costly and - in her opinion - not fit for purpose.
Maurey, London
Maurey rented out her London flat to a tenant who was refused at first due to a CCJ for £600. However, after receiving detailed reports of bank statements and being informed that the CCJ was an admin error, the tenant moved into the property in December 2017.
After paying the first month's rent late, and only partially paying the second month, the tenant stopped paying rent altogether.
Maurey issued a Section 8 notice, but due to the lengthy process and the tenant refusing to vacate the property until May 2018, Maurey is now owed £4.5k in rent and paid at least £1,000 in court fees to evict the tenant. She believes she was penalised for simply being kind to a tenant.