What private landlords need to know about electrical safety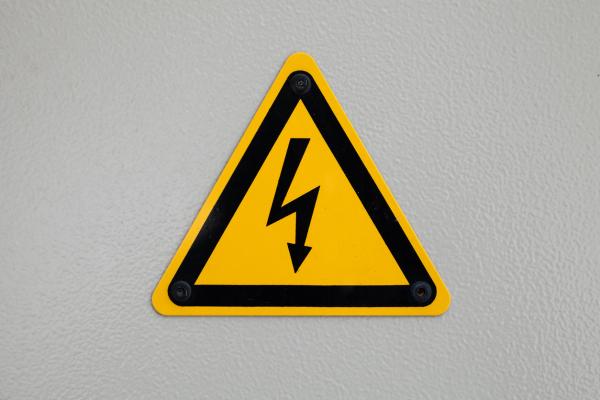 As a landlord you realise you have a duty of care towards your tenant. That comes with the territory. A large part of this comes down to electrical safety. You need to ensure all electrical appliances and installations are safe and in good working order. Taking responsibility in this not only protects your tenant it helps to shield you against financial loss. Electrical problems can lead to fire or serious damage to appliances in the property. Not to mention personal harm to your tenant through shocks etc.
What does duty of care mean?
In a nutshell it means to keep any electrical appliance or equipment in a safe condition. This means fridges, cookers, electric boiler and, crucially, all electrical wiring. Faulty wiring or wiring which has deteriorated with age is one of the biggest causes of fire in the home. Keeping it in the best condition is in everyone's best interest.
What does the law say?
You most make sure electrical appliances are safe. They have to carry the CE mark. This shows they are compliant with EU standards.
But unlike the gas safety regulations there are is no legal compulsion to have electrical equipment tested. Unless the property is an HMO that is. But in the event of a fire the lack of an electrical installation condition report (see below) may make claiming on your landlord's insurance difficult. The more documentation you have showing the steps you have taken to ensure your tenant's safety the better.
What else can I do?
There are some things you can do to ensure wiring and appliances are safe to use:
Always carry out a visual inspection of appliances in between tenancies. Regardless of when they were last serviced.
Include a clause in your tenancy agreement saying you will be carrying out regular safety checks throughout the tenancy.
Regularly replace electrical items. Don't be tempted to give an old appliance one more year.
Make sure your property has an RCD. A residual current device will switch off the electricity automatically should there be a fault. This could be a lifesaver.
Always use a qualified and registered NICEIC contractor for all electrical work.
How your letting agent can help
Your letting agent will provide a property management service. Part of this service can include help with electrical safety. For example MakeUrMove offer two electrical safety services for the private landlord.
Electrical certificate
This is the ideal way to ensure the safety of the electrical appliances in your rental. As part of the service a qualified electrical engineer will:
Visually inspect up to six electrical appliances.
Carry out polarity and earth loop tests on electrical sockets within the property.
Test the RCD.
Test the consumer unit (distribution board).
Check the protective bonding conductors.
If all is satisfactory the engineer will issue an electrical safety certificate which is valid for twelve months. This can provide peace of mind both to yourself and your tenant. We recommend an annual inspection.
Electrical installation condition report
This is a more thorough inspection. Qualified and experienced electrical engineers will compile the report.
The engineer will inspect the wiring and compare its condition to the standards laid down in BS 7671 – Requirements for Electrical Installations (IEE Wiring Regulations).
Any issues will be included in the final report. In addition the report will highlight:
Whether any circuits are dangerously overloaded.
Appliances which are in poor condition.
Sub-standard electrical work.
Safety risks including the risk of shocks.
The condition of all appliances and equipment.
Wear and tear and damage to appliances and wiring.
Three to five years is the recommended interval between EICR inspections.
Landlords you can find tenants fast by listing your property with MakeUrMove the leading online letting agency.