What happens if a tenant's housing benefit doesn't cover the rent?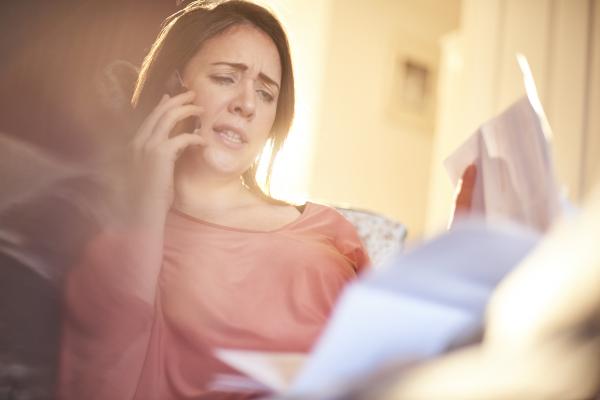 What happens if a tenant's housing benefit doesn't cover the rent?
Housing benefit is so complicated and the system so convoluted there is little wonder many private landlords shy away from letting their property to tenants on benefits. But others welcome these tenants. Though those landlords too will have little patience with how the system works. Or how it sometimes doesn't.
But even those private landlords who make a point of only letting to tenants in full employment can find themselves dealing with the issues which arise from housing benefits. Your tenant may be on a low income and benefits will keep their heads above water. Other tenants may find their hours cut or lose their jobs completely. When that happens they will claim housing benefit to help make ends meet.
It may be that you as a landlord will know nothing about these events. Your tenant doesn't have to inform you if they start to claim housing benefit. Nor does the local council. This is a bone of contention for many private landlords.
But in some cases tenant may need you to confirm their tenancy in writing to make a claim. The cat will of course then be out of the bag. Other tenants will be very open with you and keep you informed every step of the way.
In the best case scenario the tenant will apply for and receive their housing benefit. They will use this to pay their rent in full and on time. This is the perfect outcome for yourself and your tenant.
But what happens when your tenant's housing benefit doesn't cover the rent? What can you do? Or more importantly what can your tenant do?
Helping your tenant
Claiming housing benefit can be stressful for all involved. And while your role is to be a landlord and not a nursemaid or benefits advisor it's worthwhile being able to point your tenant in the right direction. If their housing benefit award doesn't cover the rent your tenant can make a claim for a discretionary housing payment. They can do this to cover a gap in rent or even a tenancy deposit. The local council will make the payment.
Your tenant can make a claim for a discretionary housing payment if:
They rent in the private sector (that's a box ticked right there).
If their universal credit award includes housing costs.
If there is a gap between the rent you charge and the rent they are eligible for under universal credit.
Your options
At the end of the day it's not your responsibility to help your tenant navigate their way through the benefits system. But if it keeps the rent flowing helping the tenant with some advice can be a good business decision.
You may also need to cut your tenant some slack. There may be a delay while they receive their discretionary housing payment. You may take the view it may be beneficial in the long run to offer to accept a lower rent until the tenant receives their payment.
If the tenant is paying the rent there really isn't a decision to make. However, if you have a clause in the tenancy agreement stating the tenant can't claim housing benefit you will have a case to evict them.
Another option is to come to an agreement with the tenant to end the tenancy early. Especially if the tenant is in financial straits. You might both have to agree to walk away but that could benefit you in the long run. You won't miss out on too much rent as you can quickly install another tenant.
As a private landlord, you can find good tenants faster by listing your property with the most established online letting agent, MakeUrMove.