How do you manage viewings with existing tenants?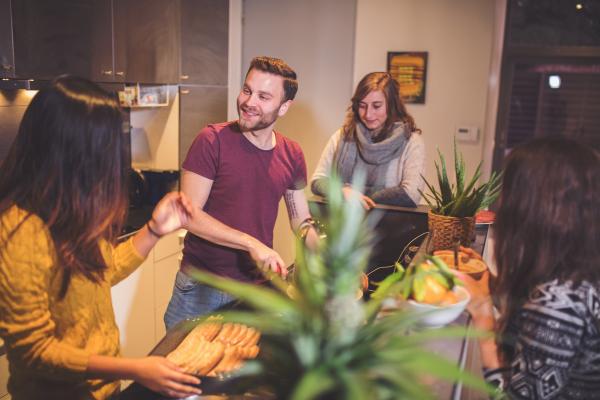 When you are a new landlord or have just prepared a new property to let managing viewings is straightforward. The property is empty and you know it's in the best condition it can be. It's clean, tidy and ready for a new tenant. And arranging viewings is easy as well. You just schedule them according to your own timetable.
But when there is an existing tenant things change. You do lose some control and it can be difficult to arrange viewings. You have to consult the tenant over the schedule. Neither do you have any control over how tidy or otherwise the property will be. So managing viewings with existing tenants in place can be difficult.
If you turn up for a viewing and the place is a mess it can put off new tenants. Equally the existing tenant could make things difficult during a viewing and even object to the viewing taking place.
As a private landlord looking to let your property you need it to be at its best. But you don't want to inconvenience your existing tenant. It can be a tricky juggling act. However there's a few things you can do to ensure everything runs smoothly.
Back to basics
Simply having a good relationship with your tenant can prevent many issues. The value of a good landlord – tenant relationship is something we've talked about many times before. But a good relationship builds trust and ensures your existing tenant will be happy to cooperate when you're scheduling viewings. It also means you're going to get a good report when the new tenant inevitably asks the old for feedback on you as a landlord.
Practical steps
Give your existing tenant plenty of notice of viewings. Ask if they would like to be present during the viewing. Most will want to be.
Schedule viewings at times to suit your existing tenant. If there's a shift worker in the house the last thing they want is people tramping around the property when they're trying to sleep. If there's small children be aware of when the school run takes place.
Be mindful this is still your existing tenant's home. Make sure the prospective tenant doesn't go rummaging through drawers and cupboards for example. Respect the tenant and their home.
Try and schedule all viewings for the same day. This minimises disruption to your tenant.
Encourage old and new tenants to chat. You're a good landlord and have nothing to hide. And your existing tenant can point out all the great things about the property, the area and of course you.
One thing you can't control is how presentable the property will be on viewing day. Most tenants will ensure they clean and tidy before you arrive. After all this is their home. They should have pride in its appearance.
Unfortunately of course there are some people whose sense of pride is rather lacking. You will already know if this is the case with your current tenant. You will have seen for yourself during your inspections.
If you believe the property won't be clean and tidy you have a decision to make. Do you go ahead with the viewing anyway and hope the new tenants can look beyond the clutter? Or do you wait until the current tenant moves out so you can do an end of tenancy clean before scheduling any viewings? The second cause of action will interrupt your cash flow but may be a price worth paying.
Private landlords can find tenants fast by listing their property with MakeUrMove the leading online letting agency.