What Landlords Should be Including in Their Assured Shorthold Tenancy Agreements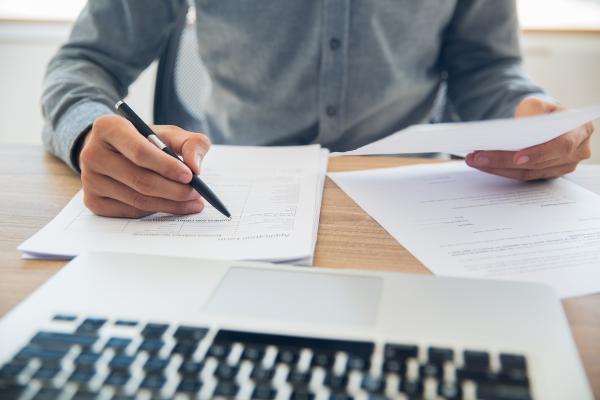 A tenancy agreement is the most important document a landlord will sign with their tenants and at MakeUrMove we regularly see landlords who don't comprehend the full implications of what the agreements they are signing. The basics are almost always covered - the amount of rent, the start date, payment schedule and the tenancy length - but so much can be left to chance if you don't cover all the bases.
The gov.uk website includes a very simple standard template that covers all of the basics but almost all tenancies are unique and an AST should always reflect this.
There should be a clear outline of responsibility when it comes to AST's and both the landlord and tenant need to know what their roles are regarding maintenance and upkeep of the property, over the course of the tenancy. A large area that goes unchecked by both parties is who is liable for the repairs of any white goods in the property and under what circumstances. Most of the time the landlord would be liable for these but any damage caused by blockages or mistreatment of the goods is generally a tenant's responsibility.
Most tenancy agreements start off with a statement of terms used in the tenancy agreement this is very important to avoid confusion especially when dealing with shared liability in cases where there is both a landlord and a property manager, the two roles should always be distinguished. It is also incredibly important to make reference to any inventory, schedule of condition or addendums that will contain and record the internals of the property at the start of a tenancy.
It is also crucial to have a definition and a record of intent with regards to any deposit or bond - as well as the nature of these - as any discrepancies in the AST could mean a landlord may be unable to claim a deposit back at the end of a tenancy. Deposits are highly regulated and for more information please see our post regarding deposit compliance (https://www.makeurmove.co.uk/article/1769). A clear and reasonable time frame for the end of the tenancy should also be included so a tenant is aware of when they should be expecting their deposit to be returned once they have moved out.
We occasionally find that tenants don't have a full understanding of their use of a property and if a landlord fails to clarify this in the agreement it can leave the door open for a tenant to seek legal action. Landlords who know their attic isn't safe for anything but storage or whose garage needs to remain out of use until repairs are carried out need to make sure this is portrayed as clearly as possible in the tenancy agreement. Whilst considering the use of the property it is also necessary to outline a landlord's stipulations to bring in any additional co-tenants or additional pets and to make sure that subletting and commercial use of the property can't be conducted without a landlord's explicit written consent.
Here at MakeUrMove, we have found the biggest cause of dispute over tenancy contracts comes right at the end when it is time for the tenant (or landlord) to serve notice. Most contracts in the UK don't contain a break-clause (although they are very common in central London) but break clauses can be a very effective way of assuring a tenant that there will be no price increase over the course of the tenancy whilst still allowing a landlord or tenant a chance to end a tenancy that isn't suitable by activating the clause with a suitable amount of notice. With regards to the end of the tenancy, a landlord should also assure that they have the right to arrange suitable viewings at the property and have the right to display any signs or advertisements for their property to minimalise turnaround times when finding new tenants.
One of the most important parts of the tenancy relates to any unfortunate circumstances which result in the tenant defaulting on the agreement. Clear and obvious descriptions of what constitutes a default by a tenant need to be laid out and it should be stated that the landlord has every right to regain possession through legal means if the tenant were to ever default on their agreement. It is an unfortunate reality of lettings that there are many stipulations and regulations that must be met in order to retrieve a property from a tenant who isn't meeting their obligations. Making sure that these are met and the necessary criteria for regaining possession are included is a vital as any missteps in how this is included in your agreement can lead to huge delays in completing a necessary eviction and many landlords have fallen victim to slight wording errors or incomplete specifications in their AST's.
There are many agencies and online portals that include unfair and unenforceable clauses into contracts just to appease landlords, these can be very misleading and can nullify the landlords intentions when including these clauses. A landlord isn't able to enforce regular cleaning of a property, they aren't able to enforce that a garden is "kept in the same state" or that a property is redecorated at the end of their tenancy but these can be commonly included in agreements where due care wasn't taken when writing and researching the agreement. An agreement can include things like maintaining a garden but anything too specific such as "kept in the same state" would be immediately dismissed on the basis that grass by its nature grows and is therefore impossible to remain in a consistent state. Here at MakeUrMove we are constantly keeping ourselves updated with the latest rulings and changes in property law to ensure that we cover all bases and never include unfair or unnecessary terms or clauses.
If you would like to order one of our expertly drafted tenancy agreements you can do so online at MakeUrMove.co.uk and listing your property with us, we include tenancy documents and deposit lodging with the DPS for only an additional £26 when you order 60 days of advertising. To get started list your property with MakeUrMove today.