Airbnb vs Long-Term Rental: Which Strategy Works Best For Investors In The UK?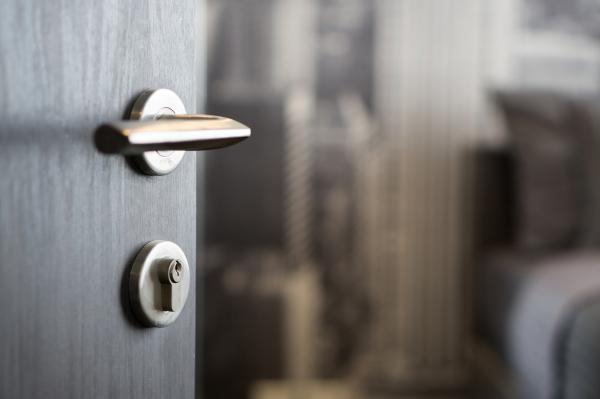 In recent years, the dilemma for real estate investors with rental properties has boiled down to one choice. To be an Airbnb property or to be a long-term rental property? In the UK, this choice has spun the rental property market on its head. Between 2016 and 2017 alone, over 12,000 London homes and flats were listed on Airbnb, an increase of 54 percent from the previous year. Most of those rentals were long-term lets previously, which means the balance has shifted as many investors and property owners see value in meeting the needs of short-term renters. But is it the best strategy? Let's dive into which strategy works best for investors in the UK.
First of All, What Does it Mean to Be an Airbnb Rental?
We should probably clarify up top that you don't have to use the company Airbnb in order to qualify for this kind of rental. Basically, whether you use an online booking service like Airbnb or VRBO or just handle bookings yourself, we're basically talking about short-term rentals.
Businesses like Airbnb act as a platform that connects people looking for a place to stay with people who have a spare room, flat, or house that is set up to host them. It's easy because all you have to do is list your property and Airbnb does most of the work (taking a healthy cut of each booking). It's on the property owner to make their as attractive (or cost-effective) as possible for renters who might stay for one night or an entire month.
What Does it Mean to Be a Long-Term Rental?
Real estate investors are much more familiar with the traditional long-term model, which attracts renters to commit to longer stays of six months, a year, or longer. Tenants pay rent and both parties sign a lease in order to ensure consistent payments and give the renter a clear understanding of the landlord's responsibilities.
What Are the Benefits of Airbnb Rentals in the UK?
There must be some pretty significant benefits to investing in Airbnb properties considering the numbers. According to one hotel executive, Airbnb would make up 22 percent of all UK inventory if you classified it as a hotel. So what are investors seeing here that they don't see in long-term rentals?
The most obvious one is strong profits. Between 2016 and 2017, property owners made around £657 million via Airbnb. The average nightly rate for an Airbnb listing in London came in at £137 over that same time period. Compare that to the median rent of a London long-term rental (£1,433), which comes out to around £48/night, and you can see the benefits of the current short-term rental market.
In a recent online survey, 7 percent of UK landlords said they were planning on moving to a short-term rental, which could end up taking as many as 130,000 rental units off the long-term market. When asked for a reason for the move, aside from financial ones, they cited a recent decision to change mortgage interest relief, which could have an impact on long-term rental landlord profitability.
What Are the Benefits of Long-Term Rentals in the UK?
Airbnb and short-term rentals look like a can't-miss investment to a lot of people but it's worth taking a step back to make note of some reasons why long-term rentals still may make a better bet.
First and foremost, there is a bubble when it comes to the inventory available for short-term rentals in the UK, especially in London. With so many landlords shifting in that direction, it only makes sense that oversaturation is going to dilute the power of that market. While one player in the game might be able to book their rental for 90 percent of the month (or more), there are going to be multiple owners who can't fill their short-term rental unit often enough for it to remain profitable.
With the epic growth of this industry, the government has been taking notice as well and calls for tighter policies and stricter oversight to make sure the market is regulated have some thinking about whether or not the window to really profit on short-term rentals is already closing.
Investors also have to consider that short-term rentals come with headaches that you don't have to worry about with a long-term lease and trustworthy tenant. Short-term rental tenants are likely to be concerned about the well-being of the property. They're also more likely to try to skirt restrictions or rules because they'll be gone in a few days anyway. A recent survey noted that there was a 23 percent increase in UK short-term rentals that exceeded the 90-day limit. Also, 15 percent if landlords have had to deal with renters subletting their units online without approval, which could lead to damage, eroded trust in renters, and potential eviction.
Finally, there's an ease to long-term rental transactions. A dependability that you know, on average, how much time and effort you'll need to put into upkeep and maintenance. Short-term rentals throw that expectation for a loop. The constant turnover means you're going to have to be much more hands-on, or at least much more involved in the general management of the property. A revolving door of tenants means cleaning often, checking in new tenants, keeping kitchens well stocked, answering the same questions over and over, and maintaining the property in general.
Meanwhile, long-term rentals give a bit more peace of mind, especially once you've established a good rapport with your tenant who pays their rent on time. It's less turnover, fewer complaints by neighbors, less regulations to worry about, and fewer time spent concerning yourself with the investment.
"Short-term rentals might look like the obvious way to make the most of your investment, but real estate investors need to do their homework to make sure they're willing to keep up with the demands involved," said Zach Tetley of Nexus Homebuyers. "Long-term rentals in the UK are a dependable source of income and, while not as flashy as high-end Airbnb lets, can provide a consistent return on investment when handled with care."
Private landlords can find tenants fast by listing their property with MakeUrMove the original online letting agency.