How easy is it to become a private landlord?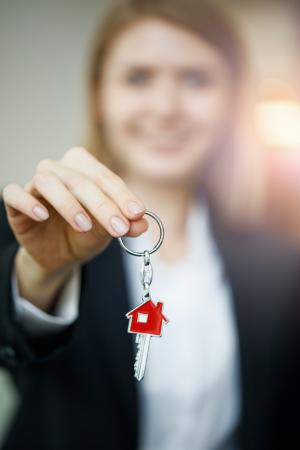 In theory becoming a private landlord is very easy. All you need is a property and a tenant and away you go. But in reality, it isn't so simple. Yes, in essence, a property to let out and a tenant to pay you rent is all you need. But getting to the point where the rent money starts rolling in isn't quite so straightforward. But let's start at the beginning.
Why do people become private landlords?
Broadly speaking there are five reasons why you may become a private landlord.
The kids have grown up and left home. You and your partner decide to move to a smaller house but rather than selling your current home decide to let it out to raise extra cash.
For whatever reason, you want to move out but selling the house is proving difficult. You decide to rent it out instead.
You're looking for a change of career and being a private landlord seems right up your street.
You buy a property as an investment and choose to let it out so the rental income will pay the mortgage. And make some profit as well.
You're looking for a way to boost your retirement income.
There are variations on the above themes of course but generally speaking, you should find yourself in one of the above groups.
So how easy is it to become a private landlord?
To go back to the original question. Once you have decided to take the plunge you need a suitable property. This will either be your current home or a property you will buy as an investment. Whichever it is you'll need a buy to let mortgage.
If you intend to rent out your current home and you have a residential mortgage you must inform your lender. It's highly likely the terms of your mortgage will specify you may not rent out the property. If this is the case you'll need to switch to a buy to let mortgage.
It's the same story if you're buying a property as an investment. Unless you're paying cash of course.
Once you have the property sorted the road to becoming a private landlord is pretty clear. Although we would never describe it as 'easy.'
Finding a tenant
Unless you're letting your property to a family member or friend you'll need to attract a tenant. Although the demand for properties in the private sector is growing you still need to advertise. Above all, you need to attract the right sort of tenant.
Your first step should be to find a reputable letting agent. They will advertise your rental on the biggest property portals as well as to their own database of tenants. But as we shall see the best letting agents do so much more than just finding tenants.
Get the property ready and set your rent
It goes without saying the property should be clean and all fixtures and fittings in good condition. Make sure you have an EPC and gas safety certificate if needed.
It's essential you crunch the numbers when setting the rent. There are lots of factors involved in setting the perfect rent. But the figure you come up with must cover all your outgoings including:
Mortgage payments.
Letting agent fees.
Legal fees.
Landlord's insurance premiums.
Maintenance and repairs.
Install your tenant
The day your new tenant moves into your property is an exciting one. But before you hand over the keys there is more work to do.
Firstly you need to check your tenant's references. You also need to ensure they have the legal right to rent in the UK.
But assuming everything is above board and your tenant has paid their security deposit they can move in. Be sure to protect your tenant's deposit or you will be storing up problems for later. And don't forget to check them in and compile an inventory. Finally, you both need to sign the tenancy agreement.
Manage your property
The tenant moving in and the rent hitting your bank account is only the start of the story. You then need to manage the property. As well as your tenant. This is when you decide if you are going to be an absentee or hands-on landlord.
Looking after the demands of a tenant can be draining. You need to make sure the tenant pays the rent and looks after the property. You also need to resolve any problems the tenant may be having.
Added to that you have to keep on top of legislation and law changes and keep your legal compliances up to date. All of which can be time-consuming. Fortunately, you can delegate some or all of those tasks to your letting agent. They will be able to manage your property for you. You can learn about MakeUrMove's property management service here.
And that's it. More or less. So is becoming a private landlord easy? Compared to climbing Everest or winning an Olympic gold medal it is. But being a private landlord presents its own set of challenges and obstacles to overcome. In truth I don't think any private landlord would claim their chosen profession is 'easy.' But it can certainly be rewarding in many different ways.
Private landlords can find tenants fast by listing their property with MakeUrMove the original online letting agency.