Councils to be empowered to solve the housing crisis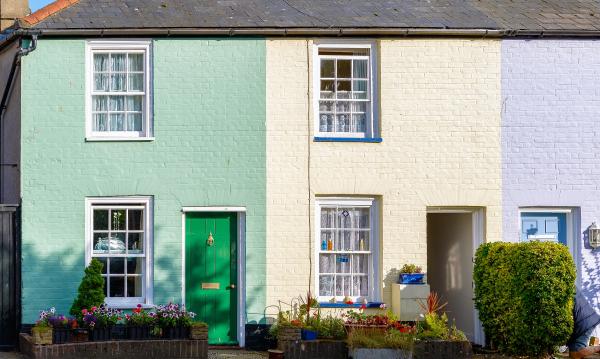 The Prime Minister Theresa May has heralded a new era in the housing market by announcing an end to the borrowing rules that have prevented local councils funding the development of new council properties.
At the Conservative Party national conference Theresa May said local authorities would no longer be capped on how much they can borrow against their Housing Revenue Account assets. This means they can now leverage current council homes to free up cash to build new council housing stock.


The announcement comes at a time when we're living through a market failure in housing, where prices are unaffordably high and demand is outstripping supply, and where many feel the whole system is out of kilter.
The announcement is a recognition that the supply of new homes is the reason for market failure in housing. Whilst the government has attempted to nudge property developers to create more houses, they continued to be thwarted. This decision acknowledges the role local councils can play in stimulating the housing market. In fact, in the last 50 years, the only time the nation has built more than 300,000 new homes a year was when council housing made up around 40% of that count. And now we need something like 2,000,000 new homes to rebalance the market.
Theresa May said: "There's a government cap on how much they can borrow against their Housing Revenue Account assets to fund new developments," she said.

"Solving the housing crisis is the biggest domestic policy challenge of our generation. It doesn't make sense to stop councils from playing their part in solving it.

"So today I can announce that we are scrapping that cap. We will help you get on the housing ladder and we will build the homes this country needs."

Unfortunately, there has been no information about when the cap will be lifted. There is a reason to be cautious, as the £2 billion social housing fund pledge that was announced last month will not be available until 2022 which is arguably too far away and won't benefit today's homemakers.
The housing crisis isn't as simple as a failure of the market, it's also a failure of national policy with a lack of investment in the infrastructure required to go with a national strategy and reform of the planning laws to back it up.
Housing Minister Kit Malthouse said: "Something has gone wrong when your kids have to wait for you to die before they can get on the property ladder" when speaking to Huffpost he said: "Everyone accepts that the housing market is not working for everybody and this is the product of decades of neglect. We are taking vigorous and assertive action to correct that."
Whilst this has to be a welcome intervention, there's still no clear joined up approach to tackle the housing crisis. The UK is experiencing market failure in housing and because of a rush to try to fix it, with ill thought through policy changes rather than a whole of market housing strategy, tenants are bearing, or are about to bear, the brunt of the impact.