DIY tips for private landlords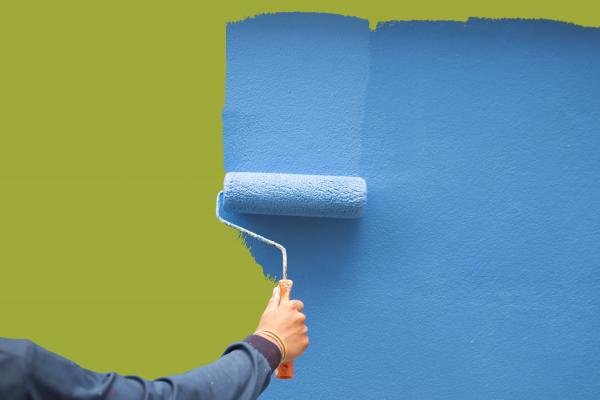 Repairs and maintenance can be a big expense for any landlord. Reducing those expenses can play a big part in keeping your head above water. Of course, not everyone is comfortable with a hammer and saw in hand. But there are plenty of tasks landlords with some degree of hand-eye coordination can confidently take on. And every repair or maintenance task you can do yourself is money saved.
So what can the average landlord turn their hand to? Here are our top DIY tips for private landlords. But first of all...
Know your limits
Let's put this one right at the top of the list. You need to know when to take a back seat and call in the professionals. Of course for electrical and gas work you must use qualified contractors. You have no choice there.
But equally, you should also use a professional for those jobs you don't feel comfortable doing or those you just don't have time for. Yes, there is an expense. But paying a professional straight away is better than trying to do the job yourself and making a mess of it. You'll still end up calling in the pros but it'll cost more for them to put right the mistakes you've already made.
If you can find a good handyman make sure you've got him on speed dial. He'll be invaluable to you.
Deep clean between tenants
It's amazing how a property benefits from a deep clean. And the best time to do this is at the end of a tenancy. Before the new tenant moves in clean the floors and carpets. Make sure the white goods, especially the oven, is given a good going over with elbow grease. Cleaning is heard work but the property will feel so fresh for the new tenant. Deep cleaning should be part of your regular routine.
Painting
If the property is beginning to look a little tired or a tenant has run amuck with gaudy paint decorating can quickly spruce the place up. Be careful to choose neutral colours and do take care when painting. Make sure you use plenty of splash sheets or your quick touch up job could become very expensive if you drop paint all over the new carpet. Speaking of which...
Throw out old carpeting
Whenever possible replace carpeting with laminate flooring or vinyl. Laminate flooring and vinyl are straightforward to lay so this is a job you can do yourself. But more importantly, these types of flooring are easy to maintain for the tenant and will last longer than a comparably priced carpet.
Kitchen cabinets
The kitchen is one of the most important rooms in any home. Fortunately for the private landlord, it's also one of the easiest to keep fresh. Painting cabinet doors is a quick win for you. But do take care.
Make sure you take the doors off the frame and rub them down with a grease remover before sanding. All the prep will pay off when you paint. And by repainting the cabinet doors you extend their life and save money on replacements.
As we mentioned earlier make sure you regularly clean any white goods in the kitchen. Pay particular attention to the oven. It may take a lot of elbow grease to get it clean. But if the oven looks in a particularly bad state it may be worth calling in a professional cleaner. They do an amazing job and aren't expensive. And the time it saves you will be worth the cost.
Gardening
If your rental property has a garden it makes sense to maintain it yourself. Yes, there are plenty of garden maintenance companies out there but apart from time gardening doesn't have to cost anything. Especially if you've replaced lawn areas with gravel. When you've finished sprucing up the garden leave your tools for the tenant. The more the tenant takes care of the garden the less you have to do at the end of the lease.
Find tenants fast by listing your property with MakeUrMove the original online letting agency.