How to become a private landlord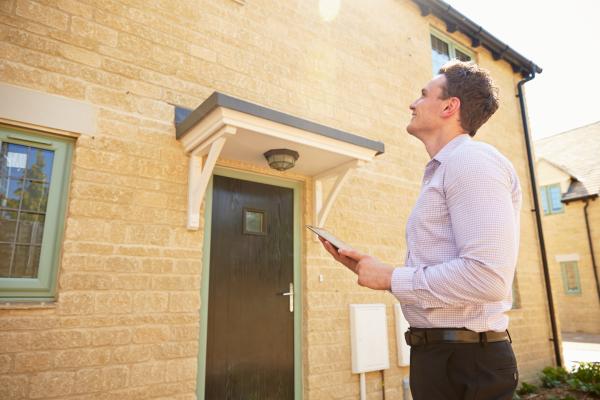 So you want to be a landlord? It seems a pretty easy business to get into. And you can make a living. Sometimes even a good one. But it isn't quite as easy as hanging a 'To Let' sign in the front garden and waiting for a tenant with pocketfuls of cash to come knocking on your door.
It's slightly more involved than that. There are obstacles to overcome and hoops aplenty to jump through. But don't let that put you off. Being a private landlord is a great career/ investment/retirement choice. But how do you get started?
Glad you asked. Here's our quick-fire guide on how to become a private landlord.
The property and your mortgage
We'll assume you already have a property. You either own it outright or you have a mortgage. If you own the property free and clear you're good to go. However, if you're paying a mortgage than you've encountered your first obstacle to becoming a private landlord.
The simple fact is that most, if not all, residential mortgages will not permit you to rent out the property. You will have to convert your loan into a buy to let mortgage. So, before you can think about marketing your property you must inform your lender.
Some lenders may give you a grace period but others will insist on you immediately transferring to a buy to let arrangement. You may be violating the terms of your mortgage if you don't notify your lender. Your property could be at risk. The lender could repossess it.
Similarly, if you're looking for a property to buy specifically as a rental you must arrange a buy to let mortgage. Unless you're paying in cash of course. You can't purchase a rental property on a residential mortgage for all the reasons we've gone into above.
By the way, if you're renting the property you plan to let out you will, of course, need the landlord's or owner's permission. But let's stick to the scenario of you owning the property yourself.
Insurance and compliances
You must have specialist landlord's insurance. Of course, you don't have to take out insurance. But why wouldn't you?
However, normal residential insurance is not suitable for landlords. And if you tried to make a claim on such a policy you wouldn't get very far. Take out specialist landlord's insurance and consider coverage including rent protection as well as buildings cover.
One of the banes of a landlord's life is the ever-increasing amount of legislation they have to comply with. But, it comes with the territory and before you can rent out the property you need to have some things in place.
Energy Performance Certificate
Your property must have an Energy Performance Certificate. The EPC measures the energy efficiency of the property. It must achieve a minimum rating of E before you can even market your property.
Gas Safety Certificate
Any gas appliances must be in good condition. They must be safe. And you have to prove it. You must have them checked by a qualified and approved Gas Safe engineer. The engineer will issue a Gas Safety Certificate.
Finally, contact your local council. In some parts of the country, local authorities licence private landlords. It's best to check the regulations in your area.
Preparing the property
Away from compliances, you must obviously ensure all electrical appliances and wiring are safe. You have a duty of care to your tenant. And that includes making sure electrical appliances are fit for use. You can arrange for an electrical engineer to inspect the appliances in your property.
Now you need to make sure the property is ready to receive its first tenant. Decorate in neutral colours and make sure everything is sparkling clean. Ensure all the white goods are installed and in good condition along with any furniture. Check there is no worn flooring. It's best to use hardwearing vinyl or laminate flooring if possible. Don't forget to tidy any outdoor areas.
Fix your rent
To be fair this was probably the first thing you did when you decided to become a landlord. This is only natural. But take another look at it now. Make sure your rent is suitable for the property you're offering, the tenant you're trying to attract and the location you're in. Don't undercharge but by the same token don't price yourself out of the market.
Finally, make sure the rent you charge is enough to cover your mortgage, other expenses and even make a profit. This is the name of the game after all.
Find a tenant
You're nearly ready to welcome your first tenant. You just have to find her first. Enlist the help of a reputable online letting agent. They'll advertise your property on their own website as well as on the most popular property portals. You can find a tenant within 12 days on average with MakeUrMove.
After the viewings, you'll have a short list of prospective tenants. Make sure you follow up on their references before deciding which tenant to offer the property to. Make sure you complete the right to rent checks. Not doing so will leave you open to severe financial penalties.
Don't forget the documentation
Make sure your tenancy agreement is thorough and clearly outlines the responsibilities of yourself and your tenant. Your letting agent can help you draw up your tenancy agreement. But don't stop there.
Prepare an inventory and make sure you check in the tenant at the start of the tenancy. You must also lodge their deposit with a deposit protection scheme within 30 days.
Decide how hands on you're going to be
Are you going to be involved in the day-to-day management of the property or will you take more of a back seat? It's entirely up to you. Many private landlords prefer the hands-off approach and take advantage of the property management services offered by their letting agent.
Be prepared to take the rough with the smooth
Being a private landlord can be very rewarding. But it won't always be plain sailing. Landlords who have been in the business for any length of time will have had their share of bad tenants, rent arrears and financial hiccups. But ride them out and you'll have a fulfilling and even lucrative business.
Private landlords can find tenants fast by listing their property with MakeUrMove the original online letting agency.