Advice for first time landlords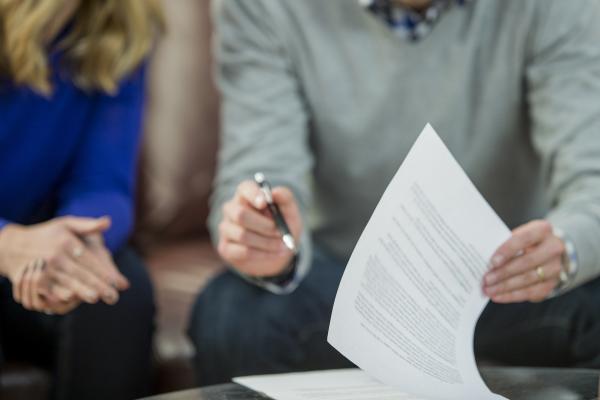 If you are a first-time landlord or about ready to take the plunge and buy your first rental property it is an exciting time. A nervous time as well. There are so many things to consider when you rent out your first property. To help a little here are our top tips and advice for first-time landlords.
Don't be in a rush to install your first tenant
As a first time landlord, you naturally enough want to have your first tenant in place as quickly as possible. After all, an empty property will not generate any income. And you have your new buy to let mortgage to pay.
But don't be in too much of a rush. Take enough time to ensure you find the right tenant. Remember no private landlord wants to find themselves with a nightmare tenant on their hands.
Choosing the wrong tenant can lead to stress, financial loss and a fight to regain possession of your property. But although you can never be 100% sure about a tenant you can reduce the chances of being stick with a wrong 'un.
Before signing the tenancy agreement do your due diligence on the tenant. Make sure you or your letting agent do a credit check. Follow up on references and always ask for a landlord's reference. Satisfy yourself the tenant is able to make their rent payments by insisting on looking at their bank statements and a reference from an employer is always valuable.
Taking the time to check the references and character of your tenant will more than pay off in the long run.
Make sure you are fully compliant
There are always stories about rogue landlords. Many are exaggerated and the issue is nowhere near as widespread as the tabloids would have you believe. But, the handful of rogue landlords out there have created an environment where there is more legislation than ever for the new landlord to get their head around. And tenants are far more aware of their rights.
To avoid issues as a first-time landlord you must ensure:
Make an inventory
This is so important. An inventory can be worth its weight in gold to a landlord. In these days of deposit protection schemes, you have to prove your case if a tenant disputes you withholding their deposit for damages. An inventory is a vital piece of evidence.
You can commission a professional to create an inventory for you but if you are doing your own remember:
Compile the inventory before the beginning of the tenancy.
Make sure your tenant signs and dates the inventory as being an accurate record of the property's condition.
The inventory must contain plenty of photos as well as written statements.
Take photos of everything. The walls, the carpets and any furniture.
Don't forget to record the condition of white goods. Take photos of the inside of the oven, fridge and freezer.
Don't forget the outside of the property. Take photos of the garden, the fencing and driveways.
At the end of the tenancy, you can compare the condition of the property to your inventory. If you decide to withhold part or all of the tenant's deposit the inventory will make it much more difficult for a tenant to win any dispute process.
Don't forget your landlord insurance
A common mistake made by many first time landlords is with not taking out adequate insurance. Specialist landlord insurance is highly recommended. It isn't compulsory but at the same time, first-time landlords should realise that normal household insurance is not suitable for rental properties. In fact, if you try to claim on a normal policy the insurance company will refuse to pay out.
To protect yourself and your property you need landlord insurance. Depending on the policy it can cover:
Structural damage to the property.
The furniture and white goods in the house.
The boiler and other appliances.
Non-payment of rent.
Accident liability.
You can tailor the policy to suit your business. But you should note that the policy will not cover the personal possessions of the tenant. The tenant will need to take out their own insurance to cover this.
But you should note that the policy will not cover the personal possessions of the tenant. The tenant will need to take out their own insurance to cover this. It may also be worth checking out different insurance providers in order to get the best cover. The various price comparison websites offer pages to compare landlord insurance, so take a look at Compare the Market, Go Compare or Confused.com.
A final point is most buy to let mortgages will insist on landlord insurance. You could break the terms of your mortgage if you are not correctly insured.
Build a relationship with your tenant
I don't mean invite yourself round for tea. But do be a good landlord.
Ensure you respond quickly to any issues the tenant may have. Return phone calls or text messages promptly and if you have to schedule repairs or need access to the property give the tenant plenty of notice. If a repair is going to take some time keep the tenant informed. And always be polite and understanding when dealing with your tenant.
Keeping a tenant happy doesn't require much effort. But a happy tenant is more likely to respect your property and pay their rent on time. Building a relationship is another way to avoid those tenants from hell.
To find your ideal tenant list your property with MakeUrMove.