Tips for understanding property market lingo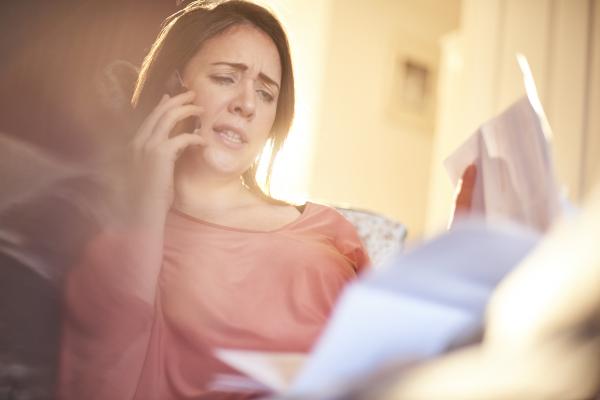 The private rental sector has a language all of its own. Sometimes you'll come across terms in an article or on a web page which may not make much sense. In this brief guide we've put together some key phrases private landlords should be aware of:
Annual percentage rate
Includes the interest and any charges you will pay on a mortgage.
Arrears
This refers to a tenant's rent arrears. Not something any private landlord wants.
Assured Shorthold Tenancy
The most common type of tenancy offered by private landlords.
Break Clause
Sometimes included in the tenancy agreement. A break clause allows either the landlord or tenant to end the tenancy at a specific point during a fixed term.
Buy to let
The process of buying a property with the intention of letting it out to tenants.
Buy to let mortgage
Specialist finance for a private landlord looking for a buy to let property. If you're planning to let a property you already have a residential mortgage on you must contact your lender. They will switch you to a buy to let mortgage. This may result in higher premiums.
Check in
The landlord or their representative will hand over the keys to the tenant before the start of the tenancy. They will also compile a report which includes meter readings. Alarms will also be tested. Combine the check-in report with an inventory.
Check out
The process followed at the end of the tenancy to return the property to the landlord. Part of the process will be to compare the original inventory to the current condition of the property. This helps in the event of a deposit dispute with the tenant.
Deposit dispute
When a tenant disagrees with deductions the landlord wishes to make from the deposit. If an agreement can't be reached the dispute must be settled by arbitration.
Deposit protection scheme
You must protect your tenant's deposit in a government approved scheme. Failure to do so will mean you're liable to pay your tenant compensation. And you may not be able to evict them with a Section 21 notice.
Duty of care
As a private landlord, you have a duty of care to your tenant. This means you must ensure the property and any appliances within it are safe to use and in good condition.
Energy Performance Certificate
Your rental property must have an Energy Performance Certificate. The certificate rates the properties energy performance and is valid for ten years. Your property must achieve a minimum rating of E. You should give your tenant a copy of the certificate. You must have an EPC before you can let the property.
Fixed term
The length of a tenancy. Usually 6-12 months.
Gas safety certificate
If your property has gas appliances you must have an annual Gas Safety Certificate. A qualified Gas Safety engineer must inspect the appliances and declare them safe to use.
Holding deposit
A sum of money paid to a landlord by a tenant to 'reserve' a property. There's no need to protect this kind of deposit.
Inventory
A report compiled by the landlord or an independent clerk which records the condition of a property before a tenancy begins.
Landlord's insurance
As a private landlord, it makes sense to have insurance. But you should be aware normal residential insurance isn't valid for landlords. You must have specialist insurance. You can find policies to cover the building, your contents and rent protection.
Letting agent
A company which will advertise your property and find you a tenant. A reputable letting agent will also provide a range of other services such as rent collection, viewings and property management.
Listing a property
Marketing a property on a website usually with a letting agent.
Periodic tenancy
When a fixed term tenancy ends and is allowed to roll over. Periodic tenancies usually last for a month before automatically renewing.
Private landlord
An individual who rents a property to private tenants.
Property management service
Not all landlords want to be completely hands on. Some letting agents provide a management service in which they collect the rent, carry out inspections and handle maintenance management.
Property portal
Popular websites for advertising properties. The biggest are Rightmove and Zoopla. These websites only accept listings from approved letting agents. Landlords can't list their own property on these portals.
Referencing
A landlord should ask a tenant to provide references before offering them the property. Referencing should include credit checks, as well as employers and previous landlord references.
Right to rent
You must by law ensure your tenant has the right to rent a property in the UK. Failing to check can lead to severe penalties.
Section 21
The most common way to start the eviction process. Often served two months before the end of a tenancy.
Section 8
Used to evict a tenant who has broken the tenancy agreement. Rent arrears, damage and anti-social behaviour can lead to a Section 8 notice.
Security deposit
A sum of money paid by the tenant before the tenancy begins as security against damages and rent arrears. The landlord must lodge the money in a deposit protection scheme.
Stamp duty
Private landlords have to pay stamp duty if they buy a property to rent out. Unlike residential buyers, landlords have to pay duty even if the property costs below £125,000. Since April 2016, landlords have paid an extra 3% stamp duty across the board.
Tenancy agreement
One of the most important documents you'll write. It's the contract between yourself and your tenant. It outlines the responsibilities of each of you. It's essentially saying to the tenant they can live in your property as long as they follow the rules and pay the rent. Don't worry if you don't know what to put into your tenancy agreement your letting agent can draft the document for you.
Yield (gross)
The yield is a way to measure the likely return on your investment if you buy a property to let. Yield is calculated by noting the rental income over a year as a percentage of the cost. A simplified example would be a yearly rental income of £10,000 on a property which cost £100,000. This would return a gross yield of 10%.
Yield (net)
Calculated as above but expenses and fees are taken from the figure to find the net yield of a property. In our example, if you had yearly expenses of £5,000 that would reduce the net yield to 5%.
Private landlords can find tenants fast by listing their property with MakeUrMove the original online letting agency.