What is the process for renting out my property?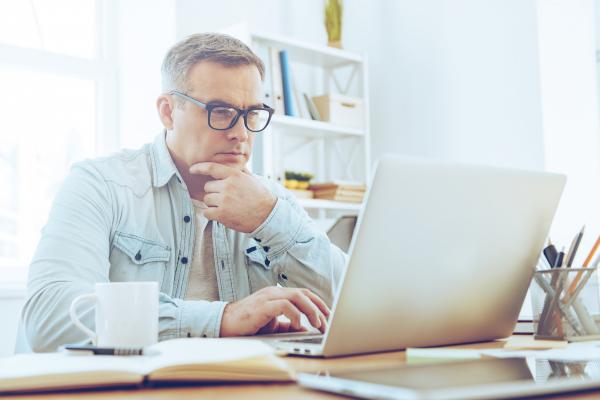 You've decided to become a private landlord. You have a property you're ready to rent out. Now you need to take the next steps to install a tenant. Fortunately, the process of renting out your property is a fairly clear one. That's not to say it's easy but you do have a well-marked path to follow. In this article we'll take a brief look at how you can rent out your property and begin collecting rent from your first tenant.
Step 1 - Find a reputable letting agent
This is by no means compulsory. You can do everything yourself. But you'll see as we go on a good letting agent can make all the difference to the success of your business. But it's important you choose the best letting agent for you. Carefully check the agent's credentials. Ensure they are members of trade associations and that they will list your property on all the major websites. We'll discuss the importance of this later.
But as a guide to how effective a letting agent can be, properties listed with MakeUrMove take an average of only 12 days to let. It's doubtful you could match that with an advert in the local paper and a 'to let' sign in the garden.
Step 2 - Make sure the property is ready to let
There're a few things you need to do before you market your property:
Make sure you have a valid EPC.
Ensure the Gas Safety Certificate is up to date.
Is the property clean and ready for a tenant?
Are all appliances and furniture fit for purpose?
Take out landlord's insurance.
For more details see this article.
Step 3 - Prepare your tenancy agreement
Prepare your tenancy agreement now. Your letting agent can help with this document. As a private landlord it's highly likely an assured shorthold tenancy is the best for you. This type of tenancy means you'll be able to take back your property after six months if you wish. You can read more about assured shorthold tenancies here.
Step 4 - Market your property
You're almost ready to welcome your first tenant. You just have to find her first. To give yourself the best chance of finding a tenant list your property with an online letting agent like MakeUrMove. Not only will the agent list your property on their own website they will also list it on the big property portals including Rightmove, Zoopla and Prime Location.
Something to bear in mind is that you can't list the property on these websites yourself. Only approved letting agents can do this for you.
Step 5 - Hold viewings and screen tenants
This is something your letting agent can do for you. But if you decide to hold your own viewings make sure you emphasise the good points of the property. There is a high demand for privately rented accommodation but you still have to work hard to attract the best tenants. The viewing will also allow you to get a feel for the tenants and who you should offer the tenancy to.
Once you have a tenant or tenants in mind ask for references. Make sure you follow them up. Once you're satisfied you've found the right tenant it's time to sign the tenancy agreement. But, before you do, make sure your tenant has the right to rent in the UK.
Step 6 - Take an inventory and check in your tenant
Now you're ready to hand over the property to your new tenant. Before you do so make sure you take an inventory. This is an essential document. It records the condition of the property before the start of the tenancy. You'll need this report as evidence should there be any disputes over deposit deductions. Make sure both yourself and your tenant sign and date the inventory.
Finally, you or your letting agent should check the tenant in. This is when you formally hand over the keys. You should also compile a check in report which records things such as meter readings.
Step 7 - Protect your tenant's deposit
This is so important. You must protect your tenant's deposit in an approved government scheme within 30 days of receiving it. You must also provide your tenant with documentation about the scheme you use. If you don't do this you're leaving yourself open to financial penalties. It could cost you thousands of pounds.
You can learn more about the deposit protection scheme here.
Step 8 - Sit back and relax
Not really. Sorry, even though the tenant has moved in you still need to manage your property. Amongst other things you need to:
Respond to any issues your tenant may be having.
Schedule maintenance and repairs.
Collect the rent.
Keep on top of legal compliances.
Looking after your property (and your tenant) can take a lot of your time. Some private landlords enjoy this day to day involvement. Others prefer a more hands-off approach. If you'd like to step away a little MakeUrMove offer a full property management service.
Private landlords can find tenants fast by listing their property with MakeUrMove the original online letting agency.