When is it best to promote student properties?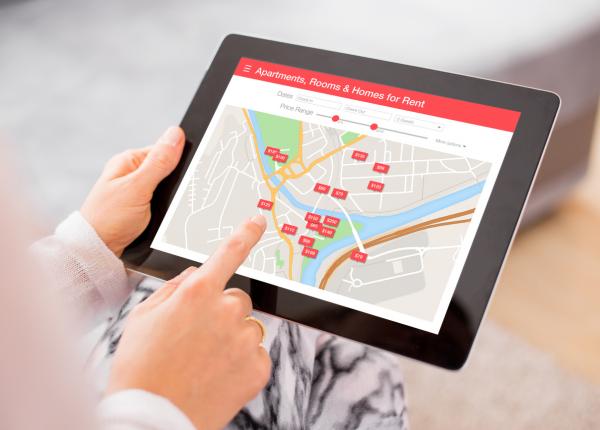 Students may only be at university from September to July but being a student landlord is an all year-round occupation. There is always something for busy landlords to be doing to their properties. It may be cleaning after a tenancy has ended or preparing the property for the next group of tenants. But one thing every private landlord must do is to ensure there are tenants to fill the property. And to do that the student landlord needs to be promoting their rental in the right places at the right times.
Peak periods
There are two peak periods when students are looking for a property for the next academic year. The first is January to March but especially the weeks following the turn of the year. Students who spent the first year of their course in halls will be looking for accommodation in the private sector. They will begin their search once the Christmas break is over.
However, the less well-organised or those who only secure a last-minute place at university will start looking in July or even August. If your property hasn't let by the spring another push in the summer should catch the second wave of student house hunters.
Getting maximum exposure for your student property
In a typical university town there are always plenty of students looking for accommodation. But that doesn't mean you'll automatically find tenants. Competition amongst private landlords is fierce. You need an effective marketing campaign to attract tenants to your property.
To do that you need to put your property details in front of your prospective tenants. You need to advertise where students are searching for their next home. And that means online.
The days of marketing with a small classified ad in the local paper and a card in the post office window are long gone. Or at least they are for landlords who want to let their properties quickly.
Students looking for accommodation will crank up their laptop or look on their smartphone. One of the first places they will go to is Rightmove. Very popular with students Rightmove is the ideal platform on which to advertise your student let.
If your property isn't on Rightmove or the other big sites like Zoopla you'll miss out on thousands of searches. Students from all round the country use the major property portals and if you're not on them you're missing a trick.
However, you should be aware that private landlords can't advertise their own properties on Rightmove. You need an authorised letting agent to list it for you. It is also good practice to check the credentials of any agent you use, do they hold client money protection, are they members of a property redress scheme and do they belong to any professional bodies? You can be assured that MakeUrMove are proud members of Arla, Propertymark, the RLA, the Property Ombudsman and Safe Agent and hold client money protection
Making sure your student property is let quickly
Choosing the right letting agent will get great results. Make sure you choose an agent who can advertise your property on Rightmove and Zoopla. It gives you an advantage over other private landlords. Check that your agent has the right processes in place to deal with all the leads, we never miss an enquiry here at MakeUrMove and our technology makes sure that they are presented with any similar properties straight away. Our average time to let agreed is just 12 days.
You can also increase your chances of letting your student property quickly by making sure you mention all the positives in your listing. Include location, public transport links and make sure you emphasise the properties best features. Free Wi-Fi, en-suite rooms, large communal areas etc. For more advice on what students look for in a rental check out our blog post
By promoting your rental where students are looking and by showcasing its amenities, you'll let your property in no time.
Do you have a student portfolio? Are you looking for a trusted partner to work with for the 2019 acedimic year? Contact our letting specialists to discuss your requirements and begin listing with MakeUrMove, the home of good landlords.