Tips on getting your student property ready to let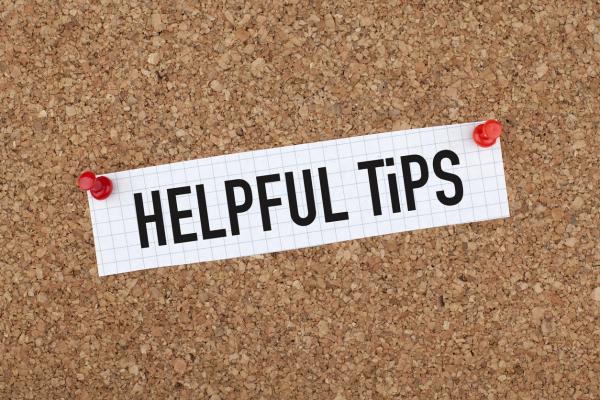 Student landlords should already be planning for the next academic year. Here's our top ten tips for getting your student property ready for a new intake of tenants.
Get your timing right
You should start preparing your student let as Christmas approaches. The academic year runs from September of one year to the following year's July. Students recognise that the best property is snapped up early and often begin their search between November and January. It's important to be ready for this time period.
Make sure the Wi-Fi is working
Broadband is one of the things every student will expect in their rental. If you don't provide Wi-Fi, you're missing a trick. Free broadband will help your property let quickly. Speaking of which...
Market your property
Key months for marketing is November and January with most student let agreements being completed by March. You need to have your marketing sorted for the start of this busy period. Write your ad and take your photos now. Consider adding a floorplan so your potential tenants can see exactly what they'll be getting for their rent.
Finally, make sure your letting agent is able to list your student property on Rightmove and the other large property portals. These websites are where students will start their search. Your property needs to be on them. But remember you can't list your property yourself on either Rightmove or Zoopla. Only approved letting agents can do this for you.
Time to decorate?
It's likely your student rental will need freshening up regularly. When redecorating our usual advice is to use light neutral colours. However, darker colours are more practical for student lets. Paint the walls rather than papering them. Painted walls are easier to maintain and freshen up. Use greys, beige or even brown colours. They will hide the inevitable wear and tear along with fingerprints and stains.
Check the floor coverings. If you have to renew make sure you choose hardwearing vinyl for the bathroom and kitchen areas. This is so much easier for your tenants to keep clean. Vinyl is also easier and cheaper for you to replace when necessary. Checkout the condition of any carpeted areas. Replace worn carpet with commercial grade cord which will last for years.
Make sure each room is up to spec
Despite rumours to the contrary most students do plenty of work while they are at university. Make each room in your HMO suitable for a student by including a desk. A work area and plenty of storage is always high on any student's wish list when they're looking for accommodation.
Communal area
Give the communal area a refresh. Make sure the furniture is in good condition and replace anything past its sell by date. You may find you have a high turnover of sofas and chairs. Check the TV if you've installed one and don't forget your electrical safety certificate. You should also make sure the EPC is still valid. If applicable renew the gas safety certificate.
Vacuum cleaner
It's highly unlikely any of your student tenants will bring a vacuum cleaner with them. Even though it's their responsibility to keep the property clean and tidy you should try to help them out. At the start of the tenancy supply a vacuum cleaner together with a small box of household cleaning products.
You should do everything you can to make cleaning easier for your tenants. It's in your best interests after all. You could even put a suggested cleaning routine on the fridge door.
Security
Opportunistic burglaries can often plague areas of student housing. Ensure your property has adequate protection including additional door and window locks. An alarm system is desirable and will be a big selling point when you're looking for tenants. Don't forget to check the fire alarms are working correctly.
Don't forget the garden
If your property has a garden make sure it's easy to maintain. The less lawn and flower beds the better. The old non-gardeners' advice to 'pour concrete over everything' may be a little extreme but it makes the garden easy to look after. But if the garden does have grassed areas leave a lawnmower and other tools for your tenants to use. Though it may be more effective to schedule a monthly tidy up by yourself or your handyman.
Make sure your insurance is up to date
Young people living on their own for the first time. A group of young adults holding parties and the inevitable student high jinks. What could possibly go wrong?
Make sure your landlord's insurance is up to date. A comprehensive insurance policy provides much-needed peace of mind for every student landlord.
Private landlords can find tenants fast by listing their property with MakeUrMove, the home of good landlords.