New landlords - don't make these mistakes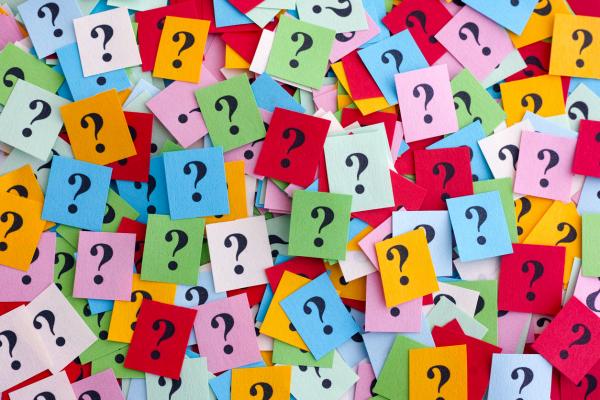 Contrary to the opinions of some tenants' private landlords are human. And like anyone else they make mistakes. This is only natural. But if you're a new landlord or about to take the plunge there are some errors which are easier to make than others. In this article we'll take a look at the five most common mistakes new landlords make. And how to avoid them.
1 - Not protecting your tenant's deposit
New landlords may not be aware they must protect their tenant's deposit. But this has been the case since 2007. Even so many are still unaware of deposit protection. And this can be a very expensive mistake. But what does protecting a deposit entail?
When your tenant pays their deposit, you have 30 days to protect it in an approved government scheme. In effect the scheme holds the deposit until the tenancy ends.
However, very often at the end of a tenancy the landlord will want to deduct something from the deposit to recover costs for damages or unpaid rent. If the tenant disputes these deductions the deposit protection scheme can adjudicate on the dispute. The decision of the adjudicator is binding. This process saves the landlord and tenant having to go to court.
Why you must protect your tenant's deposit
The consequences of not protecting your tenant's deposit can be severe. Your tenant can claim compensation which will be a minimum of the deposit amount and a maximum of three times that amount. In addition, you may not be able to evict your tenant under Section 21.
2 - Not doing right to rent checks
It's the unfortunate lot of the private landlord to have to wade through a lot of red tape. But you mustn't ignore right to rent checks.
Right to rent is more or less a check on your tenant's immigration status. Your tenant has to prove to you they have the right to rent a property in the United Kingdom.
You may think in many cases this isn't necessary. But you must check every tenant. There are severe penalties for not doing so. You can learn more about the right to rent here.
3 - Not telling the bank you're a private landlord
This may seem an odd one. But if your rental property has a residential mortgage attached to it you must inform your lender, you'll be letting it out. This is because most, if not all, residential mortgages forbid the borrower to let the property.
There will be issues if you don't inform your lender. You could be violating the terms of your mortgage. This could lead to repossession.
This doesn't mean you can't let out the property. But your lender will probably switch you to a buy to let mortgage. This may involve a fee and higher monthly instalments.
4 - Not being insured
This is a mistake made by many private landlords. Sometimes it's not just having no insurance it's having the wrong type of insurance.
You should be aware a normal residential policy isn't valid for rental properties. You must have specialist landlord's insurance. Your policy should include buildings insurance to the value of rebuilding the property if destroyed. But you can also add other provisions including rent protection.
Don't be tempted not to upgrade any existing residential insurance you have on the property. Insurance companies will reject landlord's claims made on a household policy. Make sure you are properly insured. Remember landlord's insurance is a business expense so is tax deductable. So, it's not all bad news.
5 - Not choosing the right letting agent
It's vital you find a reputable letting agent. One who will help you find a tenant as well as providing all the expertise and services you need to successfully manage your property. You may think a letting agent simply advertises your property. They do that of course but the best agents do so much more.
Amongst other things a letting agent will:
Market your property.
Find a tenant.
Check your tenant's references.
Schedule and conduct viewings.
Arrange EPC, Gas and Electrical safety certificates.
Check your tenant in and out.
Prepare an inventory.
One of the major benefits of finding the right letting agent is the speed you will be able to rent out your property. Properties listed with MakeUrMove take an average of only 12 days to let.
Your letting agent can also manage your property for you. This means you can choose to be fully involved with your tenant or take a more hands-off approach.
Private landlords can find tenants fast by listing their property with MakeUrMove the original online letting agency.