Why you should encourage long-term tenants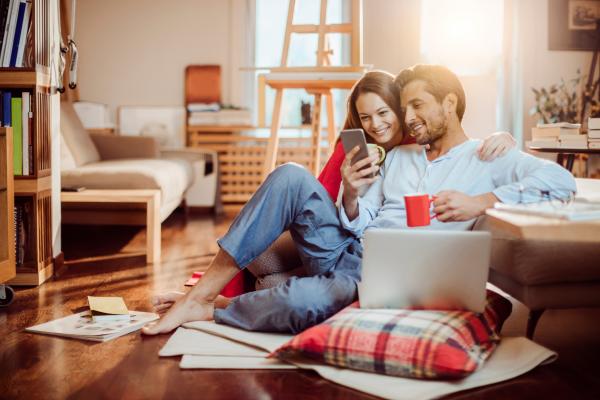 An empty property is a private landlord's enemy. Void periods disrupt cash flow and can make the difference between a profit and a deficit over the year. This is why all landlords will go out of their way to minimise the time their property stands empty. But it can happen anyway.
Changeovers between tenancies can drag on or if a tenant leaves unexpectedly it can take time to find the next tenant. But the easiest way to avoid your property standing empty is to encourage long-term tenants. This is a view shared by many private landlords. In 2016 Shelter conducted research which found over 30% of landlords would prefer their tenancies to last for three to five years.
And renters themselves would prefer longer term tenancies. According to Shelter 90% of tenants would welcome the security of a long-term agreement. Only 3% said long-term tenancies weren't important.
Clearly renters want a long-term agreement. They obviously benefit from such an arrangement. But long-term tenancies also help private landlords too.
The benefits of long-term tenants
We've already mentioned void periods. A long-term tenant makes them a thing of the past. Of course, tenants on a six or twelve month assured shorthold tenancy could still stay on when the arrangement rolls over to a periodic tenancy. But tenants will naturally start to look around for a new residence as their agreement draws to a close. Figures reflect this. Over a period of five years 29% of tenants moved three or more times. But a long-term tenant brings stability and ensures the property has 100% occupancy.
Positive cash flow
With a long-term tenant you have the added security of knowing the rent will arrive every month. No more cash flow worries. This is especially important if your property is on a buy to let mortgage. But there are also other financial benefits to avoiding tenant churn.
Finding tenants can be expensive. It can also take time. But having a long-term tenant in place will save all that time, money and effort.
The tenant becomes a stakeholder in the property
A tenant who stays in a property long-term is putting down roots. They're making a home. It's only natural they will have a more vested interest in maintaining that home to a high standard than a tenant who knows they'll be moving on in six months.
A long-term tenant will take extra care of their home. This will save you money on wear and tear. And they certainly won't be causing any damage. They are more likely to pay their rent on time and are more motivated to keep their payments up to date than are short-term tenants.
No need to look for new tenants
Another big plus for many private landlords is not having to worry about finding a tenant. We've already touched on the financial and time savings. But it also means no matter how the local rental market is performing you have a guaranteed income from your long-term tenant. And if you've struggled to let the property in the past a long-term tenancy removes the worry of not being able to find another renter.
A better relationship with your tenant
Don't underestimate the value of a good relationship with your tenant. Mutual trust and respect mean any issues can be quickly and amicably resolved. And that a good relationship means the tenant is more likely to respect the property and pay the rent on time. But both landlord and tenant benefit from the security of knowing they can trust the other party.
All in all, the benefits to a private landlord of encouraging long-term tenants are plain to see.
Private landlords can find tenants fast by listing their property with MakeUrMove the original online letting agency.