Promoting your property to students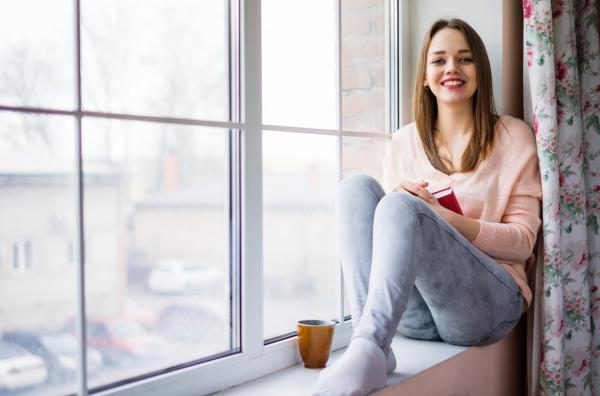 January to March is a hectic time for private landlords. This is when many students will be looking for accommodation for the forthcoming academic year. And once the Christmas break is over that search will move into overdrive. Especially during the first few weeks of the New Year. If you're a student landlord you must take advantage of this peak period. With so many prospective tenants looking for a place to rent it's the ideal time to promote your property. And to find tenants for the full year.
How to promote your rental
Even though there is always a huge demand for student accommodation you still have to be proactive in marketing your property. You can't just sit back and expect tenants to find you. But you need to market your rental where most of your prospective tenants will be looking. And that's online.
Making the Rightmove
The vast majority of students will begin their search on the internet. They will either go to Google or, more likely, to one of the big property websites. And the biggest of the lot is Rightmove. Having your property on Rightmove is the best possible way of promoting it to student tenants.
The private rental sector is booming. And students always need accommodation. But competition among landlords is fierce. To attract the biggest pool of potential tenants you need to be a step in front of other local landlords. You need an edge. And Rightmove will give you that.
Tens of thousands of people use the site every day. And in January many of those are students looking for new digs. You need to have your rental in front of these people. Listing your property on Rightmove is a must. However, you can't do this yourself.
Listing your property on Rightmove
As a private landlord you can't list your own student property on Rightmove. The website only showcases properties submitted by approved letting agents. This is why you need to partner with reputable letting agents who are able to place your property on sites such as Rightmove and Zoopla.
Other ways to promote your property to students
Of course, you shouldn't put all your eggs in one basket. To attract the maximum number of enquiries you do need to promote your property in other places. Again, your letting agent will be invaluable here. For example, as part of your listing package with MakeUrMove we will not only list your rental on Rightmove we will also list it on our own high-traffic website. And we'll also promote it to our large database of existing tenants too.
In addition, your local university or student's union are likely to have a list of recommended landlords. They will supply this list to new and returning students. Being an approved landlord with the university is an excellent way of promoting your property.
By marketing your property as widely as possible you'll have more chance of attracting enquiries. Ad of having a larger pool of potential tenants to choose from.
Giving yourself the best possible chance
Although effective marketing is essential you still need to ensure your property is suitable for students. It needs to meet all the criteria the typical student is looking for. These include:
Location.The property should be within walking distance of the university. If it's a little further away excellent public transport links are essential. The vast majority of students won't have their own transport.
Value. The days of students being happy to accept below par accommodation simply because it's cheap are well gone. But students will still look for value. But value means offering them the facilities they want at an affordable price. They will look beyond price if the value is there. In other words, a student may pay slightly more for better amenities.
Broadband. This is a must have. A good broadband connection included in the rent is a massive draw for students. It's necessary for their work and their social life. If you don't provide a broadband package your property will be at the bottom of most students' lists.
Well-appointed room. Students need a work area and plenty of storage. The better the layout of the room and the quality of the furnishings the more attractive your property will be to students. An en-suite will also tick so many boxes.
Communal area. Students are a gregarious bunch. Providing a well-appointed communal area will score plenty of brownie points. Especially with groups of friends who are looking for shared accommodation. A sofa, chairs and a big screen TV are the must haves for a communal area.
Do you have a student portfolio? Are you looking for a trusted partner to work with for the 2019 academic year? Contact our letting specialists to discuss your requirements and begin listing with MakeUrMove, the online letting platform bringing landlords and tenants together.