Industry Interview: Peter Littlewood of iHowz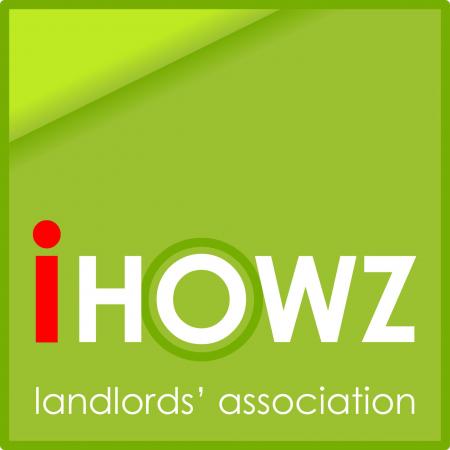 Welcome along to the next in our interview series where we capture insights from notable property people.
Today, our spotlight is turned on Peter Littlewood, of landlord association iHowz (formerly known as the Southern Landlords Association).
Tell us about the history of iHowz
iHowz has been established for many years, starting in 1974 as a loose affiliation of landlords in the Brighton area, formed to represent landlords' views to the local Council.
Over the years it grew and formed different types of landlords' associations, before finally emerging as a trade association representing the whole Private Rented Sector (PRS); landlords and ten-ants alike.
We believe it necessary for iHowz to represent both views because we passionately believe that if the PRS is managed correctly and legally it is to the mutual benefit of both landlords and tenants. Tenants enjoying a property they want to call home, and landlords enjoying a business paying them an income and hopefully a pension.
The PRS has grown dramatically over the past few years - changing from one that anyone could buy into making almost an instant profit; to one that has rightly becoming a professional industry. The professionalism is being forced on the industry by more and more legislation, some of which is necessary, some is superfluous brought about political posturing.
How important is research and due diligence when engaging with any part of the property sector such as assessing a property deal, referencing a tenant, checking out a mentor, re-searching a prospective commercial partner?
It is vital for anyone starting out in the Buy to Let industry now that they fully understand the mechanism of letting; their legal liabilities; and their financial models. Gone are the days where ignorance didn't matter – it is vital a modern entrant has their eyes wide open.
This knowledge starts when someone is thinking of becoming a landlord; through to commencing; finding a tenant; to running the tenancy. And is especially important if things go wrong and the tenancy has to be brought to an end.
Do you think for those starting out, that BTL is still viable in 2019?
As long as someone recognises this situation and takes the appropriate action at the appropriate time they are far more likely to succeed. The chance of succeeding without the proper knowledge is very much stacked against the modern 'newbie'.
What is your top piece of advice to anyone starting out in property investment today?
1. Accreditation training from the outset. We strongly believe that it should be mandatory for all landlords to be trained before they start trading. In fact, we would go further and say that no-one should be able to start letting unless they are accredited, it should be a legal requirement. If a landlord doesn't want to be trained, etc., they should use some kind of manager. There is no problem with an investor not being trained – although they would be well advised to research the type of property to invest in.
2. And that would be the second thing – research which area to invest, and manage in. We are frequently asked what type of let is best. The answer is simple; what are you comfort-able with? Some people love the predictability/rigidity of letting to students – others hate it. Whatever type of let you want to do it is vital to research the appropriate area; type of property; anticipated yields etc.
3. If self-managing, keep on top of the situation. Landlords are in the business of maintaining the relationship between the landlord and the tenant(s). Mostly done by keeping an appropriate level of communication. So often we get problems on our help line because the landlord has taken 'their eye off the ball' and consequently typically a large debt has built up (as an example).
4. Above all, do things correctly, especially if you have to evict. Else the courts will throw your case out wasting time and money.
5. Keep up to date with information.
How important do you think it is to work with a letting agent and how can landlords find their way to reputable ones?
It is certainly not necessary for a landlord to work with an agent; but it is vital to use a good one if they decide to.
A recommendation from other (similar) landlords is good. But it is critical that the agent is: -
a member of a Property Redress Scheme (a legal requirement);
has some kind of Client Money Protection. Not currently a legal requirement, but probably will be in the not too distant future.
It is also highly desirable that they belong to some kind of registration body, such as ARLA, or similar.
We always recommend Landlords consider the help of an agent, even if they are proposing to do full management themselves. This allows the landlord to get appropriate cover for their tenancies during holiday periods for the landlord, or if they are ill.
Personally, I think the most important bit of paper in letting is the contract between the landlord and an agent. The agreement between the landlord/agent and the tenant (the AST) is pretty much understood in law. There is no such understanding for the contract with an agent. Again, we get questions on our help line as to what the agent should be doing, and the answer is always 'they should be doing what is says on the contract'.
What do you see as the biggest threat facing landlords?
Many think the biggest threat is the threat of increasing legislation. Personally, I think it is the threat of landlords not knowing what they are doing and failing to act professionally.
If this continues the Government will legislate us into a corner, pretty much as they did with the Financial Industry a decade ago. For the same reason, the industry wouldn't self-regulate, so the Government did it.
What do you see as the biggest opportunity for landlords?
To become more professional than their opposition; get their model and pricing structure correct.
Do you have any predictions for the property sector in 2019?
Absolutely not.
We've got the uncertainty of Brexit; poor central Governance; and the constant threat of substantial political change.
If a left wing Labour Government gets in control they are threatening rent controls and more legislation. The last time this happened was in the 70's and landlords left in droves.
Even more reason to be professional, and to not get overstretched financially and managerially.
______________________________
Thank you very much to Peter for such comprehensive insights.
Catch up on our previous industry interviews: