What You Need To Know About The New Electrical Safety Checks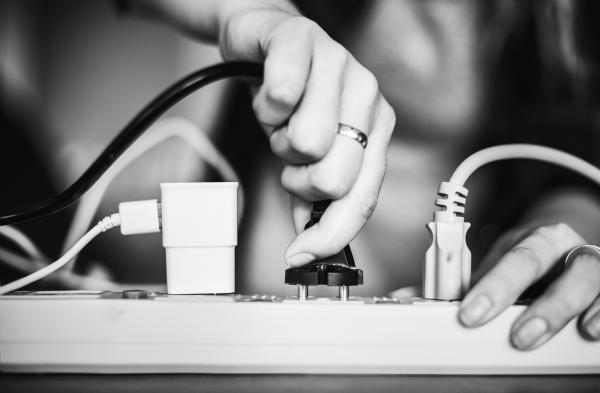 In our blog last week, we discussed how the government is planning to reform the rental sector. The government has since announced new legislation which includes landlords facing mandatory electrical safety checks.
How it came about
The size of the private rented sector has almost doubled in the last 10 years, with the sector accounting for around 4.7 million households.
The government has recently placed a greater focus on ensuring that everyone has a safe and secure home. This came about as a result of research indicating that tenants in private rental properties are more likely to face electrical shocks and fires caused by electrical faults than those in social housing.
The government first announced in July 2018 that it would be changing electrical installation checks to be mandatory every five years. This followed a three month consultation on the Electrical Safety Standards Working Group's recommendations.
While the government hasn't given a date for when the new legislation comes into the effect, they have confirmed the new rules will be introduced in a phased approach to give landlords chance to become familiar with the changes.
What are the changes?
Under the new rules, landlords will be responsible for ensuring that electrical safety checks are undertaken every five years, and carried out by someone who is qualified for the inspections.
The government is still discussing setting up a PRS electrical testing competent person scheme to ensure that only established and trained experts can undertake the inspections.
The specific sanctions for landlords who don't stick to the five-year mandatory checks are still being debated, but landlords who break the rules could face financial penalties.
Guidance for landlords
One of our concerns around the changes to electrical safety is that landlords need to be able to clearly understand what their specific responsibilities are. For example, with the current legislation, it isn't clear that a landlord doesn't need an electrician to undertake annual inspections of appliances or that landlord's have an obligation to check their tenant's safety throughout their entire tenancy, rather than just at the start.
The government has stated that guidance around the new electrical checks will be included in its 'How to Let' guide, aimed at landlords. However, this needs to be easily accessible for landlords and spell out exactly what is required and who is the person responsible for each action relating to the electrical safety installation checks. Are you a landlord looking for a quick and easy solution to managing your rental property? Our 'Good Landlord' subscription has everything you need for just £12 a month. For more information, check out our offerings here.