Accidental Landlords: Things You Need To Know Before Letting Your Property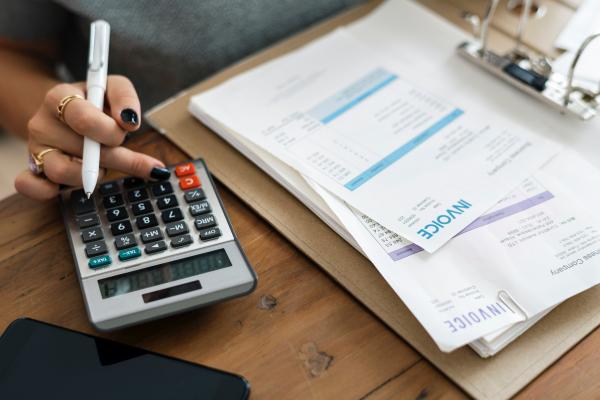 New research by the government has revealed telling insight into the typical landlord, including the fact that the majority of England's private rented sector is made up of private individuals.
The Private Landlords Survey, which was conducted by the Ministry of Housing, Communities and Local Government (MHCLG), is the first survey into landlords since 2010.
When we conducted research last year, we found that 60 per cent of British landlords is 'accidental' or 'casual' landlords. These are the individuals who didn't set out to be landlords in the first place, but have found themselves in the position of letting out a second home or property.
If you've found yourself with a property through unplanned circumstances, here are some of our handy tips to ensure you're fully prepared for being a landlord.
Ensure you have insurance
Before you leap into the world of letting your property, it's important that you have all the essential insurance covered. There are many different types of insurance you can take out.
It's not mandatory, but you should consider taking on landlord insurance. You may already have a home insurance policy in place, but this won't keep your property fully protected. For example, although you get some public liability protection in your home insurance package, this won't cover any accidents involving your tenants.
Similarly, while home insurance would provide you and your family with alternative accommodation if your house was to become uninhabitable, you wouldn't be covered for any costs if you had to rehome your tenants. Likewise, should you need to take any legal action with a tenant, for example, for unpaid rent, your existing home insurance wouldn't cover you.
Be aware of your specific responsibilities
The landlord's main responsibility with a rental property is to ensure the property is safe and fit for your tenant to live in.
Landlords are required to make regular gas, electrical and fire safety checks. To ensure the gas in your property is safe, you should have a Gas Safe registered engineer visit the property annually. Currently, landlords are expected to enlist an electrician to carry out an annual inspection on electrical safety, but changes are coming. You can read more about the recent legislation on electrical safety checks here.
For fire safety, landlords also have to provide a smoke alarm for each floor of the property as well as a carbon monoxide alarm and existing furniture in the property must also be fire safe. There also needs to be sufficient access should a tenant need to escape in the case of a fire.
Be sure of how much you can expect to earn from your property
There's often the view that the majority of landlords earn a substantial amount of money from their rental properties. However, to bust this myth, the government's survey found that 45 per cent of landlords own just one rental property and the average income of a landlord is just £15,000 a year before tax.
It's worth bearing this average income in mind as your rental property can be a way to support your existing income, rather than a full-time business.
However, you may be having doubts about the profitability of owning just one property with an average income of £15,000. This is often why some landlords invest in a portfolio of properties, so they can boost their average income.
In fact, the latest findings also show that the number of landlords with five or more properties has increased by 240 per cent in total. With continued uncertainty in the housing market, particularly as a result of Brexit, many landlords want to have more properties on their books so they are able to spread the risk.
Alternatively, letting out your property now could be a good way to save for retirement by adding an extra contribution to your pension pot. Many landlords opt to invest in property as it often has better benefits and is seen as safer and more secure than other investment opportunities.
Get to know your tenants
Before you let your property to a prospective tenant, make sure you have undertaken comprehensive tenant referencing.
First of all, you need to check your tenant can afford to live in your rental property and pay rent on time. You can do this by conducting credit checks and income references and to ensure your tenant will be a reliable tenant, you can ask for a previous landlord reference.
Comprehensive tenant referencing can be costly if you do it yourself, but it's also one of many benefits that's included in our Good Landlord Package.
If you're an accidental landlord who needs support in managing your rental properties, we've launched a service dedicated to helping you. From the viewing process and tenant referencing to rent collection and our 'how to rent' guide, we'll take the hassle out of letting. Sign up to our Good Landlord package today for just £12 a month.