7 Things You Should Know About Renting in Manchester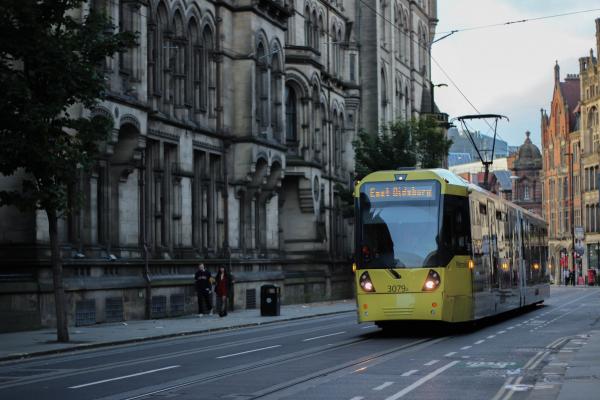 Manchester is one of the most vibrant, cosmopolitan and cultural cities in the UK. And it has a thriving private rental sector. Whether you're moving to Manchester to study or work it's a wonderful place to live. Whatever your circumstances or preferences you'll discover a wide variety of properties to rent.
If you're looking for a family house or an apartment to let Manchester has different locations to suit every need and budget. Families, first-time renters and students are spoilt for choice. But what's the story of renting in Manchester? Here are the things we think you should know.
1. Manchester is a big place. Sorry to state the obvious but Manchester and Greater Manchester cover a large area of the north-west. When you're looking for a property, do make sure you get your geography right. Even though the region has wonderful transport links be aware the centre of Manchester is some distance from Bury in Greater Manchester.
2. Prices vary across the city. Like any major conurbation the cost of renting will fluctuate depending on the location of the property. The average cost of renting a property in Trafford will be higher than a comparable property in Stockport.
3. MakeUrMove the UK's leading online letting agents are based in Manchester with dozens of rental properties waiting for tenants right now. From student houses to family homes we have rentals in Manchester to suit you. Click here to start your search.
4. Manchester is very student orientated. Over 80,000 students live in the city. With three major universities including Manchester, Manchester Metropolitan and Salford universities the local economy, entertainment scene and rental sector are all geared towards students.
5. Cheaper than London but... Manchester isn't the cheapest place to live in the UK. According to Numbeo rents in Manchester are 20% cheaper than in the capital. But like any other city, some areas are more affordable than others. According to the Manchester Evening News, rents have risen by 30% in Manchester since 2013/14. Rises in Greater Manchester have been slower. Rents in Rochdale and Oldham have only risen by 6% in the same period.
Example costs of rentals in Manchester (from the MakeUrMove website)
Three-bed terraced house in Salford £795pcm.
Studio apartment in Fallowfield £515pcm.
One-bed student apartment £147pw.

The Manchester economy is booming and if you're moving to the area for work the average wage is above most other areas in the north. The cost of living is lower than London and your pound will go much further than in the south.

6. Manchester has fantastic public transport. Wherever your new rental property is you'll have convenient and affordable transport links to the rest of the city and Greater Manchester. Buses, trams and trains combine to provide a transport network on a par with London. You can even take a water taxi in certain parts of the city. And don't forget if you need to travel further afield Manchester has the third busiest airport in the UK after London Heathrow and Gatwick.

7. The nightlife is amazing. Every day of the week Manchester's nightlife is buzzing. From world-class restaurants to friendly local pubs or artisan cafe bars there is something for everyone. The variety of food and drink available is incredible. Hipster bars, nightclubs or live music venues there's always something happening.

But away from the nightlife, Manchester is a genuine city of culture. It has so much to offer with award winning museums, galleries and an exciting arts scene. If you enjoy shopping Manchester has a mix of high street brands and quirky independent stores and markets. But Manchester is also famous for its sports teams including two of the biggest football clubs in the country. If you have a sport loving family and friends you may be welcoming some guests to your new Manchester rental.

Private landlords can find tenants fast by listing their property with MakeUrMove the online letting platform bringing landlords and tenants together.