How Can Landlords Compete With New Developments In City Centres?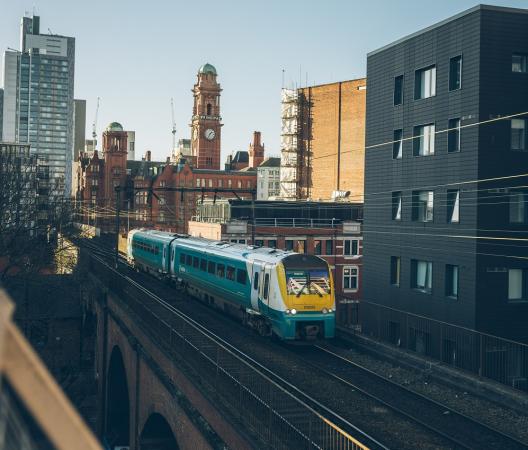 The private rental sector in the UK is changing. There's a traditional image of a landlord as a person with a single property or a small portfolio of buy to let rentals. Maybe a flat, a family home or maybe a couple of HMOs. But now a different breed of landlord is appearing in the major British cities. Though 'landlord' is a bit of a misnomer.
For landlord read property management company. These large organisations administer huge build to rent developments. Projects like Urbanbubble and Manchester Life in the north-west provide hundreds of rental homes. They promote a community lifestyle by including gyms, shops and even cinemas along with other communal spaces. Projects like Wembley Park in north London cover huge areas and are home to thousands of tenants.
In the face of these developments in the UK rental sector how do traditional landlords compete? After all these regeneration development projects benefit from millions of pounds of funding. Both from the government and huge corporate investors.
But despite the uneven playing field, there is still more than enough room for smaller landlords to operate. Even in the face of competition from slick property management companies with very deep pockets.
Not every private landlord will need to worry about competition from large property management companies or build to rent developments. Though those in the larger cities may have cause to worry. London, Manchester, Liverpool and Birmingham being the obvious places to attract build to rent developers. Smaller towns and rural areas won't see these types of developments. Student landlords too have nothing to fear from the biggest investors. They're more interested in attracting young professionals or high earners.
But those landlords who may be worried about the competition can still compete for the best tenants.
A growing demand
Even the plethora of new build to rent developments can't keep pace with the growing numbers of renters. There is still a huge demand for rental accommodation. Over a fifth of UK households will rent their homes from private landlords by 2023. And this figure will only rise as more and more people turn to renting as they aren't able to buy a property of their own.
There is still plenty of need for small independent landlords. And always will be. Here are some ways landlords can compete successfully with new developments in city centres.
The personal touch
Traditional private landlords have a big advantage over property management companies. They're able to provide a personal service and connect with their tenants. Tenants too prefer to deal with an individual rather than a corporation. Having the personal contact details of their landlord, and knowing that they'll get an immediate response, is a huge plus point for tenants.
Fast response
As we've mentioned above landlords can stand out from the crowd by always responding to issues their tenants may have. When you have a single property or small portfolio customer service should always be a priority. This doesn't mean popping round every Sunday with flowers but you should always be ready to respond to any issues. Also, be pro-active. Always schedule maintenance and replace ageing appliances rather than waiting for them to fail.
Be flexible
Many of the new developments in the UK promote community living. But they don't allow pets. This is another area in which the traditional landlord can be more attractive to tenants. There has always been a debate about whether landlords should allow pets. But by doing so landlords increase their potential pool of tenants and put themselves in front of those landlords and property management companies which don't allow our four-legged friends.
Long-term tenants
One of the attractions of build to rent developments is that many will offer long-term tenancies. Three years or more for example. This is because they know a long-term tenant provides an ongoing income stream. They also tend to have lower management costs. And no void periods of course.
Private landlords also benefit from encouraging long-term tenants. And for the same reasons. Uninterrupted cash flow and the peace of mind which comes from having a contented tenant who will look after your property. Read how to encourage long-term tenants here.
Private landlords can find tenants fast by listing their property with MakeUrMove the online letting platform bringing landlords and tenants together.