How to Improve Your Property Portfolio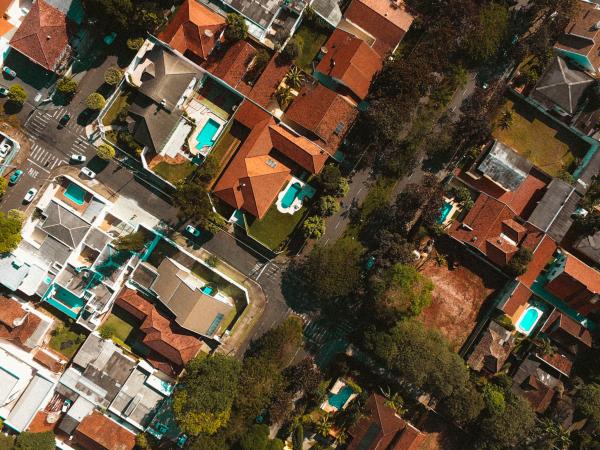 Building a property business can be a great way to escape the 9 to 5 grind. From a single rental and handy second income, you can expand into a full-time operation. And a portfolio of buy to let properties can be very rewarding. Both vocationally and financially. But whether you have one or more rentals already how can you improve your property portfolio?
The obvious answer is to scale up your business. Add more buy to let properties to your empire. More rentals mean more tenants. And that means more income. It also means more investment and headaches. But we'll come to that. So, how do you go about adding more properties to your portfolio?
1. Find a great broker
When you're building a buy to let property portfolio finding the best mortgage is essential. And to do that you need a broker you can trust to find you the best possible deals. A good broker will know the market inside out and have access to products from many different lenders. Your broker can make all the difference to your portfolio by finding the best mortgages with the lowest repayments.
2. Realise your assets
If you have a property which is mortgage free or has great equity consider selling to raise cash to invest in more properties. A good sale would realise the money for one or more deposits and provide the working capital to get the new properties up to spec and ready to rent out.
There are long-term benefits here too of course. Firstly, by using the equity from one property to fund two or three others you're spreading the risk. This is always a good thing. The other long-term benefit is, of course, capital growth. With a bigger portfolio, you have more opportunity for a higher return on the money you've leveraged from the original property.
You should think very carefully and take expert financial advice before selling or buying any property.
3. Consider other locations
The income potential and long-term yield of a property vary enormously throughout the country. Consider investing in different areas of the UK which may offer better opportunities than your local area. Buying and letting properties hundreds of miles from your normal base can be daunting. But there are some great investment opportunities up and down the country.
However, improving your property portfolio doesn't necessarily mean you have to add to it. You can upgrade the properties you already have. This will enable you to increase the rent and attract better tenants.
4. Add en suite bathrooms
A great way to increase the rental value of a property is to add en suite bathrooms. With modern building techniques and design skills, it's rarely impossible to find the space to add an en suite. This is a great feature especially in family houses where parents prefer to have a separate bathroom. An en suite will enable you to charge a higher rent.
5. Convert the loft
If you have a property with a loft consider converting it into an extra bedroom. Larger properties may even have enough space to make two smaller bedrooms. Converting the loft is a very cost-effective way of extending the property. By adding extra bedrooms, you can attract families and charge higher rent.
And, not only will you be adding bedrooms, but you'll also be increasing the value of the property. But do make sure you shop around to find the best builder. It's also essential you comply with the building regulations, though planning permission isn't usually needed for loft conversions.
6. Convert to an HMO
If you have a family rental consider if it's suitable for conversion into an HMO. Much will depend on location. If the property is in a student area or commercial district with transient workers an HMO makes complete sense. By having multiple tenants you'll increase the rental yield considerably. The downside to HMOs is the extra licensing and of course the initial investment needed to fit out the property. But many landlords prefer the high-income potential of HMOs.
7. Consider corporate lets
Corporate and other short-term lets can be highly profitable. There are downsides to this type of letting but the higher rental income is attractive. Find the right client with a regular need for employee housing and corporate letting can be a gold mine.
8. Redecorate
The easiest and quickest way to improve your portfolio is to redecorate and upgrade the appliances and fittings in your property. By improving the standard of accommodation you'll attract a more discerning tenant who is willing to pay more. Higher specification and more energy efficient appliances along with things like superfast broadband and a higher level of decor will be additional selling points which will increase the income potential of your property.
9. Managing your property portfolio
We mentioned earlier that improving your portfolio will lead to more income. But also, more headaches from additional admin and management. Something landlords overlook is the amount of time and effort needed to manage multiple properties. Looking after a single property and tenant can be hard work. Adding more properties means increasing your burden.
But this is when you must consider outsourcing. Pass the day-to-day management of your properties onto your letting agent. Agents like MakeUrMove are letting specialists and can manage all your properties for you while you concentrate on running and expanding your business. You can learn more about our property management service here.
Private landlords can find tenants fast by listing their property with MakeUrMove the online letting platform bringing landlords and tenants together.