5 Tips To Make Your Rental Ad Stand Out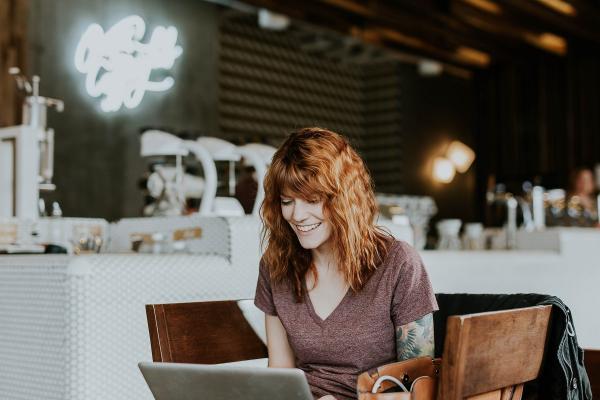 Cleaning, decorating and preparing your property is only half the battle in finding a tenant. The other half is effective marketing. You need to attract good, qualified tenants. And much of that comes down to your rental ad.
Getting the ad onto the biggest property sites like Rightmove, Primelocation and Zoopla will make sure plenty of tenants see it. But the effectiveness of your ad will depend on the information you include and how it's presented. Remember you'll be in competition with many other landlords. All looking for the same tenants you're hoping to attract. Your ad must rise above the rest.
So, how do you make sure your rental ad stands out? Here are our top five tips on writing your ad to target tenants and quickly let your property.
1. Remember who your tenants are
This seems a strange thing to say. But you need to know who you're speaking to. In other words when you write your ad make sure you target the tenants you want to attract. Don't write in general terms. You'll have a perfect tenant in mind. It may be a young professional, a student or a family. Whoever your ideal tenant is, make sure you are writing your advert specifically for them.
2. Sell your property
The object of any ad is to sell something. And a rental ad isn't any different. You're selling (not literally of course) the property as the ideal home for your perfect tenant. To do this emphasise everything that is good about the rental. Point out the amenities, the little details and spell out exactly what the tenant is getting with the property. Paint a picture. But make sure you highlight the most important features:
The number of bedrooms.
Number of bathrooms and whether en-suite.
Describe the kitchen.
List the appliances.
Don't forget the extras like broadband, separate entrance, garden etc.
Highlight the heating system.
3. Use great photos
Images are essential for your ad. There's no way you'll find a tenant without photos. But they need to be excellent quality. Poorly lit photos taken from the wrong angles can do more harm than good. Your images need to pop and draw potential tenants in so they read the rest of your rental ad. But how do you get great photos?

You have two options here. Either take them yourself or get a professional photographer to take them for you. If you're not confident with the camera or want the best results, it's always better to pay a professional. You'll get stunning photos which will do a great job of selling your rental.

But if you're taking your own photos there are a few simple rules you should follow:

• Ensure you use plenty of natural light. • Take photos after a deep clean, i.e., in between tenancies. • Make sure there's no clutter.

Pay particular attention to getting good quality images of the living room, kitchen and bedroom.

Include exterior as well as interior shots.
4. Include a floor plan
This is something many landlords don't consider. But a floor plan will really make your ad stand out from the crowd. And it gives potential tenants much more information than they can get from words and photos.
Seeing the actual layout of the property helps tenants visualise how they can position their furniture. Getting your floorplan professionally done allow potential tenants to see themselves in the property, and you can reuse it every time you do a new rental ad. Not sure where to get a professional floorplan? You can find it in the documents when you bought the property, or get it here.
5. Sell the location
Finally, remember to sell the whole package and not just the property. Make sure the tenant understands the benefits of living in the area. Talk about the great transport links, the leisure facilities and the local shops. Point out the schools, rave about nearby bars and attractions.
For many tenants the location is as important as the property. But be specific. If the property is in a suburb of a large city say exactly where it is. Deansgate is much more specific and informative than saying Manchester.
Letting property isn't always easy so you need every advantage you can get. And a great rental ad will attract tenants and give you the edge over other landlords who don't spend much time or care on preparing their advert.
Private landlords can find tenants fast by listing their property with MakeUrMove the online letting platform bringing landlords and tenants together.