Best cities, towns, areas for buy to let in the UK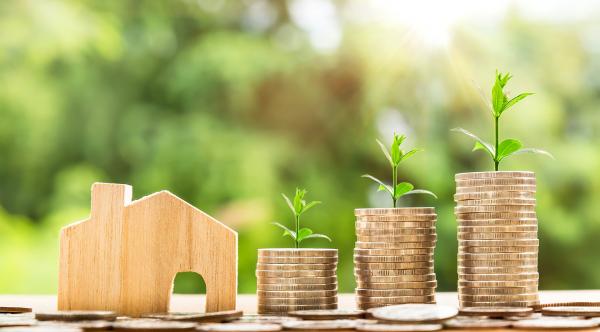 When landlords build a buy to let property portfolio they very often concentrate on an area or region they know best. This is perfectly understandable. When a first-time landlord decides to take on a second property it's only natural to look in the same area as the first. The same thing applies when looking to increase the portfolio even further. All of which is fine. There's certainly nothing wrong with that approach.
But looking further afield can pay off. Some areas in the country naturally present better investment potential than others. So, where are the best places for buy to let in the UK?
How to rank buy to let areas
There's an obvious problem with trying to find the best buy to let areas in the UK. How do you measure it? You can't just judge it by the level of rental income. Property in the higher rent areas has a higher purchase price. Yield (how quickly you'll make a return on your investment) and rental price growth (how much rent levels have increased) are more reliable indicators.
Lendinvest publish a quarterly index which calculates the best and worst buy to let areas in the UK. That report measures yield, rental price growth and capital gains to compile a buy to let league table.
North or south?
As is the way with any index which looks at regional trends results can vary from month to month. One location may seem the place to be in January but by the end of the year it may not look so appealing. The vagaries of the local and national economies, political fallout and other influences can combine to either rise up or cast down a location. But, there are certain areas which have performed strongly recently and continue to do so.
Manchester is a prime example. The northern powerhouse has seen rapid economic growth in recent years. And the buy to let sector mirrors this. As well as strong yield and rental price growth it also gives excellent capital gains returns. Manchester always features highly in the lendinvest buy to let index.
But Manchester's strong economy is also helping neighbouring towns in Greater Manchester. The second best buy to let area in the UK is Stockport. The town has shown exceptional growth in the last six months or so.
Top of the pile though is Colchester. The south east garrison town's private rental sector is hugely strong. Colchester's rental price growth is a huge 6.50%. Nowhere else can match that performance. Ipswich and Enfield being the nearest challengers with growth of 4.43% and 4.25% respectively.
But taking into account yield, capital gains and rental price growth the top five buy to let areas in the UK according to the latest lendinvest report are:
Colchester
Stockport
Manchester
Birmingham
Canterbury

The geographical spread of those five locations confirms there are great buy to let opportunities throughout the country.

But aggregated statistics don't always show the full picture. With patience and a little luck every town or city in the UK will present buy to let opportunities for the canny landlord.
First time landlord?
For tips on letting for first time landlords you'll find the MakeUrMove blog an invaluable resource.
You'll discover how to build your buy to let business without having to pay the fees associated with high street estate agents. And whether you want to be a full-time landlord or take a more hands-off approach the MakeUrMove property management package will ensure your first let proceeds without a hitch. You can find out more here.
Private landlords can find tenants fast by listing their property with MakeUrMove the online letting platform bringing landlords and tenants together.