The Difference Between Contractual Periodic And Periodic Tenancies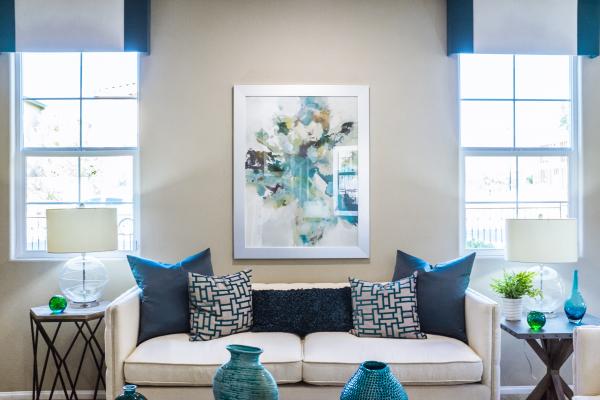 If you rent your property privately, it's likely that your contract is on a fixed term. We discuss what happens when that contract ends, and the difference between periodic and contractual periodic tenancies.
What is a periodic tenancy?
When your fixed term contract ends, you may believe that you can leave the property. However, this is not the case. If you wish to leave the property, you must give the notice period stated in your original agreement. The standard notice period is one month and is a legal requirement.
When your original contract runs out, you will then begin the equivalent of a 'rolling contract'. This means that the terms of your contract remain the same and you pay the same rent. However, your tenancy can end quite abruptly, with either yourself or your landlord able to end it with only one month's notice.
This will last as long as the period you pay rent for. For most, this is month-on-month.
What is a contractual periodic tenancy?
A contractual periodic tenancy is a little different. It is a pre-agreed situation between the landlord and tenant to allow the agreement to end, or amend the agreement to change to a periodic tenancy. This suits some landlords and tenants as they have the freedom to end the contract with very little notice.
However, shorthold tenancy laws state that notice cannot be served to a tenant within six months, even under a periodic contract.
What about my deposit?
Your deposit will not be affected by a change in tenancy. As your landlord is required to protect your tenancy, the terms of protection will remain the same under the periodic contract.
From April, all landlords will be required to place their tenants' deposit into a Government-Authorised Client Money Protection Scheme, which is a service we already offer. You can read more about it here.
What are the positives and negatives?
With a periodic tenancy, you have the power to vacate the property with just a month's notice. This allows you the freedom to search for other properties. On the other side of this, if your landlord wishes to increase rent or add in new terms, they can make these changes happen quickly. If you don't agree, they can cancel your periodic tenancy to seek new tenants. This means that you will have to leave the property within a month.
Renewing your tenancy agreement
While a periodic tenancy suits some, signing a new agreement at the end of your contract offers more security for those comfortable with their current situation. It is also a great time to assess your current situation and amend any terms, such as allowing pets into the household or securing any necessary works needed on the property.
Get in touch with your landlord before the end of your agreement to discuss. You can then agree to any new terms before committing to a longer-term contract. Looking for a letting agent with no tenant fees? Sign up for a free account and sign up for property alerts here.