Tenant Insurance: Do You Really Need It?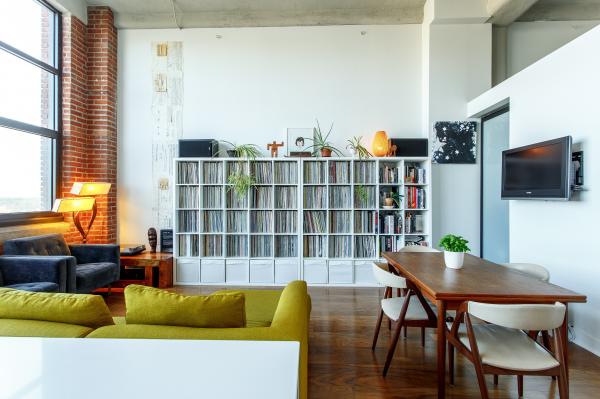 It seems we're always having to pay for a new insurance policy. There's car insurance, travel insurance, mobile phone insurance, life insurance...the list goes on. It's easy to think of most of these policies as wasted money. If you don't claim there's no return. So, it's often tempting to forego some types of insurance. Many of don't bother to insure our new electrical appliances for example.
But it's also fair to say there are some insurances you may not have thought about. And tenant's insurance probably falls into that category. But if you're a renter insurance is certainly something you should consider. And as a tenant there are two types of insurance you may need; liability and contents insurance.
Tenant liability insurance
As a tenant you'll need to pay for any damage to the property or to the fixtures and fittings. The landlord will deduct funds from your security deposit to meet those costs. Though you will have to make up the difference if the cost of fixing the damage is more than the amount of deposit you paid.
Liability insurance protects you against the costs of accidental damage. The policy usually covers damage to furniture, lighting, carpets etc.
Most insurers will offer a standard policy. This normally provides between £5,000 and £10,000 of cover. However, you can choose to increase that depending on the coverage you need. Take into account the quality of the furniture, appliances and fixtures and fittings in the property when you calculate the amount of cover you need.
You should note the insurance company will only pay out on claims for accidental damage. Your policy won't cover deliberate damage. Policies will probably not cover normal wear and tear either. So do carefully read the policy to see what is or what isn't covered.
Tenant contents insurance
This type of policy covers your personal possessions against theft or damage. It doesn't apply to anything which belongs to the landlord. The landlord's own insurance will cover that. Conversely the landlord's contents policy doesn't ensure your own possessions.
The policy will cover things such as a laptop, clothes and any appliances you purchase yourself. A large screen TV for example. It will also cover your bicycle if it's stored in the property. The policy will be active as long as you're resident in the property.
The policy will remain active if you're away on holiday. However, some insurers will place a limit to the time you can spend away from the property and still be covered. So do check the fine print.
You can usually pay tenant's insurance by monthly instalments. This can make it easier to budget for rather than paying out a single lump sum at the start of your tenancy. If you buy both liability and contents insurance from the same provider you'll usually get a discount. Some lenders will provide additional contents cover free or for a small fee if you take out liability insurance with them.
Do you really need tenant insurance?
At the moment, having insurance isn't usually compulsory for anyone. However, some landlord's do insist you have insurance and include this in the tenancy agreement. If this is the case, you must take out a policy or risk breaking your contract.
As the tenant fee ban act is due to come into force on 1 June 2019, the ban on tenant fees will mean tenants will only be required to pay their rent and deposit. A landlord or letting agent must not require a relevant person to enter into a contract with a third party in connection with a tenancy of housing in England if that contract is a contract for the provision of a service, or a contract of insurance (except utilities or communication services).
Some landlords may introduce rent guarantee insurance schemes or zero deposit schemes to tenants where the tenant is asked to pay. This is also prohibited in the tenant fee ban.
Looking for a property? Find your new home with MakeUrMove here now.