Investing In Student Property: Benefits And Risks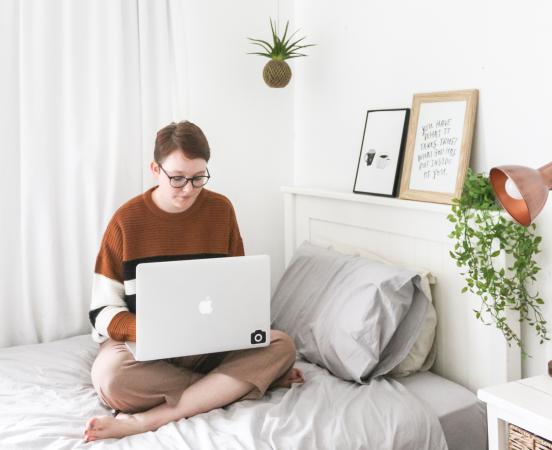 At some point, most private landlords will consider investing in student property. They may consider buying a large house and converting it to an HMO. Alternatively, they could purchase an existing buy to let student property from another landlord. But whichever route taken the income potential in student housing has traditionally been high. So, naturally, enough landlords are likely to be interested in this type of investment.
But there are pros and cons to investing in student property. If you're considering taking the plunge, we'll outline the benefits and drawbacks on this page.
Advantages of letting to students
One of the biggest benefits is the potential revenue student accommodation can generate. High returns are possible as you're renting out each room. This is why most student landlords prefer older, larger houses which are easier to convert into multiple income-generating rooms.
All things being equal you'll have little difficulty in finding tenants. Demand is always high and with more and more young people entering further education that demand will continue to increase. This is good news for you if you're thinking of becoming a student landlord.
And of course, a fresh intake of students every year means more and more potential tenants for you. A good tip here is to ask the university what the criteria are to get on their list of approved landlords. Being on the list will make it even easier to let your property.
The risks of renting to students
It's not all positives. There are some risks in renting to students. There will of course be void periods. The academic year isn't twelve months long so the property will be empty in the summer. Some landlords try to mitigate this by insisting on yearlong tenancies but this is far from the norm. It would certainly be a hard sell to many budget-conscious students.
Possibly the biggest challenge faced by student landlords is the increasing competition. Universities are building their own residential complexes. But it's private developers who pose the biggest threat.
Many university towns are seeing large new student housing developments. They are well funded, privately managed and offer rooms along with large communal areas and recreational facilities. The attraction of this new type of student accommodation is obvious. It's hard, but not impossible, for traditional landlords to compete against this new type of student housing.
Another downside to renting to students is the additional hoops you need to jump through. All HMOs require extra licensing and the local authority may also have other regulations for student landlords to meet. But though this is an inconvenience it shouldn't dissuade anyone from becoming a student landlord. Especially as private landlords in all sectors are being subjected to extra checks and scrutiny. So licensing is becoming the norm anyway.
Of greater concern may be the often-limited financial means of your tenants. The majority of students will be living away from home for the first time. Along with their limited income, they won't have a credit history. To an extent, you're taking a risk and it may be wise to insist on a guarantor for all your tenants.
Finally, you may be worried about damage. Students are by and large young people who like to blow off steam now and again. But their reputation may be slightly exaggerated. That said you should factor in redecoration and repair costs into your budget.
Should you invest in a student property? It always comes down to the numbers. But, find a good property in the right location and letting to students can undoubtedly be profitable. But do consider all the benefits and risks before making an investment.
Private landlords can find tenants fast by listing their property with MakeUrMove the online letting platform bringing landlords and tenants together.