EPC Ratings Explained In 4 Easy Steps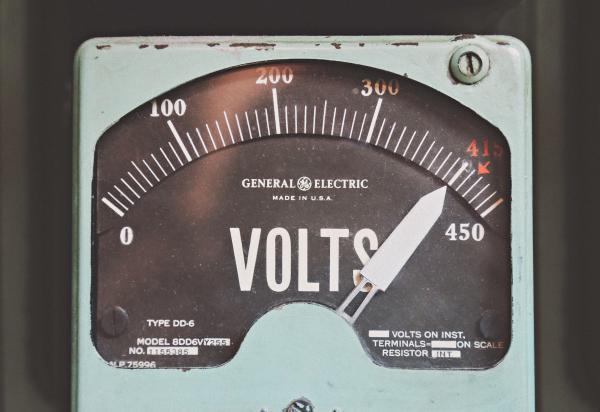 Energy Performance Certificates (EPC) essentially tells both landlords and tenants how energy efficient a rental property is. This information can give insight into the potential energy costs of property too.
If you're exploring introducing an EPC rating for your rental property then here is everything you need to know in four steps.
Step One: The basics
EPC ratings were initially introduced as part of a European Union (EU) initiative to improve energy efficiency across the EU member countries.
Since 2009, as part of the Energy Performance of Buildings Directive, all buildings in the UK that are constructed, sold or offered for rent have to hold an EPC. In a rental property, this is the landlord's responsibility.
These certificates are rated on a scale of A-G where A sits as the best rating with the lowest energy costs.
This rating system allows you as either a landlord or tenant to compare the energy efficiency of your property and provide an estimate into how much energy bills could cost.
The Energy Performance Certificates check is split into four simple sections:
1. The performance and environmental impact of the property
2. The estimated energy use based on standard occupancy assumptions
3. A summary of energy performance features
4. Recommendations for improving energy efficiency
Step Two: Realising you should get an EPC
Every house in the UK should have an EPC and what's great is they're valid for ten years. Another benefit of an EPC is they include a recommendation report listing potential home improvements to save landlords money.
These improvements will help you to cut your fuel bills, improve your property's energy efficiency and help to cut carbon emissions.
However, there are some exceptions to the rule. Listed buildings, temporary buildings that will be used for less than two years, any properties that are used for less than four months a year and stand-alone buildings with less than 50 square metres of useful floor space are all exempt from having an EPC.
Step Three: Knowing who produces the energy reports
In order to receive a validated Energy Performance Certificate, an accredited Energy Assessor (EA) or a Home Inspector (HI), who is a member of an approved government accreditation scheme, has to assess the property in person.
The Reduced Data Standard Assessment Procedure (RDSAP) is then used as a cost-based rating system. RDSAP uses pre-determined assumptions to provide an energy efficiency rating for your property rather than using an occupancy rating.
While collecting RDSAP data, an Energy Assessor will look at:
Your property type
Your property's age
The type of construction
Property dimensions
Room and water heating systems
Insulation levels
The property's windows and glazing type
Types of lighting in the property.

This information then gets filed into the calculation software to produce an EPC.
Step Four: Grasping how it works
The performance of your property is rated in terms of the energy used per square metre of floor area. To measure energy efficiency, a Domestic Energy Assessor will analyse your home based on fuel costs and your environmental impact based on CO2 emissions.
The most crucial energy-related elements of your property are as follows:
Wall construction type
Roof construction type
Floor construction type
Windows and glazing
Main heating system
Main heating controls
Secondary heating system
Water heating
Low energy lighting

These will be presented to you in a table that shows how each element is performing in terms of their current energy efficiency and environmental performance.

If you are wondering how to read EPC ratings, there are two arrows on the chart telling you your current rating based on the existing energy performance of your property. The second arrow is a potential rating if the suggested improvements are implemented.

Should you make any improvements to your property, you may want to consider getting a fresh EPC done to reflect these changes.

In the recommendations section of your EPC, you will also receive a display of your typical savings per year as well as the energy efficiency and environmental impact your house will have given if you make the recommended changes.

Landlords can purchase an EPC through our platform for £72. Simply fill in the details here and a qualified Domestic Energy Assessor will be in touch to arrange an appointment at your convenience.

If you're a landlord worried about your energy efficiency levels, or want to save money on your fuel bills, we've got a low-cost package to support you. Our Good Landlord Package has everything you need at just £12 a month and covers aspects such as Zoopla and Rightmove advertising and compliance checks.