How to prepare your rental property for Winter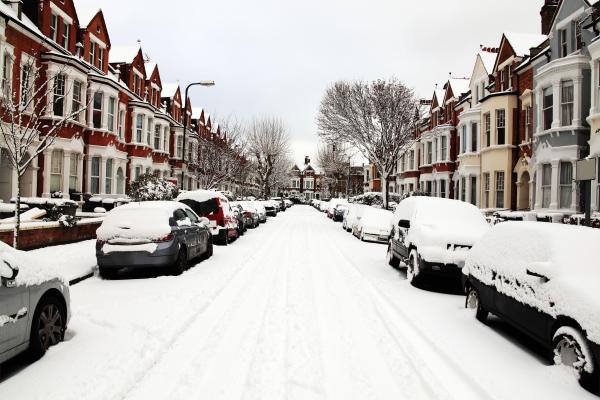 It's not long since the UK basked in the glorious summer sun. We're assured it did happen, somewhere in the UK. Now we're in Autumn and every landlord knows what Autumn means: it's time to prepare your rental property for Winter.
Winter is the season that landlords dread the most. This is the season of leaking roofs, burst pipes and potentially costly boiler problems. Preparing your rental property for Winter is, therefore, an important part of your year, as you can often deal with issues before they become serious problems.
If you're of the opinion that the best policy is to let sleeping dogs lie, here's something to snap you to your senses: Emergency Christmas Day Callout! Every tradesperson puts their prices up around the festive period - because who wants to be out and about and working on Christmas? If you have an emergency at your rental property on Christmas Day expect to pay through the nose and to have your Christmas Dinner spoiled.
Of course, not everything is going to be an emergency. You'll be able to put off some things until after a bank holiday, however, things such as a burst pipe or broken down boiler will have to be dealt with more quickly, especially where there are vulnerable people at the property.
Tips to avoid the most common problems in rental properties
Stopcock and gas cut off valve:
When you first show your new tenants around the property make sure they know where the water stopcock and where the gas cut off valve is located. These can be turned off by your tenant in case of an emergency which could save you a considerable amount of money if something does go wrong.
These details should be included in the welcome pack you or household instructions you provide to your tenants when they move in but it's best to show them in person to ensure they've got it.
In the run-up to Winter, it's advisable that you carry out an inspection of the property. At this point it would be worth asking the tenant to confirm the know where the gas cut off valve and water stock cock is. Whilst you're there you should also check that they are free enough that your tenants can shut them off if required.
As many tenants will go to stay with family over the festive period it may also be worth reminding your tenants to turn everything off whilst they're away. You can also offer to visit the property whilst they're away to ensure there are no problems.
Check the roof:
Cracked and missing roof tiles, as well as blocked gutters, can all cause problems if they aren't dealt with before the Winter weather sets in. Whilst you might be inclined to repair your property tenants can feel less inclined to make a fuss about problems with their home, but water ingress can cause a lot of problems.
Blocked gutters after the leaves drop off the tree in Autumn can cause serious water damage and damp. Often this damage occurs over the long period of time before the tenant notices what has happened.
Missing tiles are generally obvious and easily fixed, however, cracked tiles are more difficult to spot. The thing about cracked tiles is they tend to get worse during Winter during periods of freeze/thaw. Then all it takes is for a sudden downpour to do a lot of damage.
Check the pipe lagging:
You've already impressed on your tenants how important it is to close the stopcock should there be a burst pipe, but this only helps if your tenants know a pipe has burst.
You should lag all your water pipes to stop them freezing during the Winter months. Be especially careful to check the pipes the tenants are unlikely to spot, such as those that run outside, in the loft or under the floorboards.
Regular boiler servicing:
You need to make sure you get your boiler and heating systems fixed as fast as possible. And you might have to provide portable heaters for your tenants until the boiler gets repaired. It's better to keep your boiler regularly inspected and serviced to ensure any potential issues are spotted before they become a problem.
You may want to consider getting landlord boiler cover, which will see your rental property's boiler checked and serviced on a regular basis. Many of these policies even involved free parts, labour and call out fees, if they should be required.
Clearing paths and driveways:
You should always remind your tenants about any potentially hazardous situations that can occur at your property. For example, you may have paths that need clearing of leaves before the start of Winter, or you may have paths that aren't well drained and which can become icy during Winter.
Checking outside lights:
Whilst Winter days start to get longer, it's still advisable to make sure the outside bulbs are in good working order. Although you may think your tenants should be able to change a lightbulb themselves - in fact, there's probably a joke in there somewhere - external light fittings can be difficult for some tenants. By changing the bulbs early you can be sure you're not going to get that call during the Winter months.
Inspecting your rental property before Winter
We understand that inspecting your rental property may not be your first priority, however, making sure the property is ready for Winter is an important first step to making sure you don't have avoidable emergency call outs.
We can send out an independent professional to visit your rental property at a time pre-arranged with your tenants. During this appointment, our inspection specialist will complete a condition inspection and record this in a report. The report will highlight any new or ongoing issues that your tenant raises. It will also allow you to keep track of any routine maintenance that is required at the rental property ahead of Winter.