My tenant can't provide a previous landlord's reference. Is this a problem?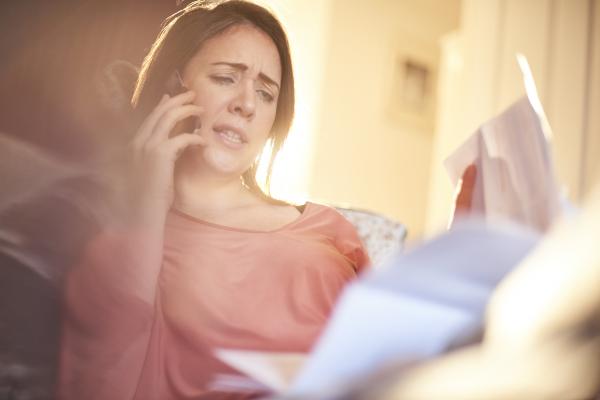 For a landlord finding a new tenant is always a stressful time. Especially when you have multiple candidates to choose from. You need to make the right decisions.
If you manage to find the ideal tenant your life will be so much easier and your business will run smoothly. You will receive the rent on time and the tenant will take care of the property. No worries for you.
Unfortunately, if you get it wrong and install the tenant from hell you only have problems to look forward to. And a large financial loss after taking into account missing rent payments and repair costs.
Of course, there are no guarantees with any tenant. Even one who ticks all the boxes before signing the lease can become a nightmare once they move in.
The importance of references
But one way you can mitigate the risk is by asking for references. And, more importantly, following them up. Asking for an employer and financial references to ensure the tenant can pay the rent is essential.
But perhaps the best reference a tenant can provide is one from a previous landlord. In fact, you should insist on references from every landlord the tenant has rented from in the previous three to five years.
At MakeUrMove we always reference tenants and if a tenant can't provide a reference for some reason, we then reference a guarantor. This gives maximum protection for the landlord. In addition, we recommend all landlords use rent protection insurance and our referencing process helps landlords meet the minimum policy requirements.
Why a landlord's reference is so helpful
You can tell so much about a tenant from their previous landlord. Make sure you speak to the landlord and ask these questions.
Did you find the person trustworthy?
Did they pay the rent on time?
Did they look after the property?
And the most important question of all.
Would you rent to this person again?
If the answers are all 'yes' you can't ask for more. The tenant sounds a great fit subject to the other checks being satisfactory. But if 'no' was the answer to any of the questions alarm bells should be ringing. You may conclude there is little point in spending any more time on this particular tenant.
If no landlord reference is available
This isn't necessarily a bad sign. There could be a legitimate reason why the tenant can't provide a landlord reference. It may be the person's first rental since leaving home. In this case, you will need to rely on speaking to the parents and on financial references.
Or it may be the tenant has provided contact details for a previous landlord but the landlord hasn't responded to you. In this case, consider contacting the letting agent.
When no landlord reference is a problem
If a tenant refuses to provide details of previous landlords ask why. It may be there was a dispute and the landlord won't provide a reference. In this instance don't automatically assume the landlord was in the right but do make sure you get the full story.
Unfortunately though if a tenant can't or won't provide a landlord's reference you have every right to conclude it is because they know the landlord will tell you about unpaid rent or damage to the property.
You should always give great weight to a bad or non-existent reference from a previous landlord. And with so many tenants competing for properties you can afford to be discerning. Don't take risks on a tenant. Especially when forewarned by another landlord.
To sum up
Don't automatically discard a tenant who can't provide a landlord's reference. But do your due diligence. Make sure the tenant has a valid reason for not providing a reference. However, if you have any doubt move onto the next name on the list.
Find your ideal tenant by listing your property with MakeUrMove.