How to prepare your property to rent as a student accommodation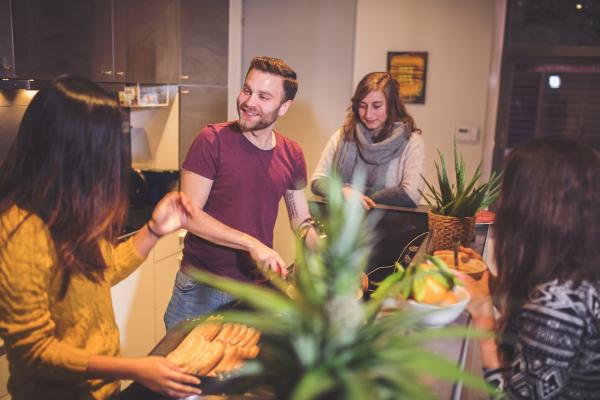 Renting to students can be a lucrative business. Many private landlords specialise in letting this type of accommodation. But if you are getting ready to welcome your first student tenants or are still thinking about taking the plunge here are our tips on preparing your property.
University accreditation
A handy first step for every student landlord. Most universities, or their student union, will maintain a list of accredited landlords. Being on this list provides credibility for you and ensures you will be one of the first ports of calls for many students. Contact the university or the students union for details on how to become an accredited landlord.
Furnish your property
If you want to rent to students you must furnish the property. Provide a desk, bed, and wardrobe for each tenant. Communal areas should have plenty of seating. Choose rugged and durable furniture but it would be a mistake to choose the cheapest. Investing in durable furniture will save money in the long run. Cheap furniture is a false economy as you are likely to be replacing it every term.
In the kitchen a cooker, washing machine and oven are the essentials. Remember as a private landlord you must ensure all electrical appliances are in good condition. Think about PAT testing and electrical safety certificates for all your appliances. Don't forget to schedule regular servicing for each appliance.
Lose the shag pile carpet
Carpets and flooring in a student house are liable to take some punishment. It makes sense to install hardwearing flooring. Whether that be cord carpet or economy wooden flooring. Kitchen and bathroom areas should have vinyl which is easy to clean. Whichever flooring is used it should be resilient, easy to clean and inexpensive to replace.
Elbow grease optional
It's the tenant's responsibility to keep the property clean. You know it and your tenants probably know that. But students knowing they are responsible for keeping the property clean and tidy and them actually doing so are two different things. Make it easy for them.
Provide a vacuum cleaner and put a stock of cleaning products in a box under the sink. By spending a tenner at a pound shop you will be able to provide your tenants with all the tools they need to keep the place clean. Top up the supplies at the beginning of each new term.
Consider ensuite facilities
Many students will be happy to pay a premium for en-suite facilities. In fact, most will now expect their own bathroom. Especially those who have previously lived in halls of residence. Providing en-suite rooms will set you above those landlords who still provide communal bathrooms.
The garden in a student rental
Like the rest of the property, the garden should be easy to maintain. Paving or gravelled areas are best but if your property has a lawn or other grassed areas make sure you provide your tenants with a serviceable lawn mower. Also provide brushes, rakes and any other tools your tenants may need.
Make an inventory
Just as with any other rental, you should make an inventory before the start of every tenancy. Should there be a dispute with one or more of your tenant's an inventory is important proof of the properties condition at the start of the tenancy. Each tenant should sign and date the inventory before the start of the lease.
Make sure you're covered
No one is suggesting student tenants are likely to trash your property. But these are young people. And it is likely they will be living away from home for the first time. It makes sense to protect yourself and your property against mishaps by taking out robust landlords insurance.
We are leading online letting agents remember to speak with us directly if you would like more information. If you are renting to students list your property with MakeUrMove.