What private landlords need to know about gas safety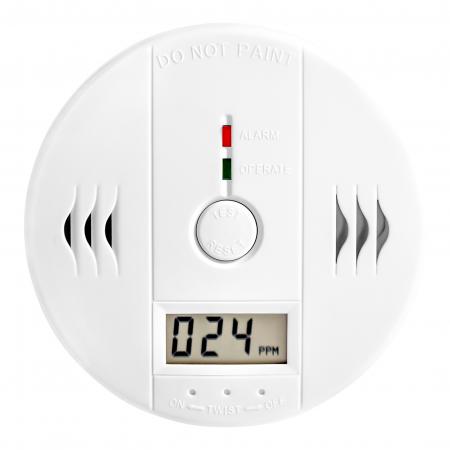 As a landlord you have responsibilities. To your tenant and to the law. Many of those responsibilities come down to ensuring the safety of your tenant. And the services and appliances within the property are well maintained and safe to use. This is especially true of gas safety.
The Gas Safety (Installation and Use) Regulations 1998
This legislation details exactly what you, as a private landlord, must do to keep your tenant safe if there are gas appliances in your property. The regulations break down the landlord's responsibilities into several key areas.
Maintenance
Gas appliances must be in good condition. They must be safe for your tenant to use. They must also meet the standards laid down in the regulations. Crucially this also applies to pipework, chimneys and flues.
However, if your tenant owns a gas appliance you're not responsible for its maintenance. But, you are responsible for the pipes and flues which connect it. You may want to include a clause in your tenancy agreement which precludes tenants from using their own gas heaters and other appliances. This would remove the risk of unsafe appliances in your property.
Gas safety checks
You must arrange for all appliances and flues to have an annual safety check. A Gas Safe registered engineer must do these checks. The engineer will inspect the appliance, pipework and flues to make sure they meet the minimum standards set out in the 1998 regulations.
Once the engineer is satisfied he/she will issue a Gas Safety Certificate. This certificate is valid for twelve months. MakeUrMove can arrange your gas safety checks for you.
Paperwork
You must give your tenant a copy of the Gas Safety Certificate. This must be within 28 days of the inspection. You should give new tenants a copy when they first move in. You must also keep a copy of the Gas Safety Certificate for two years after the inspection.
Under a new amendment to the regulations, private landlords can arrange for gas safety inspections between 10-12 months after the previous check. In this case, the new certificate would still be valid 12 months from the original date.
What else can you do?
Obviously, gas safety is hugely important. Not only for your tenant's wellbeing but also your own. No-one wants to deal with the aftermath of a fire or explosion caused by gas. And there are other steps you can take away from those demanded by the law to further ensure your tenant's safety.
Deal with any issues
Don't take chances. If your tenant reports an issue or concern about any gas appliance, especially the boiler, deal with it immediately. Have a qualified gas safety engineer inspect the appliance. It's far better to be safe than sorry.
Educate your tenant about gas safety
If you have gas appliances such as a boiler or heater in your property make sure your tenant knows how to use them correctly. Give them a demonstration when they move in. Leave any manuals with them and ensure they know how to turn off the gas at the mains. You should also make sure they know which numbers to call if they smell gas or suspect a gas leak.
Never buy pre-owned gas appliances
Always buy new and the best your budget allows. Don't keep appliances beyond their sell-by date. You should regularly replace older gas appliances.
Install a carbon monoxide alarm
Again there is no legal requirement to do this. Unless you have a solid fuel burner in the property. But a carbon monoxide alarm provides another layer of defence against gas and provides your tenant with some welcome peace of mind.
Finally, remember a qualified and registered Gas Safe engineer must carry out any work on gas appliances.
Landlords, you can find good tenants faster by listing your property with MakeUrMove the original online letting agency.