Buildings insurance for private landlords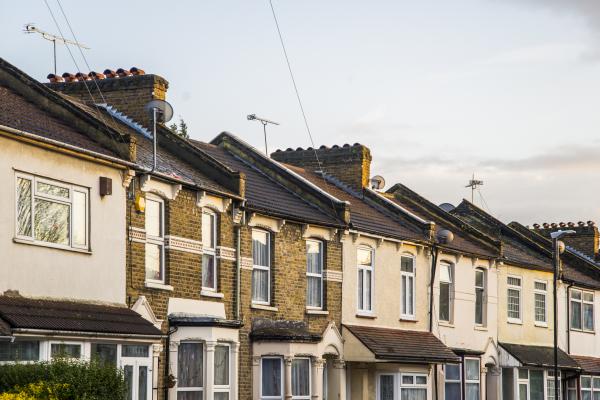 All private landlords dread flooding, storm damage and fire. Aside from concerns about the tenant's well-being any of those disasters can have a huge financial impact on your business. This is why it's essential every private landlord has a robust buildings insurance policy.
Why you need specialist insurance
An ordinary home owner's policy isn't sufficient. You must have specialist landlord's building insurance. If you have a buy-to-let mortgage your lender may specify this in your agreement. Additionally, an insurance company will not pay a claim made by a landlord on a residential policy. This will leave you seriously out of pocket. Always take out specialist landlord's insurance for your rental property.
What is buildings insurance?
Buildings insurance covers the costs of repairing damage to the structure of the property. But it also covers exterior walls, fences and sheds. The policy will also include cover for the cost of rebuilding the property if it suffers substantial damage.
Landlord's insurance can include different coverage including:
Damage repair caused either by storms or events such as fire.
Legal cover in case of court action.
Accidental damage to the building - a car crashing into a wall for example.
Rent protection to cover the loss of income.
Public liability covers in the event of someone suffering injury.
Accommodation cover if the tenant has to move out during repairs.
Where can I buy buildings insurance?
There's no shortage of insurance companies out there. And they all claim to have the best and most affordable policies. If you have a current insurer ask for a renewal quote but don't renew immediately. It's always worthwhile testing the market. You could use one of the price comparison websites to compare your current insurer's quote and coverage against their competitors.
However, as landlord's insurance is such a specialist area you may be wise to consult a broker. If you do so make sure the broker is truly independent. Some brokers only have a small circle of insurers they deal with. If this is the case you could well miss out on a better deal. Ask your broker how many companies and policies they are able to search.
If you'd rather take the DIY approach a search on Google will uncover dozens of insurers eager for your business. But make sure you get a number of quotes before making your decision. It should be noted a single policy can cover multiple properties if you have a portfolio of rentals.
How much does buildings insurance cost?
Unsurprisingly there is no one size fits all answer here. Costs will vary on a number of factors including:
The property's age.
How much it will cost to rebuild the property.
The locks and alarms fitted.
Type of tenants and tenancy.
Any claims you have made in the past.
You should of course shop around. But don't base your final decision on price alone. Make sure the policy meets all your needs and provides the amount of cover you need. But by the same token make sure there isn't coverage you don't require. For example, you may already have legal protection as part of your property management package. If so you could remove it from your buildings insurance to reduce the premium.
But whatever the final cost of your insurance it's worth paying for the protection and peace of mind it gives you. And of course, all your landlord insurance costs are fully tax deductible so there's no reason not to take out all the cover you need. In addition, you should also consider contents insurance.
Private landlords can find tenants fast by listing their property with MakeUrMove the leading online letting agency.