Industry Interview: Phil Stewardson - landlord and property developer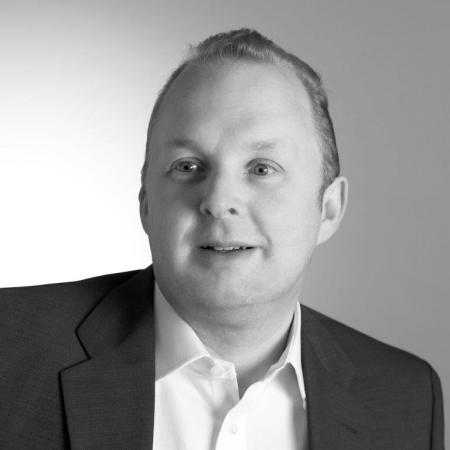 Welcome to the next instalment in our series of interviews profiling notable property people.

Today, we showcase landlord and property developer, Phil Stewardson, who, along with his brother Mark, has a successful company undertaking developments and conversions:

1. Tell us about your property and business journey.

We grew up in a close-knit family where both parents were very entrepreneurial.

Our parents had numerous retail shops, buying vacant or rundown businesses, building them up and selling them on, typically textiles, convenience stores, fish & chip shops & off licenses.

We would generally live in the flat above each shop so were naturally involved in business from the beginning.

At 13 I started buying and selling trailers, ex-military lightweight Land Rovers and anything I could turn a profit on.

I left school at 16 with an O-Level in woodwork and started working as a management trainee for a steel stockholding firm. After 2 years the firm was bought out by a very wealthy steel trader. I worked there for another 2 years but the culture had changed to very high pressure, highly stressed and although it was a great experience working for an incredible businessman who taught me a huge amount I could see that steel was starting to die. I had always wanted to own my own business so I resigned and signed up for University part-time for Business Studies.

Only having one O-Level meant I had to start with ONC, then HNC before the degree.

My studies were only 2 days per week but I could fund myself as a single lad living with parents by helping them, and doing a bit of trading but as I was only studying 2days p/week I saw an opportunity to start my own business and in 1995 started a textile business making children's clothes in partnership with my mother.

The business initially did very well. We won awards & supplied clothes to lots of celebrities as well as top retailers in the UK & Middle East.

After around 7yrs we were struggling to grow, imports were getting better and suppliers in the UK were disappearing meaning margins were shrinking, however, while times had been very good we were fortunate to be able to buy our own business premises and had seen what a great investment this had been.

My brother, Mark who at this stage was a self-employed commercial photographer could see similarities with his market declining, so we hit upon the idea of trying to build a portfolio of 10 properties as a pension. We raided our business bank accounts and bought a run-down terraced house 500 yards from our premises for £20,500.

We spent a few thousand refurbishing it and immediately had it revalued for £35K. Better still though, our business bankers would take this as security and lend 100% on our second property…………with a few bumps along the road we continued from there.

In 2006 we closed our textile business so that I could focus on property full-time.
2. Do you think for those starting out, that BTL is still viable in 2018?
I do, yes! The landscape is very different now and anyone starting out needs to plan every aspect of their business – how to structure your purchase, personally jointly or a Ltd Co.

Whereas we just drifted into it blindly, Its now vital to have a proper plan.

So that element of the business is harder. However there are parts that are much easier - the internet puts so much information at your fingertips - now you can find properties online, look at the on google maps, find sales history - there's so much information out there that wasn't available 20yrs ago.

3. What is your top piece of advice to anyone starting out as a landlord today?

Have a plan and take quality advice, don't skimp on getting advice from accountants or an IFA on how to structure your portfolio.

Secondly, decide where and what you want to invest in, the best way to do this is to decide where you want to buy – local to home, or a particular area you have identified and then for the area, find the demand and satisfy it.

I see so many people say they want an HMO purely because they have been told about great returns, they then press on without checking if an HMO will work in their market.

We know that HMO's don't work in 95% of the areas we invest in. Parts of our patch demand 1-bed flats, other areas want larger family homes, so that's what we supply. We are never going to make the market fit our product. Apple & Amazon can do that but we will just go for the easy life and supply what is wanted.

4. How important is research and due diligence to landlords when assessing a property area and deal and how do you assess a potential property for investment purposes?

Due diligence is the most important tool in business life. So many people now are impressed by people social media presence, how many followers they have, the cars that they post on Facebook.

What impresses us is a strong balance sheet on Companies House or Duedil.com, not seeing lots of failed companies in a directors past, or finding details online of unsatisfied clients. We carry out due diligence on everyone we have dealings with.

5. How important do you think it is to work with a letting agent and how can landlords find their way to reputable ones?

A good letting agent is vital, we use several. For the properties close to home we use 'tenant-find only' service and self-manage but with our portfolio, in the North-West, we use a managed service, all under one agent.

We knew we wanted to buy there so researched the area and all of the agents, we prepared a shortlist and met with several & fortunately one stood out, not just as being good but also people we felt we wanted to deal with and would enjoy working with.

6. What do you see as the biggest threat facing landlords?

The biggest threat is undoubtedly anti-landlord sentiment which has now spread to the government who see the PRS as a 'cash cow'.

Section 24 will grow as a problem and has still not been addressed by a huge number of landlords.

The stamp duty surcharge is the change that hurts us the most, we buy a property almost every week so this is a huge cost to us and one we see as particularly unfair, we only buy poor quality property requiring refurbishment, we have never bought a property a First Time Buyer would be happy to live in, we are being penalised from bringing properties back to life.

An unquantifiable threat is what else may be in store. Will we see S24 pt2, a further increase to Stamp Duty or possibly even rent controls - what's next really is the million dollar question!!

7. What do you see as the biggest opportunity for landlords?

S24 in being a threat must also be an opportunity, an unprecedented amount of landlords are selling up meaning there are properties available to buy for other landlords.

The biggest opportunity, however, must be the shortage of housing, demand for rentals is so strong & this isn't going to change for a very long time.


7. How do you view the private rented sector in 2018 and how will you balance long-term "hold" properties to be retained within your portfolio with developments that you sell on?

We view the sector cautiously, however, I think we have always done that.

Our strategy has always been to 'look for an angle'.

We purchase a lot of properties across a fairly large area & some we keep, some we sell. Which we sell depends on lots of factors, what's in the pipeline, cash available, tenant demand, neighbourhood potential, ROI and most importantly 'gut feel'.

If we can satisfy all decision-making factors positively we can hopefully adopt our favourite strategy 'short-hold', whereby we refurbish and let, then when the property becomes vacant naturally (never evict a good tenant) we sell. This way we benefit from 2-3yrs of rental income, and extra uplift in value but we can sell whilst the benefits of our refurbishment are still noticeable.

_____________________

Thanks very much to Phil for taking part in our interview.

You can follow Phil on twitter here.

You can visit Stewardson Developments website >>> here.

Catch up on our previous industry interviews: